The Best Movies On HBO Max - December 2020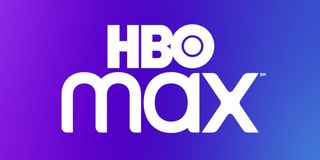 CinemaBlend participates in affiliate programs with various companies. We may earn a commission when you click on or make purchases via links.
For what it is worth, HBO Max has one of the biggest and most versatile collection of movies on any streaming service out there, with literally thousands of movies ranging all genres, languages, and time periods. Where else can you watch Wonder Woman 1984 and then immediately jump into something like City of God or Modern Times? But deciding on what to watch (I mean after you jump into the latest addition to the DCEU) is no easy task and it isn't hard to find yourself lost in the library of cinema's greatest achievements. That's where we come in.
Whether you are a new subscriber who jumped on the HBO Max train ahead of all the Warner Bros. releases, someone who has been with the service since day one, or someone who is finally able to access everything after the Roku deal was worked out, here are a couple dozen movies to enjoy on the streaming service. From superhero epics to romantic comedies, here are some of the best movies on HBO Max.
Wonder Woman 1984 (2020) And Other DCEU Movies, Including Justice League (2013)
If you are a fan of the DCEU and DC Comics superheroes like Wonder Woman, Superman, Batman, and the rest of the Justice League, there is no better place to turn to that HBO Max. With everything from Man of Steel to Wonder Woman 1984 streaming right now, you can see where the shared universe has come from and where it's going moving forward.
Wonder Woman 1984 will be available to stream on HBO Max starting 12:00 p.m. EST on December 25 (Christmas Day) and will remain available to stream on HBO Max for 31 days from its theatrical release. Stream Wonder Woman 1984 here (opens in new tab).
Stream Justice League (opens in new tab), and Man of Steel (opens in new tab), and others on HBO Max.
The Batman Movies (1989 - 1997)
The four Batman movies directed by Tim Burton and later on by Joel Schumacher are a mixed bag when it comes to quality, but each has a certain quality that make them classics in their own way. From the dark and art deco Gotham city in 1989's Batman to the pun-infested madness of Batman & Robin, there's a lot to enjoy here.
Stream Batman (opens in new tab), Batman Returns (opens in new tab), Batman Forever (opens in new tab), and Batman & Robin (opens in new tab) on HBO Max.
The Wizard Of Oz (1939)
There are few movies that withstand the test of time and continue to fill audiences with as much wonder as The Wizard of Oz. Chances are you've already seen Dorothy (Judy Garland) being transported from black-and-white Kansas to the technicolor dreamland that is Oz, but have you taken a trip down the yellow brick road in glorious HD?
Stream it on HBO Max here (opens in new tab).
The Shawshank Redemption (1994)
Tim Robbins' take on the wrongfully convicted Andy Dufresne and and the poetic narration from Morgan Freeman's Ellis "Red" Redding make Frank Darabont's classic The Shawshank Redemption one of the best Stephen King adaptations and movies of the past 30 years. It's true that the movie has played on TNT more than probably any other movie, but now you can watch the lanky Dufresne spend his time planning his escape without sitting through all those commercials.
Stream it on HBO Max here (opens in new tab).
The Die Hard Movies (1988 - 1995)
It is not Christmas until Hans Gruber (Alan Rickman) falls from Nakatomi Plaza, so why not start a Christmastime marathon with the first three Die Hard movies? From 1988's original holiday spectacle involving a cold and hardened New York cop in sunny Los Angeles to 1995's Die Hard With a Vengeance there's plenty to enjoy with this trilogy of John McClane (Bruce Willis) adventures this holiday season.
Stream Die Hard (opens in new tab), Die Hard 2 (opens in new tab), and Die Hard With a Vengeance (opens in new tab) on HBO Max.
Dirty Dancing (1987)
In the 1987 romantic drama Dirty Dancing, Frances "Baby" Houseman (Jennifer Grey) goes from the timid black sheep of her high society family to a strong and self-assured woman after meeting and falling for dance instructor Johnny Castle (Patrick Swayze) in one of the most timeless and watchable dance movies out there.
Stream it on HBO Max here (opens in new tab).
Chasing Amy And Clerks (1994 - 1997)
Following the success of Clerks and Mallrats, which saw Kevin Smith lightly dabble in the world of romantic comedies, the filmmaker went all out with 1997's Chasing Amy. More of a drama than anything else from Smith's filmography, the movie follows Holden McNail (Ben Affleck) as the hopeless romantic comic book artist tries to win over fellow artist Alyssa Jones (Joey Lauren Adams), who, unbeknownst to him, is not really looking for the same thing.
Stream Chasing Amy (opens in new tab) and Clerks (opens in new tab) on HBO Max.
The Way Back (2020)
Another great Ben Affleck movie streaming on HBO Max is the 2002 sports drama The Way Back, which centers on former basketball hotshot Jack Cunningham (Affleck) as he struggles with his own personal demons while also trying to resurrect his former high school's basketball program. This isn't your typical sports movie and HITS hard, especially when discovering just what sent Jack's life over the edge.
Stream it on HBO Max here (opens in new tab).
When Harry Met Sally (1989), Crazy Rich Asians (2018) And Other Romantic Comedies
There are some truly amazing romantic comedies on HBO Max with something for people of all generations. With timeless classics like Rob Reiner's When Harry Met Sally, the Nia Vardalos-penned indie smash hit My Big Fat Greek Wedding, and more recent phenomenons like Jon Chu's Crazy Rich Asians there is plenty to choose from if you're looking for a great date night movie, something to watch with friends, or just a way to forget about life for a bit.
Stream When Harry Met Sally (opens in new tab), My Big Fat Greek Wedding (opens in new tab), and Crazy Rich Asians (opens in new tab) on HBO Max.
The Lord Of The Rings Trilogy (2001 - 2003)
Over the course of three consecutive holiday seasons, Peter Jackson's adaptation of J.R.R. Tolkien's Lord of the Rings trilogy reigned supreme at the box office, bringing millions of families to the theaters to take part in this landmark achievement in storytelling and special effects. From the beginning of Frodo's (Elijah Wood) journey to destroy the ring to Aragorn's (Viggo Mortensen) rise from outcast to king, now's the perfect time to begin the unexpected journey once more.
Stream The Fellowship of the Ring (opens in new tab), The Two Towers (opens in new tab), and The Return of the King (opens in new tab) on HBO Max.
Cast Away (2000)
It may be hard to believe, but Robert Zemeckis' epic survival drama Cast Away was released 20 years ago this month. Starring Tom Hanks as FedEx systems analyst Chuck Noland, the movie centers on a man's transformation from a time-obsessed executive with everything he ever wanted to someone with nothing but the will to live. And even though it gets a little long in the final act, Cast Away is an achievement in storytelling, acting, and filmmaking that should be revisited.
Stream it on HBO Max here (opens in new tab).
You've Got Mail (1998) And Joe Vs. The Volcano (1990)
No on is saying You've Got Mail is the best romantic comedy and no one is saying that the 1998 remake of a remake is even the best movie starring Tom Hanks and Meg Ryan, but there's a certain quality to this oddly aged movie that makes it something you can't help but watch on a cold winter's night. Maybe its the early days of the internet, the idea of a big box store killing off a mom-and-pop bookstore, and everything else about this movie that makes it more like a time capsule to a more simple and less technologically advanced era. And if that isn't your cup of tea, there's always the tried and true Meg Ryan/Tom Hanks classic that is Joe vs. The Volcano from a time when Hanks had some really out there roles.
Stream You've Got Mail (opens in new tab) and Joe vs. The Volcano (opens in new tab) on HBO Max.
The Matrix Trilogy (1999 - 2003)
We still have a little less than a year until we get to see what Neo (Keanu Reeves) has been up to in The Matrix 4, but why not start your homework early watch the Wachowski's definitive sci-fi action flick The Matrix and see how the siblings redefined the action genre with that layered story, eye-catching special effects, and mind-boggling plot devices. And while the two sequels aren't viewed as favorably as the 1999 original, they each have their own moments.
Stream The Matrix (opens in new tab), The Matrix Reloaded (opens in new tab), and The Matrix Revolutions (opens in new tab) on HBO Max.
Enemy Of The State (1998) And Wild Wild West (1999)
One of the biggest head-scratchers in the history of movies will always be Will Smith's decision to turn down The Matrix for Wild Wild West, but the 1999 steampunk western is a bonkers sideshow that has become a beast of its own in the 22 years since its release. With a cast that also includes Kevin Kline, Selma Hayek and Kenneth Branagh, you can see what drew the Fresh Prince to the spider-infested adventure. At least the year before we got Enemy of the State, which remains one of Smith's best performances and best movies involving a cat as a central character.
Stream Enemy of the State (opens in new tab) and Wild Wild West (opens in new tab) on HBO Max.
Casablanca, Citizen Kane And Other TCM Movies
For film buffs who don't have the money to get the Criterion Channel, HBO Max has more than enough classic movies from Hollywood's various eras and from around the world. With classics like Casablanca, Citizen Kane, Cool Hand Luke, and An American In Paris, the Turner Classic Movie section on the streamer is a beast of its own and will afford you the opportunity to revisit your favorites from yesteryear or finally watch those movies you've always been too afraid to admit you've never seen.
Stream Turner Classic Movies on HBO Max here (opens in new tab).
Bessie (2015)
The Primetime Emmy Award-winning HBO biopic Bessie features one of the best performances from Queen Latifah's career as she takes on the life and career of blues singer Bessie Smith. With an amazing story and cast that also includes Michael K. Williams, Khandi Alexander, Mike Epps, and Tory Kittles, there are plenty of reasons why this one of the most watched HBO original movies of all time.
Stream it on HBO Max here (opens in new tab).
Happy Gilmore (1996) And Billy Madison (1995)
No one is saying that Billy Madison and Happy Gilmore are the best movies or best comedies of all time, but there are few movies from the '90s that are more quotable and enjoyable as Adam Sandler's back-to-back side-splitters. Whether it's Sandler's take on the spoiled son of a hotel magnate or failed hockey player coming up with ways to save his grandma's house, this pair of movies are just as enjoyable now as they were upon release.
Stream Happy Gilmore (opens in new tab) and Billy Madison (opens in new tab) on HBO Max.
The Crow Movies (1994 - 2006)
The Crow will probably always been remembered for being the movie where star Brandon Lee was killed, but this quintessential 1994 action thriller about a rock star coming back from the grave to exact revenge on those who killed him and his wife should also be remembered for its dark tone and gripping story.
Stream The Crow (opens in new tab), The Crow: City of Angels (opens in new tab), and The Crow: Wicked Power (opens in new tab)On HBO Max.
The Friday Trilogy (1995 - 2002)
Ice Cube was already a star by the time he co-wrote and starred in 1995's Friday, but the rapper-turned-actor a bonafide megastar with the release of the stoner comedy and its two subsequent sequels Next Friday and Friday After Next. With the story of Craig Jones (Ice Cube) getting fired and spending an entire day doing a whole lot of nothing until standing up to neighborhood bully Deebo (RIP Tiny Lister Jr.) and insane cast, there are plenty of reasons this movie remains just as beloved 25 years later.
Stream Friday (opens in new tab), Next Friday (opens in new tab), and Friday After Next (opens in new tab) on HBO Max.
Richard Jewell (2019)
Clint Eastwood's 2019 drama Richard Jewell tells the story of the security guard (Paul Walter Hauser) falsely accused of planting the bomb that killed one and injured more than 100 others at the 1996 Olympic Games.
Stream it on HBO Max here (opens in new tab).
Risky Business (1983) And Other Tom Cruise Movies
Time and time again, Tom Cruise proves why he became and remained one of the brightest stars in Hollywood. And while not every single one of Cruise's films can be streamed on HBO Max, you can watch the career-making performance as a high school student trying to save his butt in Risky Business and several other great additions to his filmography on the streamer.
Stream Risky Business (opens in new tab), Magnolia (opens in new tab), The Last Samurai (opens in new tab) on HBO Max.
The Lethal Weapon Movies (1987 - 1998)
There are buddy cop movies and then there is Lethal Weapon, which features one of the best pairings of a straight-laced detective in Danny Glover's Roger Murtaugh and wild-eyed man-on-the-edge in Mel Gibson's Martin Riggs. Over the course of four Lethal Weapon movies, the unlikely duo bring justice back to the streets and become responsible for millions in property damage.
Stream Lethal Weapon (opens in new tab), Lethal Weapon 2 (opens in new tab), Lethal Weapon 3 (opens in new tab), and Lethal Weapon 4 (opens in new tab) on HBO Max.
The Austin Powers Movies (1997 - 2002)
The first Austin Powers movie will forever be one of quintessential comedies of the '90s and serve as one of the crowning achievements of Mike Myers' legendary career. See the British secret agent and his terrible teeth find himself as a man out of time in International Man of Mystery and its two sequels.
Stream Austin Powers: International Man of Mystery (opens in new tab), Austin Powers: The Spy Who Shagged Me (opens in new tab), Austin Powers in Goldmember (opens in new tab) on HBO Max.
Those are just a couple dozen of the great movies you can watch on HBO Max right now. Which one do you plan on watching over the winter break? Sound off in the comments below.
Your Daily Blend of Entertainment News
Philip grew up in Louisiana (not New Orleans) before moving to St. Louis after graduating from Louisiana State University-Shreveport. When he's not writing about movies or television, Philip can be found being chased by his three kids, telling his dogs to stop yelling at the mailman, or yelling about professional wrestling to his wife. If the stars properly align, he will talk about For Love Of The Game being the best baseball movie of all time.