Promising Young Woman Streaming: How To Watch The Carey Mulligan Movie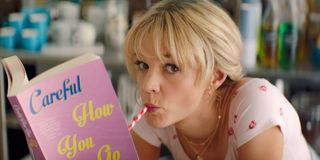 CinemaBlend participates in affiliate programs with various companies. We may earn a commission when you click on or make purchases via links.
The buzz surrounding Emerald Fennell's Promising Young Woman was at an all-time high just weeks after it entered theaters. But for a large portion of the moviegoing population (at least in the United States), theaters remained closed, leaving many left out in the cold with no way of seeing Carey Mulligan's performance as a revenge-driven woman on a mission to right the wrongs in her life. Fortunately, fans were given the opportunity to see the movie when it arrived on VOD.
For those who still haven't gotten to see the movie, which has earned itself several spots among the 2021 Oscar nominations, including a nomination for Best Picture, a Best Actress nod for Carey Mulligan, and also Best Directing and Best Writing (original screenplay) nominations for Emerald Fennell for her role behind the camera and her dark and oddly funny script. Is it time to see if this movie lives up to the hype? Look no further because we have put together some quick information that will set you on your way to watching one of the most refreshing and original dark comedies in some time.
Where Is Promising Young Woman Available Streaming
Though it made its original debut at the Sundance Film Festival in January 2020, Promising Young Woman didn't hit theaters until December 2020. On January 15 2021, Promising Young Woman became available to rent on VOD, however it is now available to purchase on Blu-ray or rent at the standard price.
Rent Promising Young Woman on Amazon.
Purchase Promising Young Woman on Blu-ray (+digital) on Amazon.
Promising Young Woman isn't just a great movie, it also features a pretty fantastic soundtrack. The Promising Young Woman soundtrack is currently available for purchase and the album is streaming for free if you're an Amazon Prime subscriber.
Will Promising Young Woman Be On Netflix?
With Promising Young Woman, like any movie really, it is impossible to avoid the question that is on everyone's minds: will it be streaming on Netflix? It is a valid question considering the number of new and classic movies available on the streaming service, but with its home video release a bit too recent right now, don't expect to see Carey Mulligan's latest performance on Netflix anytime in the near future. This is not to say that Promising Young Woman will never show up on the OG streamer at some point in the next couple of years, but if you want to watch it sooner rather than later, you'll need to purchase a 48-hour VOD rental or find a theater near you.
If You've Seen Promising Young Woman, Check Out CinemaBlend's Thoughts
It is safe to say that the folks here at CinemaBlend absolutely love everything about Promising Young Female from its lead actress in Carey Mulligan to the inventive story and filmmaking techniques utilized by writer-director Emerald Fennell (who also played Camilla Parker-Bowles on The Crown). Not only did the dark comedy end up on multiple "Top 10" lists at the end of 2020, but was also featured in a story about the 10 movies released last year that we will still be talking about in 10 years.
Hopefully this is more than enough to help you figure out where, when, and how to watch Promising Young Woman. If you want to see what else is coming out this year, check out CinemaBlend's 2021 Movie Release Dates guide for all the latest.
Your Daily Blend of Entertainment News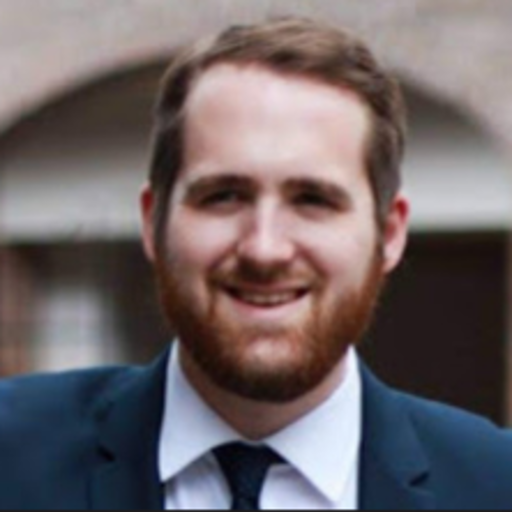 Philip grew up in Louisiana (not New Orleans) before moving to St. Louis after graduating from Louisiana State University-Shreveport. When he's not writing about movies or television, Philip can be found being chased by his three kids, telling his dogs to stop barking at the mailman, or yelling about professional wrestling to his wife. If the stars properly align, he will talk about For Love Of The Game being the best baseball movie of all time.