Upcoming Chris Evans Movies: What's Ahead For The Captain America Star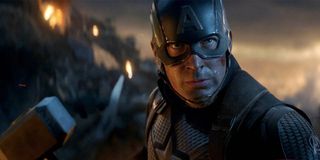 For the better part of a decade, Chris Evans was one of the most recognizable faces in the Marvel Cinematic Universe with his memorable depiction of Captain America, ending with a fitting conclusion for the legendary comic book hero in 2019's Avengers: Endgame. Even though his superhero days are behind him (for the most part, anyway), Evans has continued to give knockout performances in movies like Knives Out and the Apple TV+ limited series Defending Jacob.
But, what is on the horizon for the man once known around the world as Captain America, and where will we see him next? This probably comes as no surprise, but Chris Evans has quite a bit on his plate these next couple of years and beyond. With a disaster comedy under the watchful eye of Adam McKay and a fifth collaboration with the Russo brothers both coming to Netflix, the Buzz Lightyear origin story, and more, it looks like Evans' post-Marvel relaxation period is over and done with.
Don't Look Up - 2021 (Post-Production)
Don't Look Up is a disaster movie, but not the standard Gerard Butler affair involving a scientist trying to get his estranged family to safety before all hell breaks loose. Instead, Adam McKay's upcoming Netflix film is more of an end-of-the-world affair as seen through the lens of a satirical political comedy, one that will see two low-level astronomers, played by Jennifer Lawrence and Leonardo DiCaprio, thrust into the spotlight when they are tasked with embarking on a giant media tour to warn the citizens of Earth that an approaching comet is set to turn the planet into dust.
Much like Adam McKay's previous dark comedies, specifically The Big Short and Vice, Don't Look Up has a cast that is busting at the seems with talent, including Cate Blanchett, Meryl Streep, Jonah Hill, Timothée Chalamet, Ariana Grande, and Chris Evans, to name only a few. Not a whole lot has been said about Evans' role officially besides his name, Peter Isherwell, but according to W Magazine, he will reportedly be playing a boastful tech CEO in the vein of Elon Musk.
Originally slated to be released by Netflix in 2020, Don't Look Up was delayed to 2021 due to setbacks caused by our ongoing health crisis. No date has been given at this time, but the movie was featured heavily in Netflix's 2021 movie teaser.
Lightyear - June 17, 2022 (Pre-Production)
Disney and Pixar shocked the world in December 2020 with the announcement of the Toy Story spinoff Lightyear. Now, this isn't the House of Mouse replacing Tim Allen, who has voiced the toy version of Buzz since the Toy Story franchise kicked off in 1995, but instead an origin story focusing on the astronaut who would become the inspiration for the Star Command mascot. Stepping in for the role of Buzz (the human...err computer-generated human) will be Chris Evans, who has quite a history of going to space in movies like Avengers: Endgame, Fantastic Four, and the Danny Boyle sci-fi thriller Sunshine.
Chris Evans has called working with Pixar a "dream come true," and while not much is known about the plot, Captain America said he was smiling from "ear to ear" upon hearing the studio's pitch. What we do know, however, is that Lightyear will show the world just how Buzz Lightyear became the stuff of legend for generations of kids in the Toy Story universe.
Lightyear is currently slated to go to infinity and beyond on June 17, 2022 under the direction of longtime Pixar animator Angus MacLane, who will be making his directorial debut with just one of the many projects announced by Disney at the December 2020 event.
The Gray Man - TBD (Pre-Production)
Anthony and Joe Russo may have completed their run of movies in the Marvel Cinematic Universe, but the filmmaking duo responsible for four of the most beloved entries in the pop culture phenomenon aren't finished working with the actors they helped take to the next level of stardom. First there was Extraction (written by Joe Russo), the 2020 Netflix original starring Chris Hemsworth. Next came the 2021 crime drama, Cherry, with a version of Tom Holland much different from his take on Spider-Man. Now the pair are working on The Gray Man, a $200 million action thriller with an insane cast.
The Gray Man follows Court Gentry (Ryan Gosling), a CIA operative who goes on the run after being betrayed by the very agency to which he dedicated much of his life. To make matters worse for the new fugitive, Gentry is being chased by Lloyd Hansen (Chris Evans), a former colleague and deadly operative that Joe Russo described as a "really unique character" who is very much the villain.
The Gray Man, which will also see the Russo brothers re-team with the writing duo of Christopher Markus and Stephen McFeely, has been in the works pretty much ever since the 2009 release of Mark Greaney's novel of the same name. Initially, James Gray was set to direct with Brad Pitt and Charlize Theron both attached to star at different points in development. That all changed in July 2020, when the Russo brothers were announced to be taking over, in the hope of turning it into a franchise.
Cameras are expected to start rolling on The Gray Man at some point in Spring 2021, so it is hard to say exactly when the thriller will land on the streaming giant that is Netflix.
Little Shop Of Horrors - TBD (Pre-Production)
There have been multiple variations of The Little Shop of Horrors over the years, so why not give the dark comedy musical another shot? That appears to be what's happening with the upcoming remake which is currently in the early development stages over at Warner Bros. Pictures, with Greg Berlanti slated to direct.
There has been talk of another remake for a number of years now, but the idea really started to pick up steam in early 2020 when news broke that Taron Egerton was being eyed for the role of Seymour Krelborn, the nerdy florist who cares for a talking plant (voiced by Billy Porter) with a taste for human flesh. Around the same time, Marvel costars Scarlett Johansson and Chris Evans were attached to portray Audrey and Dr. Scrivello, respectively.
There hasn't been much in the form of updates on Little Shop of Horrors since the January 2020 announcement due to the movie industry being turned upside down just weeks after the big reveal, but Chris Evans did appear on Yahoo! Finance in October 2020 and said he hoped production would start at some point in 2021.
Bermuda - TBD (Pre-Production)
Another project announced in early 2020 that remains a little unclear a year later is Scott Derrickson's Bermuda, which, as the title implies, has something to do with the mysterious and deadly section of the Caribbean Sea with a certain geometric shape. Chris Evans is reportedly in the running for the lead role, or at least he was in March 2020, but details concerning the project remain just as cloudy as the famed Bermuda Triangle, which has claimed planes, ships, and unknown numbers of victims over the years.
Bermuda has long been in the works, even before Scott Derrickson's involvement, and at one point was slated to be directed by Sam Raimi. This is especially ironic due to the fact that Raimi replaced Derrickson as director on Doctor Strange in the Multiverse of Madness, which is scheduled to be released March 25, 2022 and hopefully answers some of our lingering Wandavision questions.
Future Marvel Movies And Shows? - TBD
Everyone who thought we saw the last of Chris Evans' Steve Rogers in the final moments of Avengers: Endgame was in for a shocker in January 2021 when Deadline published a report indicating that the actor was in talks to return to the Marvel Cinematic Universe in one form or another in the future. While the report is anything but official, it points out that Cap could be back in not one, but multiple new movie projects, though in what capacity remains to be seen.
The intrigue surrounding Chris Evans' possible return to the franchise that made him an international superstar reached a boiling point in the days following the Deadline report, even more so when Evans himself tweeted about the situation, saying it was "news to me."
If we do see Steve Rogers return at some point in the future (don't get bent out of shape if he doesn't show up on The Falcon and the Winter Soldier on Disney+), there are a few things we at CinemaBlend would like to see.
If Chris Evans does end up returning to the Marvel Cinematic Universe, you can read all about it in CinemaBlend's updated Marvel movie guide showcasing everything coming to Phases 4, 5, and beyond. And, if you want to know what's coming to theaters (and streaming services) this year, check out our 2021 movie release schedule.
Your Daily Blend of Entertainment News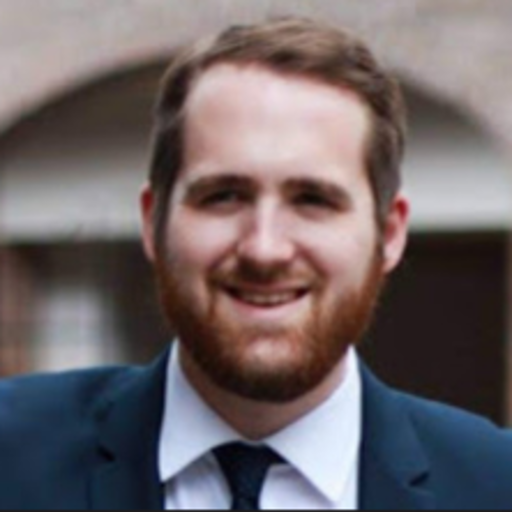 Philip grew up in Louisiana (not New Orleans) before moving to St. Louis after graduating from Louisiana State University-Shreveport. When he's not writing about movies or television, Philip can be found being chased by his three kids, telling his dogs to stop barking at the mailman, or yelling about professional wrestling to his wife. If the stars properly align, he will talk about For Love Of The Game being the best baseball movie of all time.