Ghost Of Tsushima: 5 Reasons I'm Really Excited About The Chad Stahelski Adaptation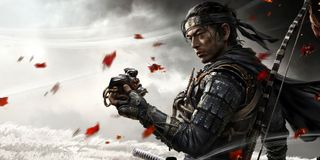 Of all the video games I played in 2020, the Playstation game Ghost of Tsushima was hands down my favorite. I went into the year thinking The Last of Us Part II or perhaps Animal Crossing: New Horizons would be at the top of my list, but the story of Jin Sakai and his crusade to save his homeland from Mongolian invaders struck a chord. And so you can only imagine how excited I was to learn John Wick: Chapter 4 director Chad Stahelski is currently making a Ghost of Tsushima movie.
In a time when we're getting more video game adaptations than ever before, Ghost of Tsushima, like the game on which it is based, is the one I am looking forward to the most. And there's good reason (or reasons, actually) for that. From the nature of the story and its combination of mythology and bloody action to Chad Stahelski's pretty stellar track record, and the cinematic nature of the game itself, there's a lot to look forward to here and I'll be there opening night.
Ghost Of Tsushima (The Game) Is Already A Great Cinematic Experience
From the opening scene to the final shot of Ghost of Tsushima, it is easy to see how Sucker Punch, the game's developers, drew inspiration from the work of famed Japanese film director Akira Kurosawa (Seven Samurai, The Hidden Fortress, Throne of Blood). In fact, there is even a mode named after the director which adds a black-and-white filter and film grain to the visuals while also making the dialogue Japanese. The opening, which follows as samurai lead a fruitless charge against the invading Mongolian forces in the dark of night, sets the tone of the game and quickly lets the player know this isn't a standard video game affair.
Sucker Punch's cinematic touches can be felt throughout Ghost of Tsushima with a slow and methodical story about a lone samurai going against the grain to save his people and their culture from being wiped out by invaders. This cinematic approach to the game can serve as a blueprint for director Chad Stahelski to follow while at the same time giving him room to add his signature touch.
Ghost Of Tsushima And The John Wick Franchise Have A Lot In Common
At first glance, having Chad Stahelski direct the Ghost of Tsushima film adaptation seems like an amazing decision on Sony Pictures' part, but once you start breaking down the similarities between the John Wick franchise and PlayStation exclusive that sold 6.5 million copies and counting, the idea gets better and better.
Both properties feature some of the best action sequences in their respective mediums, which is what initially caught the attention of their respective audiences. John Wick, which features some of Keanu Reeves' most epic fight scenes, chases (in car and on horse), and all of sorts of intense action that has people coming back time and time again. Ghost of Tsushima, which is honestly one of the most brutal games of the PlayStation 4 era, has just as many memorable fights, ambushes, and full on battles that are enjoyable even if you keep dying over and over.
But the comparison doesn't stop with the action as John Wick and Ghost of Tsushima both feature complex mythologies that turn each property into something more than violent action-centric stories. With The Continental as well as the different legions and groups of assassins in John Wick there's a lot to dive into after watching the movie, with much of it making repeat viewings that much better. Ghost of Tsushima has the various samurai clans, warrior monks, and the ronin, as well as shrines and spirituality of ancient Japan.
One of the biggest comparisons is the rule structure and code of conduct seen in both properties, codes that are broken by the main protagonists and set our heroes on the next stage of their respective journeys.
Chad Stahelski's Background Makes Him The Perfect Person To Take On Ghost Of Tsushima's Story And Action
There are few people better equipped to take on the task of adapting Ghost of Tsushima than Chad Stahelski in terms of both action and story. The world of John Wick that he helped create and bring to life remains one of the more complex action franchises of our time and has found a way to balance several elements, creating a well-rounded and deep, lived-in world in the process. This combination of story and action is seen throughout the PlayStation game and honestly needs someone like Stahelski to pull it off.
Currently, Chad Stahelski only has three directing credits to his name, but outside of his work on the first three John Wick movies (with another on the way), he has years of experience in stunt work (The Matrix, Serenity, The Expendables), fight choreography (300, Immortals, The Matrix Reloaded and Matrix Revolutions) as well being a second-unit director on Captain America: Civil War. All of these skills will be needed for Ghost of Tsushima, which features everything from iconic duels, horseback chase scenes, and stealth action. All of these will certainly be made better by Stahelski's decades of experience.
The Promise of A Big-Budget Samurai Film Could Be Great For The Genre
Just like how Ghost of Tsushima the game helped spread ancient Japanese culture with millions of gamers, the film adaptation can do the same with not only the history of the region but also the history of the samurai film genre. Over the years, the influence of films like Seven Samurai can be seen in movies like The Magnificent Seven (and its remake) as well as various episodes of The Mandalorian, which drew from the storytelling tactics as well duels in its first two seasons.
This is honestly one of the most promising aspects of the movie and what it means for the samurai genre as a whole. With more eyes and a better understanding of the culture, Ghost of Tsushima could breathe new life into the style of film and help introduce people to the classics that inspired its engaging story and violent action.
The Ghost Of Tsushima Ending Lays The Groundwork For Potential Sequels
Although a Ghost of Tsushima sequel has yet to be officially announced, it's clear that Sony is investing a ton of resources into the franchise especially after it sold 6.5 million copies (it was a PlayStation exclusive) and greenlit a film adaptation. That combined with the way the game ends (Spoiler Alert: Jin and his army fight off the first wave of Mongolians with more on the way and he is deemed an enemy of the shogun), a second game is almost a given at this point.
This could help make a case for future installments in the Ghost of Tsushima film franchise since there is a potential story and audience hungry for more samurai action. This all depends, however, on whether or not the first movie is a success or becomes just another failed attempt and adapting a beloved video game property. With the people involved here, I think we'll be watching Jin Sakai be the Ghost of Tsushima for some time.
These are all big reasons why I'm excited about Ghost of Tsushima and its eventual release. And while a lot isn't known about the project or when production will get off the ground, there are quite a few video game adaptations on the way with some having 2021 movie premiere dates.
Your Daily Blend of Entertainment News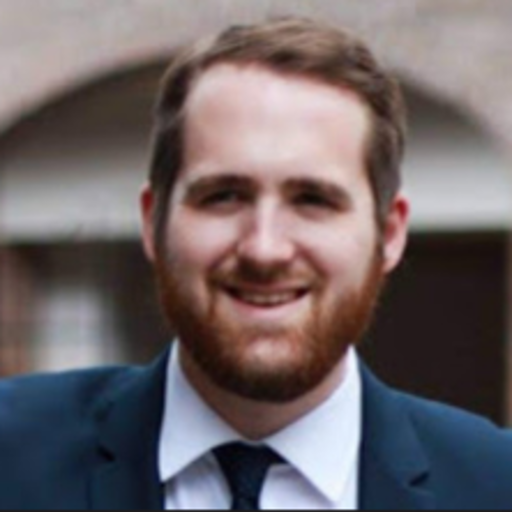 Philip grew up in Louisiana (not New Orleans) before moving to St. Louis after graduating from Louisiana State University-Shreveport. When he's not writing about movies or television, Philip can be found being chased by his three kids, telling his dogs to stop barking at the mailman, or yelling about professional wrestling to his wife. If the stars properly align, he will talk about For Love Of The Game being the best baseball movie of all time.