King Shark: 5 Things To Know About The Suicide Squad Member From The Comics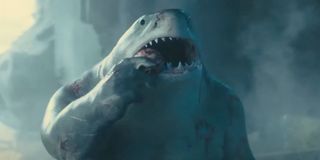 You know, I never thought I would say it, but of all the upcoming DC movies (set for a 2021 release, to be more specific), The Suicide Squad is the one I am most looking forward to, especially with writer and director James Gunn at the helm. The plethora of comic book characters being added as new members to this sequel (or whatever it should be called) makes it all the more enticing, but seeing King Shark in The Suicide Squad has me most curious.
Part of that curiosity can be credited to the recent confirmation that Sylvester Stallone is voicing the anthropomorphic sea predator as a shared effort with comedian Steve Agee portraying the character in performance capture. The rest of my curiosity relies on a lack of knowledge in just who King Shark is, which I think many fans of superhero movies can relate to, unless they caught him on The Flash for his "live action" debut.
Before he makes his "live action" feature film debut in The Suicide Squad, I believe there are a few things about King Shark that should be cleared up for any less informed fans and luckily we can help. The following is a collection five essential facts about one the Suicide Squad's new members we learned from DC Comics, starting at the very beginning.
King Shark Debuted As A Superboy Villain
Every member of the Suicide Squad's cast of characters is an arch enemy to somebody else in the DC Universe and one might assume, both being frequenters of underwater environments, that Aquaman is the Batman to King Shark's Joker. While the Atlantean king is certainly a hero whom the shark king is commonly associated with, he is not his most common enemy nor even his first.
King Shark was created in 1994 by writer Karl Kesel, who is also known for co-creating the Connor Kent incarnation of Superboy, whose his self-titled series (specifically Issue #0 of Vol. 4) also marks the comic book debut of the villain. The beast first rubbed elbows with the teen Kryptonian clone when he took time out of his vacation to rescue civilians from his attack on the shores of Hawaii.
King Shark Is A Creature Of Amphibious, Aquatic Abilities
In that situation, you could almost empathize with King Shark, who may have just felt that those vacationers were invading on his home. The humanoid was, in fact, born in the waters surrounding Hawaii, which is a perfect place for someone of his physiology to grow up.
King Shark has all the common characteristics of the infamous aquatic predator of his namesake (especially the sharp teeth, indefinite underwater survival, and communication with other sharks). Yet, he can also communicate with people, survive on land for long periods of time, and has superhuman strength and stamina and the benefits of having arms and legs, too. The origins of his less animalistic qualities have been up for debate, however.
King Shark Is A Mystical Being In Some Interpretations
With the name King Shark, you might assume that the supervillain is a figure of royalty to his undersea kin. You would actually be correct to think that, depending on who you speak to and what comic book appearances they refer to, that is.
According to a woman claiming to be his human mother in his debut appearance in Superboy, King Shark's real name is Nanaue and he is the son of Shark God, who is literally the god of all sharks. A 2006 issue of Aquaman doubles down on that claim by showing him in conversation with his father. Of course, between those storylines, some characters have voiced different ideas of where he really came from.
In Other Interpretations, King Shark Is A Mutant
After their shared experiences in opposition of King Shark, Honolulu-based FBI agent Sam Makoa would reluctantly develop a respect for Superboy, to whom he would explain that the aquatic humanoid was nothing more than some strange "savage mutation" - similar to 2016's Suicide Squad character Killer Croc - without any mystical origins. A 1999 issue of Superboy would even imply that he is a Wild Man, which DC Comics fans may recognize as a type of genetically evolved, anthropomorphic animal being much like the creatures from The Island of Dr. Moreau - a classic sci-fi novel by H.G. Wells.
In a comic book universe, either a scientific explanation for King Shark or a supernatural one are equally plausible, but neither has been specifically confirmed in DC lore. I am curious to see how (or even if) this conundrum will be addressed by King Shark's storyline in The Suicide Squad, as well how they may explain his reason for joining the titular crew.
King Shark Has Been A Member Of The Suicide Squad And Secret Six
In the comics, King Shark's recruitment into the Suicide Squad is not much different from other supervillains: Amanda Waller (played in the film by Viola Davis) forced him into it. However, in an amusing twist of irony, he would have to work alongside the people who caught him, Superboy and Agent Sam Makoa - neither of whom are in James Gunn's The Suicide Squad as far as we know, so I am curious how they will explain his downfall.
Maybe King Shark's DCEU origin could pay reference to his involvement in the Secret Six, another team of bad guys who still have the freedom to do bad. Originally founded by Lex Luthor to oppose other criminal collective the Secret Society before specializing in various sinister missions, the team would later split into two - one led by Amanda Waller and the other by Bane - and King Shark would join the latter.
I actually would like to see Bane come back to the big screen someday in the DCEU as something a little more comic book accurate than Tom Hardy's portrayal in The Dark Knight Rises, with all due respect to the actor. Maybe we could see a spin-off from in which he and King Shark team-up for the Secret Six. Of course, that will only pan out if he can survive the events of The Suicide Squad, and we shall see when it hits theaters and becomes available to stream on HBO Max Friday, August 6, 2021.
Your Daily Blend of Entertainment News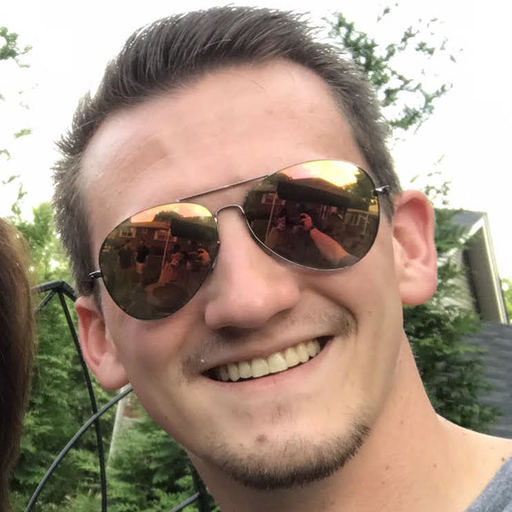 Jason has been writing since he was able to pick up a washable marker, with which he wrote his debut illustrated children's story, later transitioning to a short-lived comic book series and (very) amateur filmmaking before finally settling on pursuing a career in writing about movies in lieu of making them. Look for his name in almost any article about Batman.