15 Great Movies Coming To Netflix In May 2021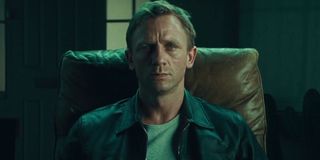 Some months are admittedly better than others when it comes to the movies being added to the Netflix library. Amid the incoming originals like Army of the Dead are usually a handful of great movies that people can enjoy, either for the first time or as a returning classic. But when it comes to May 2021, the list of new library titles from other studios is actually quite impressive.
If you want to see the full list of incoming titles for May, you can check that out quickly below before heading into the best and brightest of the month to come. Other than that, we're not going to waste too much time getting down to business, as it's time to see what May has in store for you loyal Netflix subscribers.
The Back to the Future Trilogy
Great Scott! The Back to the Future trilogy is back on Netflix for those of you who really like to stream the time traveling adventures of Marty McFly and Doctor Emmett Brown. What can you really say about this legendary trilogy, except it's always beautiful to see it available on various streaming platforms. Whether you want to revisit the "Enchantment Under The Sea Dance" or want to see if a locomotive can time travel, it's almost time to go back in time yet again.
Fun With Dick And Jane (2005)
Before The Big Short really lit into the world of financial wrongdoing and corporate malfeasance, there was a remake of Fun with Dick and Jane. This Jim Carrey and Tea Leoni remake laid down a foundation for comedies that could really make you mad, while also laughing at the real pain a crisis of management could bring. While this movie is more of a fictional narrative played for laughs, it still feels like a perfect spiritual predecessor/double feature partner for Adam McKay's more reality-based follow-up.
Mystic River
Mystery writers have their familiar stomping grounds, and author Dennis Lehane loves to use Boston as the backdrop for many of his stories. Mystic River uses the city to tell the story of three childhood friends (Sean Penn, Kevin Bacon and Tim Robbins) who navigate a traumatic childhood event that resurfaces when one of them loses their daughter (a pre-Shameless Emmy Rossum) under mysterious circumstances. Clint Eastwood's steady directorial hand guides this tale of dark tragedy as only he could.
Notting Hill
Julia Roberts fans are going to love Netflix in the month of May, as two of her biggest hits are coming online in the coming month. In the case of Notting Hill, her whirlwind romance with Hugh Grant's lovable bookstore owner is one that has been on the roster of rom-com classics for quite some time. If only we could get a Roberts/Grant reunion into the works, then Netflix could help bend our hearts broken by the events of 2020.
Open Season
Most people turn to Disney/Pixar, Dreamworks or even Illumination for their children's themed entertainment. And while those are proven sources of joy, Sony Pictures Animation has remained an underrated hero of the genre. With its latest film, The Mitchells vs. The Machines, starting to make a splash with the critics, it's a good time to revisit some of its lesser known films, like the Ashton Kutcher/Martin Lawrence wilderness romp Open Season. Trust us, if you like surprisingly funny adventures full of adorable woodland creatures, you're in good hands.
Resident Evil: Extinction
Want to start an argument really quickly on the internet? Ask people what their favorite Resident Evil sequel is! It's a choice of violence to throw that question into the air, but two candidates for those honors are coming to Netflix in May. Out of the two that are being offered, Resident Evil: Extinction is arguably the better choice, though some would still go to bat for Resident Evil: Afterlife. Now you get to watch both for yourself, fueling the hypothetical argument of which film deserves to rank behind Paul W.S Anderson's original vision.
Scarface
Scarface is the perfect example of a classic that has its reputation questioned every so often. But the one thing that those who challenge Brian De Palma and Al Pacino's drug-fueled tragedy forget is that the film isn't meant to be a portrait of a role model. Tony Montana's rise and fall is supposed to be a wild roller coaster that teaches a classic lesson: pride cometh before the fall. But in this life lesson, there's also an absolutely sick period appropriate soundtrack along for the ride.
The Land Before Time
It used to be that if you wanted to find animated classics that could make you cry, Disney was the only real game in town. That changed when animator Don Bluth defected from the studio and set out to make his own classic canon of tear-jerking beauty, which eventually gave us all The Land Before Time. Playing like a prehistoric remake of Bambi, the adventures of Littlefoot and his friends are a timeless gem in this initial entry.
The Pelican Brief
Some movie fans remember the '90s as the era of the adult legal thriller. If there was ever a king to be crowned in that genre, author John Grisham would certainly wear that crown in a heartbeat. The Pelican Brief is a firm example of why that type of movie absolutely crushed back in the day, as Julia Roberts and Denzel Washington hold court in this gripping potboiler that combines legal conspiracy with top-notch thrills. One could see why Netflix would make a big deal about reuniting those two actors for a future project, thanks to the existence of this previously beloved pairing.
The Sweetest Thing
Any genre, even a popular stomping ground like the rom-com, has those hidden gems that people need to talk about more often. The Sweetest Thing is one of those movies, as Cameron Diaz goes from carefree dating to absolutely in love. With best friends Christina Applegate and Selma Blair trying to help her process these feelings, while not letting her dream guy get away, absolutely raunchy humor is in play throughout the process. You'll never look at Aerosmith the same way again after watching this one.
The Whole Nine Yards
It's still amazing to think there was once a time where Bruce Willis and Matthew Perry had a comedy hit on their hands. It's not that they aren't funny guys, but the pairing is one you wouldn't automatically think of, until The Whole Nine Yards proved it was worth discovering. Throw Amanda Peet, Kevin Pollack and Michael Clarke Duncan into the mix, and if you aren't already familiar with this somewhat hidden gem, you're probably ready for a story of witness relocation, the private lives of dentists and, of course, romance.
Zombieland
Zombies, man. Netflix is in the business of the undead, as Army of the Dead brings Elvis and tigers and a queen, oh my, to not-so-shambling life. But if you want some more lighthearted action involving those who should be taking the big dirt nap, Zombieland will be on hand to bring some life to your movie-watching habits. It's hard to believe we're past a decade since Jesse Eisenberg, Emma Stone, Woody Harrelson and Abigail Breslin first kicked some living dead ass, but we guess that's just how time works.
Layer Cake
There's always "the movie" that some feel helps cast a future James Bond, and Layer Cake is arguably the one that brought Daniel Craig to the attention of the franchise's watchful stewards. While the future 007 finds himself involved with drugs, murder and organized crime in this breakthrough role, the trademark wit and danger of Craig's career is present in this earlier entry from his filmography. Though it's also fun to note that Matthew Vaughn, director of the Kingsman franchise, is the hand behind the camera on this gangster romp. It's odd how fate works sometimes.
Available 5/13/21
We weren't lying when we said that this month's Netflix lineup was impressive. A wide variety of thrills are available, with quite a few prime options to choose from. However, you're going to have to keep an eye on the schedule throughout May 2021, as titles are subject to change and availability. Also, keep in mind that unless noted, all titles will be available on the first of the month! Last, but not least, should you find yourself running out of titles from May's assortment, you can always see what April 2021 brought to the table, as we wait for June's lineup to drop around this time next month.
Your Daily Blend of Entertainment News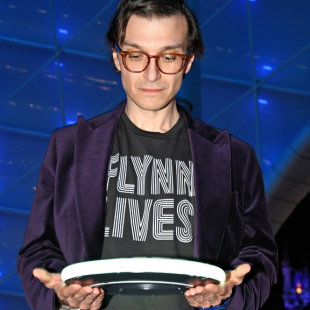 Senior Movies Contributor
CinemaBlend's James Bond (expert). Also versed in Large Scale Aggressors, time travel, and Guillermo del Toro. He fights for The User.