Taylor Swift's Shake It Off: 10 Behind-The-Scenes Facts About The Music Video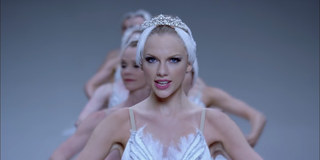 (Image credit: (Big Machine Records))
Ever get some music in your mind saying it's going to be alright? If so, the singer behind it might be Ms. Taylor Swift. The record-breaking artist has been getting in our heads a lot more lately thanks to her decision to re-record her first six albums after her original masters were sold to Scooter Braun. Swift recently released a rerecording of 2008's Fearless and fans believe her next album will be her 2014 record, 1989. The album was a key turning point for the singer because it became her first full-fledged turn to pop music. The era all started with the Taylor Swift song "Shake It Off." In the spirit of this, let's get into some behind-the-scenes facts for the track's famed music video.
"Shake It Off" changed up the tune from Taylor Swift's narrative of love stories and heartbreak to deliver a carefree song about dancing it out and having more fun than the haters. There's a ton of fun elements to the music video that are telling of the artist's 1989 era and simply fun to look back on. Time to get down to this sick beat:
Shake It Off Is More About Being Okay With Being 'Uncool' Than About Her Critics
Over the years, Taylor Swift's narrative has often been wrapped into her critics and how she chooses to respond to them. Since the singer has lived her adult life in the spotlight, she has often been subject to scrutiny, most famously for her list of boyfriends, which she has had to defend time after time. In "Shake It Off," Taylor Swift mentions the assumption that she goes "on too many dates" and "can't make 'em stay," but overall the song isn't about her. It was written to be an anthem for people who don't feel like they fit in and her music video was made to reflect this. As Swift explained to ABC News:
All of Swift's music has a personal element to them, but "Shake It Off' is among the singer's work that is aimed at sharing a message she wants to put out into the world. And she definitely does that with her viral music video.
The Music Video's Filmmaker Has Directed Legends Like Madonna And David Bowie
"Shake It Off" was directed by Mark Romanek, who is a legend in the world of music videos. Taylor Swift thought of him while researching music videos with minimalist iconography to the visuals of songs. Romenek famously directed Michael and Janet Jackson for their 1995 "Scream" music video, Fiona Apple's "Criminal" video, along with working with David Bowie, Nine Inch Nails, Beck, Weezer, Red Hot Chili Peppers, Johnny Cash and Madonna. So yeah, like everyone.
At the time of "Shake It Off," Romanek had switched gears to feature films with One Hour Photo and Never Let Me Go, but Swift took a chance and asked the filmmaker if he'd be interested in working with her. He was up for it based on her concept and he's since gone back to more music videos for Beyoncé's Lemonade album and Jay-Z.
The Production Went To Extreme Lengths To Prevent Leaks
The music video was produced at a time when the public had no idea she had a new record underway and Taylor Swift wanted to keep it that way until she made the surprise announcement. But "Shake It Off" would implement six groups of dancers that hail from different styles of dance including cheerleading, ballet, twerkers, modern, animators and ribbon dancers, plus 100 fans. This made the music video a rather large production that needed to be kept under wraps in creative ways.
According to Mark Romanek to Vulture, keeping "Shake It Off" a secret successfully without leaks included having the cast and crew signing NDAS, having them leave their cell phones at the door of the set and even setting up boom boxes on the perimeter of the sound stage that would blast heavy metal music just to make sure the song couldn't be faintly heard by passersby. And no leaks went through!
Taylor Swift Had To Train Hard To Get Ready To Make Shake It Off
When watching the music video, one might not imagine it took much effort from Taylor Swift in comparison to all the choreography and grace going on with the dancers behind her. However, the video was shot over three days in a row and Swift had to be in every shot of the video doing her dances. She had to do the most heavy-lifting on "Shake It Off" in terms of stamina and energy. Check out the music video below:
To train for the video, Taylor Swift shared that she did a ton of running beforehand. She had been given the heads up from the director to get ready for it and it certainly paid off. When you think about it, it is crazy how much work went into the four minute video!
The Ballerina Segment Of The Video Was Taylor's Favorite
Taylor Swift got exposed to a ton of different dance styles during the making of the music video and managed to have a blast with all of them without knowing what she was doing when dancing with them. Though, Swift did admit to having a favorite group to dance with on set. She really loved being a ballerina. Swift explained why in a behind the scenes interview:
The ballerina bit of the video might be the most iconic image from "Shake It Off" too due to how different she looks getting down as the proper ballerinas gracefully move through the frame.
The Music Video's Twerkers Were Impressed By Swift's Twerking Skills
The whole concept of the video may be Taylor Swift tripping through the various dance styles, fans shouldn't be too surprised to hear she didn't completely fail them all. But, did you know Taylor Swift can twerk? While filming the twerking segment of the video, the dancers who she worked with claimed that "Taylor can twerk." Like seriously. She might play at the comedic elements of it for the video, but is important information y'all! I have an added respect for her after learning about this because that is an art form.
The Shake It Off Music Video Faced Criticism From A Famous Rapper
"Shake It Off" serves as a great mantra song about reacting to the haters, which Swift may have had to apply to one controversy that popped up after the video was released. Rapper Earl Sweatshirt was not happy with the video and made it known on social media. Even though he had not seen the video, he claimed it was "inherently offensive and ultimately harmful" for perpetuating Black stereotypes to her large fan demographic of white women "who hide their prejudice by proclaiming their love of the culture."
The reaction led to a wave of comments around social media at the time that had to do with a larger criticism of white artists including "urban" elements to their music videos to look cool. The rapper was certainly brought up a point of discussion of importance, but not seeing the video made it tough to begin a thoughtful commentary.
The Taylor Swift Fans In The Music Video Were Brought In As A Surprise
The music video ends on an adorable note when Taylor Swift breaks out of the confines of the different styles to shake it off with a host of other people like her who are just as carefree with their dancing. The people who are dancing with Taylor in the video are, in fact, real Swifties who were blindly brought on to the set with no idea what they were specifically signing up for. When they reached the set, Swift told them they'd be part of her first video for 1989, but they'd have to keep quiet about it until the finished product dropped.
The fans took an oath and then danced around with Taylor for the music video. Again, it's pretty amazing that so many people were part of making "Shake It Off" come to life and it came to a complete surprise to the public when the music video hit YouTube.
Taylor Swift Used Shake It Off To Introduce Her Album 1989
The 1989 era was a major shakeup for the artist when it was announced and "Shake It Off" as a song represented an even more committed approach to going pop over country. The music video was also a perfect way for Taylor Swift to share with the public how it didn't really matter what style of music she was doing, as long as she was being herself, that was okay.
The video was released on August 18, 2014 at the same time Swift announced she had 1989 on the way in October of that year. The very first thing anyone saw of 1989 was the "Shake It Off" music video, so it makes sense why the singer would put so much work into making it an iconic moment in her career.
The 2014 Music Video Still Holds A Major YouTube Record
Taylor Swift's "Shake It Off" work paid off, because the video remains one of the most viral YouTube moments in internet history to his day. Almost seven years later, the video remains on the top 20 most watched YouTube videos of all time with over three billion views counted for the video. It is Taylor Swift's most successful music video of all time as well!
The singer is expected to release a new version of the song "Shake It Off" along with 1989 in the near future following her version of Fearless. While we wait for news on when that will be, check back here on CinemaBlend for more Swiftie updates and features!
Your Daily Blend of Entertainment News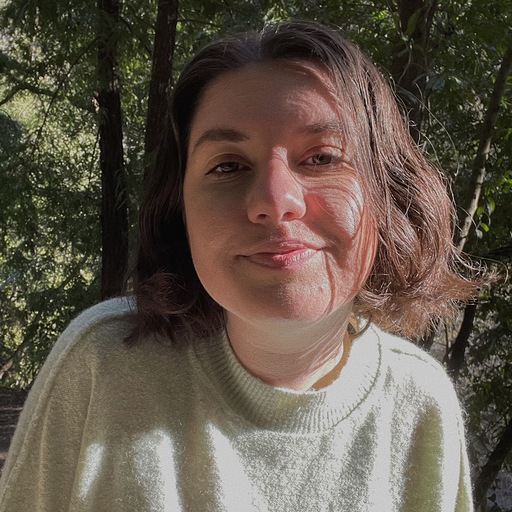 YA genre tribute. Horror May Queen. Word webslinger. All her writing should be read in Sarah Connor's Terminator 2 voice over.