The Taylor Swift/Kanye West/Kim Kardashian Drama Explained
The on-and-off-again situation between Taylor Swift and Kanye West is a tale as old as time. Or as old as about 2009, anyway. Most recently, both artists (plus Kim Kardashian West) have been making headlines over an update on some 2016 drama. If you're still trying to get caught up what exactly happened then and now, I'm going to do my absolute best to break down the basic details of the situation.
2009: The Start Of The Start For Taylor And Kanye
One could argue that this started in 2009 during that infamous moment during the MTV VMA's when Kanye took the microphone from Taylor's hand as she was accepting her award for Best Female Video. That information is relevant mostly because it marks the beginning of the Taylor/Kanye story. In the years following that well-publicized incident, it seems the two made amends, which is further implied by the fact that the two had a phone conversation before the song "Famous" was released. More on that later.
February 2016: Famous Comes Out And Taylor's Fans Aren't Happy
In February 2016, Kanye West performed "Famous," which would go on to be the lead single of his album The Life of Pablo. The lyrics included the line "I feel like me and Taylor might still have sex. Why? I made that bitch famous." The line prompted a negative response from Taylor Swift fans, and was soon after followed by the report that Taylor and Kanye spoke on the phone before the song was finished and she "gave the thumbs up."
Taylor And Her Team Speak Out
After the report that Taylor and Kanye spoke about the song and she ok'ed the lyrics, a statement from Taylor's team was released clarifying Swift's side of the situation, specifically that "Kanye did not call for approval, but to ask Taylor to release his single 'Famous' on her Twitter account." And that she cautioned him about releasing the song "with such a strong misogynistic message." The statement ends by saying Taylor was not made aware of the last part of the lyric (specifically the "I made that bitch famous" part).
Days later, Taylor Swift alluded to the topic at the 2016 Grammy Awards when she accepted her award for Album of the Year for 1989, she stated:
June/July 2016: Kim Kardashian West Defends Kanye and Shares Some Of The Video
Later in 2016, Kim Kardashian spoke to GQ (URL contains NSFW images) about the situation, candidly defending her husband when discussing Swift's awareness of the song:
In July, in addition to discussing the topic on Keeping Up With The Kardashians, Kim Kardashian West released snippets of the recorded conversation onto her snapchat, which revealed that the conversation did happen and -- whether intentionally or not -- seemed to imply that Taylor was fine with the things Kanye explained about the song, telling him to go with whichever line he thinks is better. The implication from the released clips was that Taylor and her team's recent statements did not line up with the actual conversation that took place.
Taylor Swift Wants To Be Excluded From This Narrative
Kim's Snapchats cause quite a stir on social media, as the videos are interpreted as Taylor saying one thing to Kanye, then another to everyone else after the song came out. Taylor Swift responded via Instagram with a note --that is no longer available on her Instagram, most likely because she took everything from "the old Taylor" off her account ahead of Reputation-- that points out that the video footage doesn't show Kanye telling her he was going to call her "that bitch" in the song because that part of the conversation never happened. She went on to say:
Afterward, she goes on to talk about character assassination and then closes out with, "I would very much like to be excluded from this narrative, one that I have never asked to be a part of, since 2009."
It's a line that would resurface at the end of her "Look What You Made Me Do" music video, which kicked off the Reputation era of her career...
2017: Taylor Swift's Reputation
At this point, Taylor chooses to fade from the spotlight. This is a topic she gets into in the Miss Americana documentary, explaining that she disappeared because she thought that's what people wanted from her at the time. It isn't until 2017 that the new Taylor would emerge with Reputation, her sixth studio album. "Look What You Made Me Do" releases with a video that shows Taylor surrounded by what would become a sort of mascot for the album, the snakes. She took the snake imagery on tour with her, where she acknowledged that they were a nod to the emoji used against her a couple years back.
Among the themes of Reputation were the personal attacks made against her and -- as the title implies -- the impact it had on her reputation leading into the album. And there's at least one song that seems to directly address the recorded phone call.
2020: Four Years Later, The Longer Video Of Taylor And Kanye's Call Surfaces
Ok, we're caught up to the present. Taylor Swift is in the Lover era of her career at this point. On Spotify's enhanced version of the Lover album, Taylor's story notes that the first song, "I Forgot That You Existed" was meant to close the book on Reputation "in resolving that whole conflict with a shrug." This may not be a direct nod to the Kanye/Kim stuff as much as it is referencing that time in her life in general. She seems to have moved on. Presumably, Kim and Kanye have moved on as well.
It's 2020, four years after the phone call and the "Famous" release and snapchats. We're all over it. It's in the past.
And then, seemingly out of nowhere, a 25-minute video of the phone call makes its way online from sources unknown. Who had access to it? Were they the ones to post it online or was it passed on to someone else who went on to share it? We don't know. But it brings the whole drama back to the surface and there's some new context.
While Kim's Snapchats gave us bits and pieces of a conversation that seemed friendly enough, the longer video -- not full, as it's unclear if we get the actual beginning of the conversation and it cuts at least once during the recording -- covers much more of the conversation.
I'm not going to recap the entire conversation here. You can read through Variety's full transcript.
The more relevant takeaways from the longer version of the conversation are that Kanye hoped Taylor might launch his song on her social media accounts (she declined) and he ran through two different versions of the "have sex" line, one of which was "Taylor might owe me sex," though he ended up going with "I feel like me and Taylor might still have sex." Taylor had a number of responses to that, including what seems like relief that the line he was building up to telling her about wasn't "mean," and that he should go with whichever line he thinks is better. At one point, she also added that she thought, by the way he was talking, that he was going to refer to her as "that stupid, dumb bitch" or something.
If Kanye ever actually told Taylor he was going to refer to her as "that bitch" in the song, it's not part of the conversation released. Kanye does tell her he'll send her the song, but Taylor's 2016 note says that never ended up happening.
In a nutshell, fans are interpreting the newly leaked video as proof that everything Taylor Swift said in 2016 was technically true, despite what people said to the contrary at the time.
Taylor Swift And Kim Kardashian West's Reactions
Taylor Swift and Kim Kardashian West were mostly quiet about the drama immediately after the new video surfaced, but both have since responded in some way. On Monday (March 23), Taylor did an update to her Instagram stories with the following text:
As she puts it, instead of making a direct statement about the video footage that "somebody edited and manipulated in order to frame me and put me, my family, and fans through hell for 4 years," to swipe up for what really matters. Swiping up linked out to the Feeding America donation page. In the Insta story that followed, Taylor added:
And that's all she had to say about that, pairing the buzz from this whole situation with encouragement for people to donate if they can toward charities that can help during the Coronavirus pandemic.
Later that evening, Kim Kardashian responded with a series of Tweets:
She added that this would be the last time she talks about this and she knows people are dealing with more important matters.
She also later Tweeted out the trailer for the new season of Keeping Up with the Kardashians.
Following these Tweets, Taylor Swift's publicist, Tree Paine, responded by reposting the original statement:
And That Brings Us Up To Date
That's the basic rundown from then to now. However, based on comments from parties involved and the conversations happening on social media, it seems like the issue remains unresolved, so there may be further updates.
Your Daily Blend of Entertainment News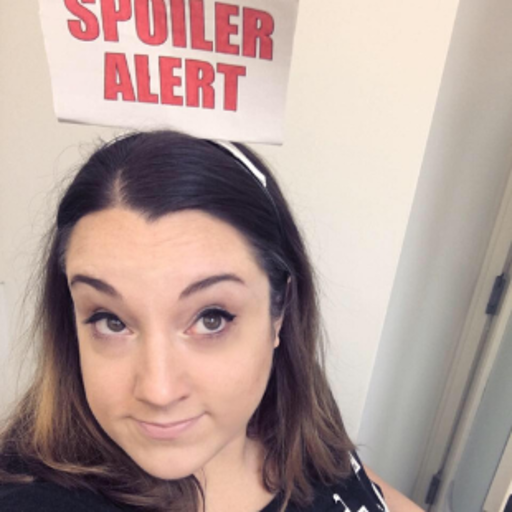 Assistant Managing Editor
Kelly joined CinemaBlend as a freelance TV news writer in 2006 and went on to serve as the site's TV Editor before moving over to other roles on the site. At present, she's an Assistant Managing Editor who spends much of her time brainstorming and editing feature content on the site.