Sound Of Metal's Riz Ahmed Reflects On Incredible Oscar Journey With Social Post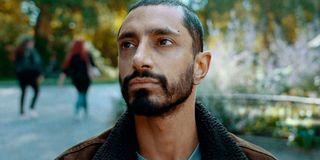 Riz Ahmed has had an incredible career over the years. Since making his first acting appearances in 2006, the British actor has starred in major television and film productions, including HBO's The Night Of and Best Picture nominee The Sound of Metal. Ahmed's performance in the Amazon Studios film earned him a Best Actor nomination, becoming the first Muslim to do so in the history of the Academy Awards. While he didn't take home the coveted trophy this year, he did take to social media to reflect on his incredible awards season journey.
In a recent post on Twitter, Riz Ahmed thanked fans for supporting the movie during awards seasons, while also hinting at The Sound of Metal's humble beginnings. Check it out:
Ahemd's Tweet is just the cherry on top of an impressive awards season. The actor noted just how incredible it was to go from his preparation for the film, drumming in a basement, all the way to the biggest night in entertainment. Talk about starting from the bottom. Although he didn't end up winning, it sounds like Ahmed was just grateful to even be considered.
That being said, It wasn't all losses for The Sound of Metal this year. Out of six total nominations, director Darius Marder's film went on to fittingly win Best Sound and Best Film Editing. I know I was pulling pretty hard for Ahmed and co-star Paul Raci to take home awards of their own, but it's nice to see that the Academy still shared some love for the flick.
The Sound of Metal follows heavy metal drummer Ruben (who has a seriously impressive band shirt collection) as he copes with losing his hearing. Since releasing on Amazon last December the film was praised by critics for its impressive sound design and all-star performances from Ahmed and Raci. It's no surprise to see Ahmed thanking fans after the ceremony, as he shared a similarly touching behind-the-scenes thank you after The Sound of Metal's initial Oscar nominations.
Hopefully The Sound of Metal's success will mean that Riz Ahmed has the opportunity to lead larger scale projects in the future. He's already proved that he's seriously talented, now it's time to give this man a budget production and let him loose. Just don't hold your breathe for him to lead a Rogue One prequel.
For those of you who have yet to see The Sound of Metal (seriously, what are you doing??), it's currently streaming on Amazon Prime. If the impressive number of Oscar nominations hasn't sold you yet, maybe we can, as it's one of the best movies of the year according to CinemaBlend. Keep checking back with us for more movie news items.
Your Daily Blend of Entertainment News
Into tracksuits by Paulie Walnuts, the Criterion Channel and Robert Eggers.