Upcoming Angelina Jolie Movies: What's Ahead For The Eternals Star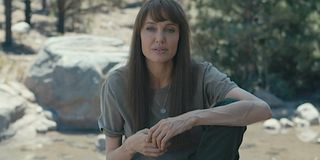 There are many people in Hollywood whose work I grew up watching, many of whom turned me in the direction of loving movies and TV. One was Meryl Streep, another was Leonardo DiCaprio, and the last was Angelina Jolie. I grew up loving Angelina Jolie in all her films, thinking that she was one of the best actresses around. And, to this day, I still do, with her having taken on even more roles, from playing the iconic villain Maleficent to one of her more recent roles, in Those Who Wish Me Dead.
However, there's plenty more coming up for this star of the cinema. From the new Marvel enterprise called Eternals, to producing and directing, Angelina Jolie has a lot on her plate these next couple of years. Let's take a deep dive into it, shall we?
Eternals - November 5, 2021 (Post-Production)
I feel like all of us have heard about this new film at least once, especially Marvel fans. If you haven't, then you've truly been hiding from movie news. Eternals, one of the many films coming out this year as some of the 2021 releases, is the third film in the upcoming Phase 4 of the Marvel Cinematic Universe, preceded by Black Widow in July of 2021, and Shang-Chi and the Legend of the Ten Rings in September.
Angelina Jolie will be portraying Thena, an Eternal who is a warrior and can form any kind of weapon out of cosmic energy. The movie itself tells the story of the Eternals, an immortal alien race who were created by the Celestials, who unite once again to save humanity following the events of Avengers: Endgame to save humanity from the Deviants, their evil counterparts.
The movie is directed by Chloe Zhao, who recently won several Academy Awards for her Hulu original film, Nomadland, including Best Director. With that in mind, I'm already eager to see what visual beauty and amazing aspects Zhao will bring to the upcoming film, along with an amazing cast at her side.
Angelina Jolie, speaking with Vogue, recently brought up her role in Eternals, and why she joined the Marvel Cinematic Universe.
With the cast in mind, Eternals has a star-studded one, with plenty of amazing co-stars by Angelina Jolie's side. Just for an idea, Eternals will have Richard Madden, known for playing Robb Stark on Game of Thrones and David Budd in The Bodyguard, Kumail Nanjiani from the HBO comedy show Silicon Valley, Lauren Ridloff, who is known for playing Connie in The Walking Dead, and so many others.
From what we can see, this amazing superhero film looks like it's set up for success, with a star-studded cast, an award-winning director, and a great story behind it. Eternals will be hitting cinemas on November 5, 2021. Keep an eye out for that first trailer, hopefully coming soon.
Every Note Played - TBA (Pre-Production)
Moving into a possible upcoming film for Angelina Jolie, we take a look at Every Note Played. Variety reported that Angelina Jolie was "in talks" to star in this upcoming film, based on Lisa Genova's contemporary romance novel of the same name.
Jolie would play Karina, the ex-wife of a concert pianist who was widely accomplished (who would be portrayed by Christoph Waltz). The pianist has suffered much in his life, including the estrangement of his daughter, due to his diagnosis of ALS in his hands. Once he becomes too ill to live on his own or even play piano, Karina becomes his caregiver, albeit reluctantly.
Michael Sucsy is set to direct, with his past credits including the popular Netflix show 13 Reasons Why and The Vow, which starred Rachel McAdams and Channing Tatum.
Keep in mind that nothing new has come out about Every Note Played since this initial announcement, so take it with a grain of salt. But, if Angelina Jolie does officially join in the role, I could see it being another big film for her. Dramas have always been something Angelina Jolie has thrived on, with films like Girl, Interrupted (for which she won an Academy Award), and Changeling under her belt. I suppose we'll just have to wait and see where all of this leads for the famous actress.
The Kept - TBA (Announced)
Moving into another genre, Angelina Jolie looks to be taking on a role in a thriller once more. Jolie is attached to star in an upcoming adaptation of the book of the same name, according to Variety.
Based on The Kept by James Scott, this film would tell the story of a trio of killers in 1897 who head towards a farm in upstate New York, where Elspeth Howell returns home to find her husband and four children murdered. Caleb, the only child alive, must take care of his mother once she is shot by the murderers, until they can figure out what men are responsible for the deaths of their family members.
We haven't heard any updates since this initial announcement back in 2018, including who the director will be or the rest of the cast, so let's all hope that Jolie is still attached to the adaptation. With Those Who Wish Me Dead out in theaters now, it's clear the Angelina Jolie has the skills to star in a thriller.
Bright Path: The Jim Thorpe Story - TBA (Announced)
Moving into the producing scene, it's been announced that Angelina Jolie is reportedly going to produce Bright Path: The Jim Thorpe Story, alongside fellow producer Todd Black, who is known for the drama Fences, Steve Tisch of Escape Artist Productions, and Abraham Taylor, according to Deadline.
The biopic will follow the story of legendary Native American athlete Jim Thorpe, who will be played by Martin Sensmeier, who has had roles in the 2016 remake of The Magnificent Seven, as well as a recurring role in the HBO sci-fi drama Westworld as Wanahton.
The movie itself covers the extensive history of Native Americans and their injustice within the United States, mainly centering on the tale of Jim Thorpe. Thorpe was a member of the Sac and Fox Nation and his native name, Wa-Tho-Huk, translates to Bright Path, hence the movie title. Thorpe won two Olympic gold track and field medals in 1912, representing the United States, but his citizenship went unrecognized during a period of cultural genocide for the Native Americans.
Even after this, Thorpe went on to participate in many sports, playing Major League Baseball, football, and eventually founded the organization that would become the NFL.
Deadline reported that Jolie spoke about the upcoming film in a statement, and how she was excited to begin work on it.
Angelina Jolie has produced plenty of films in her long career, such as the Disney sequel Maleficent: Mistress of Evil and the Disney+ film The One and Only Ivan, but it'll be interesting to see her sign on for a job like this.
The last we've heard of Bright Path: The Jim Thorpe story was back in January of 2020, when it was reported by the Union Democrat that they were currently looking for more funding and still in production. However, there have been no new updates since then. We'll have to keep our eyes out for this one.
Unreasonable Behavior - TBA (Pre-Production)
As the last item on our list, Angelina Jolie will reportedly once again be stepping into the director's chair. According to Variety, Jolie will be directing Unreasonable Behavior, a biopic about the famous British war photographer Don McCullin, which is based the autobiography of the same name.
The film will be an account of the British war photographer's life, taking him from his rough beginnings in poverty to being in London during the war, some of the worst war zones.
Tom Hardy, known for his roles in movies such as Mad Max: Fury Road and the upcoming Venom: Let There Be Carnage, is set to produce alongside Dean Baker, under their banner Hardy Son & Baker, with Working Title Films. Don McCullin himself, as well as Mark George, will be executive producing.
In a statement, Jolie talked about her upcoming project and the story she is going to tell.
Jolie has been continuously working on Unreasonable Behavior, and in her recent interview with Vogue, she talked about her process of capturing Don's life on film.
There hasn't been a release date set yet for this biopic, but we're surely excited for this upcoming directing opportunity for Angelia Jolie.
With so much coming up for the famous actress, Angelina Jolie looks to have a busy couple of years on her hands. Which one of these exciting projects are you looking forward to the most?
Your Daily Blend of Entertainment News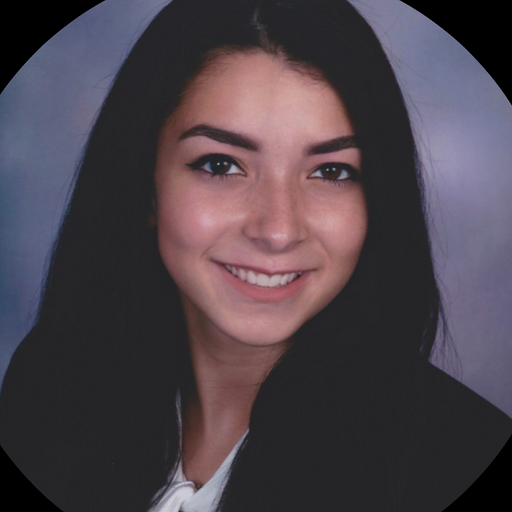 Big nerd and lover of Game of Thrones/A Song of Ice and Fire. Will forever hate season eight. Superhero and horror geek. And please don't debate me on The Last of Us 2, it was amazing!