Last Night In Soho: Release Date, Cast And Other Quick Things We Know About The Movie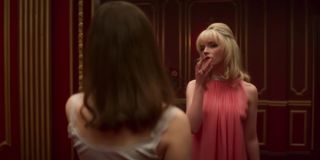 Last Night in Soho is one of the most intriguing films coming in 2021. The strong cast lead by Anya Taylor-Joy, the faith in Edgar Wright's filmmaking abilities, the mystery surrounding the plot of Last Night in Soho are all major reasons why the hype and anticipation for this film are so high, especially among Edgar Wright and horror movie fans.
Last Night in Soho has been in development, production, and post-production for a few years, and in 2021, it will finally hit theaters. It's a film that I suspect many movie lovers will rush to see. Despite the vagueness surrounding Last Night in Soho, a few key details have been revealed about the plot, cast, release date, and more. Let's take a look at everything we know so far about Last Night in Soho.
The Plot Of Last Night In Soho
The press release for Last Night in Soho summarizes the film as a thriller about a young woman who aspires to be part of the fashion world. Suddenly, she gains the ability to enter the 1960s, where she meets her idol, an aspiring singer. The girl soon discovers that the '60s isn't all that she anticipated. Entering this time leads to consequences.
Gamesradar shared an exclusive image from the movie and also further elaborated on the plot, stating that Thomasin McKenzie is set to play the role of Eloise, the woman pursuing her passion for fashion, while Anya Taylor-Joy will play the role of Sandy, the 1960s singer.
While we've seen some basic plot details, there are key bits of information we still don't know, like why and how the two women are connected. The mystery of the plot just builds the excitement for Last Night in Soho. Also, most horror films and thrillers work best when audiences have no clue what's about to happen.
Last Night In Soho Premieres In October 2021
The Filming of Last Night in Soho began in May 2019 and concluded in August 2019. It was then initially scheduled to be released on September 25, 2020, but due to the COVID-19 pandemic, it was pushed back to April 23, 2021. In January 2021, it was announced that Last Night in Soho would be moved to October 2021. It was originally set for October 22, however that date has since moved to October 29, 2021.
With A Quiet Place Part II's May 2021 box office numbers being nearly $50 million domestically during the Memorial Day weekend, it seems likely that the film industry will keep the current 2021 movie release schedules in tact. Therefore, Last Night in Soho should premiere in theaters on October 29 without any additional delays.
The Last Night In Soho Cast Includes Anya Taylor-Joy and Matt Smith
Thomasin McKenzie and Anya Taylor-Joy seem to be co-leads of Last Night in Soho. Anya Taylor-Joy's past work includes M. Night Shyamalan's Split and Glass. She also appeared in The Witch, Emma, The New Mutants, Peaky Blinders, and The Queen's Gambit. Thomasin McKenzie's most recognizable work includes Jojo Rabbit and Leave No Trace.
Matt Smith plays Jack, Eloise and Sandy's main love interest in Last Night in Soho. Smith is best known for playing The Doctor from 2010 to 2014 in Doctor Who. The film's cast also includes the late Diana Rigg, who is best known for her roles in '60s television shows and movies like The Avengers and On Her Majesty's Secret Service.
Game of Thrones fans will recognize her as Lady Olenna Tyrell. Last Night in Soho is one of her final film roles. The rest of the film's cast includes Rita Tushingham, Terence Stamp, Michael Ajao, and Synnøve Karlsen.
The Last Night In Soho Trailer Has Been Released
In May 2021, Focus Features released the Last Night in Soho trailer. The trailer paints a picture of lonely Eloise who then gets sucked into the glam and glitz of 1960s London. It appears that Eloise tries to mimic Sandy's style in the present-day Soho. Eventually, things turn very dark and dangerous for Eloise, and it seems like otherworldly creatures will try to take her.
The Last Night in Soho trailer answers some questions, like about Eloise inhabiting Sandy's body in the '60s, but it isn't a trailer that spoils the film.
Last Night In Soho Takes Place Mainly In The '60s
In an interview with Empire, Edgar Wright discussed how McKenzie's character Eloise is able to time travel to the '60s and starts to see the decade might not be as appealing as she once thought. Wright talked about his own nostalgia for the decade and that's what inspired the film. Wright has already cited the '60s and '70s films Rosemary's Baby, Don't Look Now, and Repulsion as being inspirations for Last Night in Soho.
So not only will much of the main action take place in the '60s, but the film will take inspiration from those iconic '60s and '70s psychological horror films. In the Empire interview Wright shared why the '60s and '70s era of filmmaking was so appealing to him.
Last Night in Soho Is Influenced By Edgar Wright's Own Experience With The Location
In an issue of Total Film (via the aforementioned Games Radar article), Wright shared how Soho had an important role in his life and in developing the plot for the film.
London's Soho will likely take on its own characterization and personification in the movie. It will likely be just as much of a character in Last Night in Soho as Eloise, Sandy, and Jack.
Last Night In Soho Is 'Different' From Edgar Wright's Other Films
Filmgoers best know Edgar Wright for creating horror comedy films like Shaun of the Dead, heist films like Baby Driver, and other movies such as Hot Fuzz, Scott Pilgrim vs. the World, and The World's End. He is not known for psychological thrillers and straight horror films, but he will be once Last Night in Soho premieres.
The film is being marketed as a psychological thriller and Taylor-Joy called it during an episode of MTV's "Happy Sad Confused" podcast (via IndieWire), "a really well-directed acid trip." Wright himself said in his Empire interview that the film feels very different from his other films but that he's a fan of the slow burn films that start off one way but morphs into something else. He also said that Last Night in Soho "starts in a more psychological realm and then starts to get increasingly intense as it goes along."
You can catch Last Night in Soho when it hits theaters on October 29, 2021. Make sure to stay glued to CinemaBlend for updates on other upcoming horror movies.
Your Daily Blend of Entertainment News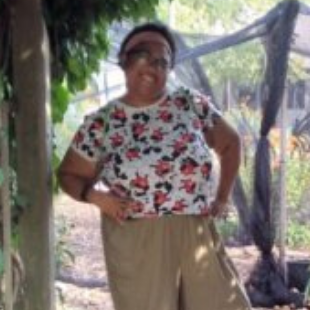 Spent most of my life in various parts of Illinois, including attending college in Evanston. I have been a life long lover of pop culture, especially television, turned that passion into writing about all things entertainment related. When I'm not writing about pop culture, I can be found channeling Gordon Ramsay by kicking people out the kitchen.