Upcoming Anya Taylor-Joy Movies: What's Next For The Queen's Gambit Star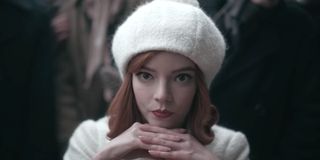 There are few young names in Hollywood whose star shined brighter in 2020 than Anya Taylor-Joy. The American-British-Argentinian model-turned-actress started off the year as the titular character in the latest adaptation of Jane Austen's Emma, appeared in a leading role in long-awaited X-Men horror film The New Mutants, and last, but not least, became the biggest thing on Netflix with her star-making performance in The Queen's Gambit.
But now that a lot of us have watched the hit Netflix miniseries about a young chess prodigy with more personal demons than trophies, some may be wondering what's next for Anya Taylor-Joy and where we'll see her next. Unsurprisingly, the Queen's Gambit star isn't wasting any time and has a number of projects that are either in production, pre-production, or have been recently announced. Here are just a few things the young and talented actress has coming out in the very near future.
Last Night In Soho - April 23, 2021
We will next see Anya Taylor-Joy take on one of the two leading roles alongside Jojo Rabbit's Thomasin McKenzie in Edgar Wright's upcoming psychological horror film Last Night in Soho. In the film, which the Baby Driver director wrote with 1917 co-writer Krysty Wilson-Cairns, McKenzie plays Eloise, a young girl obsessed with fashion design who is mysteriously transported to 1960s London where she encounters her idol, Sandy, portrayed by Taylor-Joy, according to IndieWire. The plot of Last Night in Soho largely remains a mystery at this point, but with a cast that includes everyone from Matt Smith to Terence Stamp and the late Diana Rigg and Margaret Nolan, it appears it's going to be one hell of a ride.
Like a lot movies that were supposed to be released in 2020, Last Night in Soho was originally scheduled to land in theaters on September 25, but after delays in shooting and post-production caused by the ongoing COVID-19 pandemic, director Edgar Wright and Focus Features, who's distributing the upcoming horror flick, have decided to push the release to April 23, 2021. The director, who's known for his collaborations with Simon Pegg on Shaun of the Dead, Hot Fuzz, and The World's End, announced the delay on his Twitter account in May 2020 when he revealed it wasn't quite ready yet.
The Northman - TBD
Ever since breaking out with his 2015 directorial debut, The Witch, Robert Eggers has become one of the most visionary horror directors of his time, an argument that was only made stronger following the release of his 2019 psychological thriller The Lighthouse. The New Hampshire native looks to follow up the success and buzz generated by his previous two efforts with the upcoming historical revenge film The Northman, which will be set at the turn of the 10th Century in Iceland.
The film centers around Nordic prince Amleth, played by Alexander Skarsgård, as he seeks revenge against those who murdered his father. The movie largely remains a mystery at this time, as Anya Taylor-Joy, who appears in an unspecified role, told Collider. And while she didn't share any specifics, the Queen's Gambit star did say The Northman will be like nothing anyone has seen before.
In addition to Anya Taylor-Joy and Alexander Skarsgård, The Northman also features a supporting cast that includes Nicole Kidman, Willem Dafoe, Ethan Hawke, Björk, Ralph Ineson and multiple other greats. Production on Robert Eggers' latest feature film was supposed to get underway in March 2020, but the COVID-19 pandemic delayed the start of principal photography until August 2020, when Deadline confirmed shooting had gotten underway in Ireland, which looks to be standing in for Iceland during most of the shoot. At this time, there are details on when The Northman will be released, but it should be sometime in late 2021 or early 2022.
Furiosa - TBD
Anya Taylor-Joy has more than psychological horror flicks and thrillers coming down the pike, as the actress has been cast in the lead role of George Miller's upcoming Mad Max spinoff movie, Furiosa. The character, which debuted in Miller's Oscar-winning 2015 high-octane thrill ride, Mad Max: Fury Road, was made popular by Charlize Theron. This time around, audiences will see a younger Imperator Furiosa played by Taylor-Joy.
During an October 2020 appearance on the Happy Sad Confused podcast, the New Mutants star admitted that she will have to approach the character differently than her predecessor because Theron did such a great job the first time around. Joining Taylor-Joy will be Chris Hemsworth and Yahya Abdul-Mateen II, who has been on a roll as of late with an outstanding performance in The Trial of the Chicago 7.
George Miller has been quite vocal ever since the release of Mad Max: Fury Road that he intends on keeping his dystopian and barbaric franchise going well into the future, and the Australian director didn't waste anytime with his latest project during the early days of his quarantine in early 2020. Back in March, Variety reported that Miller had been speaking with Anya Taylor-Joy about taking on the role of Imperator Furiosa in a possible spinoff. And while there was no confirmation at that time, the Mad Max spinoff movie is picking up some steam with these casting confirmations. At this time, however, there is no word on what the movie will be about, when it will enter production, or when when we'll finally get to see it in theaters.
Weetzie Bat - TBD
Anya Taylor-Joy is also attached to star as the lead in the film adaptation of Francesca Lia Block's 1980s cult novel Weetzie Bat, which was first announced by Deadline in July 2018. In the movie, which is to be directed by Justin Kelly (I Am Michael, Welcome To Stranger, and King Cobra), follows Weetzie (Taylor-Joy), the daughter of an alcoholic actress mother and junkie screenwriter father, as she navigates life in 1980s Los Angeles and finds her place among a group of inseparable friends played by Nick Robinson (Love, Simon) and Keiynam Lonsdale (The Flash) When the smooth sailing of young life gets interrupted, however, it's up to Weetzie to confront the darker side of the City of Angels.
There haven't been any updates since Weetzie Bat was first announced in the summer of 2018, so it remains to be seen exactly when the project, which was adapted for the screen by the novel's author, will enter production or come to a theater near you.
The Sea Change - TBD
Back in February 2017, Deadline reported that Anya Taylor-Joy was just one of the names being tied to the film adaptation of Elizabeth Jane Howard's 1959 acclaimed novel The Sea Change. According to the report, the movie will center around a group of people who are re-evaluating loss, love, and the human connection after coming to a remote island off the coast of Greece. Taylor-Joy is to play a curious and outspoken young woman whose life is thrown upside-down as the two other people in the group, a married couple to be played by Mark Strong and Kristin Scott Thomas (who is to make her directorial debut), overcome years of turmoil in their marriage.
At the time of the film's announcement, Kristin Scott Thomas, who recently appeared in the Netflix adaptation of Rebecca, told Deadline that she wanted to make a movie that explores the thrills and difficulties of love in a way that has depth, humor, and beauty. There haven't been any further announcements regarding The Sea Change in nearly four years now, so unless something major happens following Anya Taylor-Joy's successful run on The Queen's Gambit, this one may be dead in the water.
Nosferatu - TBD
Long before Anya Taylor-Joy and Robert Eggers teamed up for The Northman after first collaborating for the tense and frightening 2015 horror film The Witch, the actress and visionary filmmaker were talking about working together on a remake of the silent film horror classic Nosferatu. The project, which was first announced back in the summer of 2017, has been something of a mystery in the years since. In March 2018, Taylor-Joy sat down with Entertainment Weekly and explained that while there was nothing concrete at the time, she very much wanted to work with Eggers on a remake of F.W. Murnau's 1922 unofficial adaptation of Bram Stoker's Dracula.
During an interview with Den of Geek around the release of The Lighthouse in 2019, Robert Eggers revealed that although he has dedicated a lot of time to bringing the iconic horror movie into the 21st Century, he doesn't know when or if it will happen after all. Despite that, Eggers said it would be real shame he never got to actually make his version of Nosferatu. Even if Eggers and Anya Taylor-Joy end up not making the movie, you can always watch the original on Amazon.
Those are all the upcoming projects that involve Anya Taylor-Joy in some capacity. And as always, film projects are often fluid beasts until they are finished, so make sure to check back for all the latest here at CinemaBlend.
Your Daily Blend of Entertainment News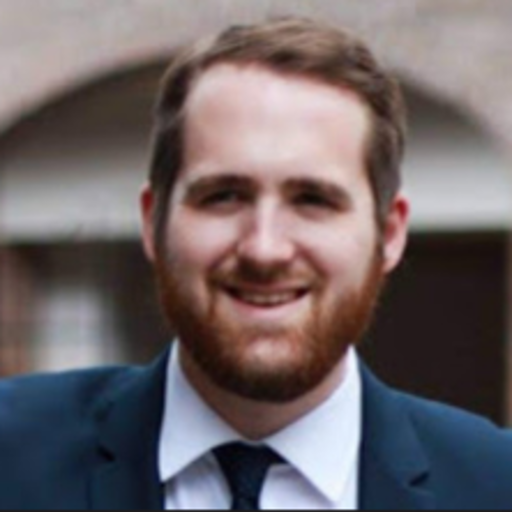 Philip grew up in Louisiana (not New Orleans) before moving to St. Louis after graduating from Louisiana State University-Shreveport. When he's not writing about movies or television, Philip can be found being chased by his three kids, telling his dogs to stop barking at the mailman, or yelling about professional wrestling to his wife. If the stars properly align, he will talk about For Love Of The Game being the best baseball movie of all time.