He's All That: Release Date, Cast And Everything Else We Know About Netflix's She's All That Reimagining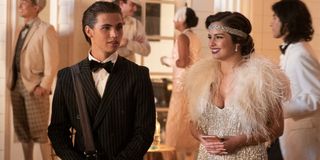 She's All That is a '90s teen movie classic. Everything from the big dance scene to the pop star cameo to the sappy teen trope of popular boy and nerdy girl makes this film a quintessential '90s teen movie. And, we all know that nostalgia runs Hollywood, with remakes and reboots are constantly being made, so it was only a matter of time before someone made a She's All That remake. In 2020, Miramax announced plans to remake She's All That and call it He's All That. Immediately, the studio announced TikTok and social media star Addison Rae as the star of this upcoming Netflix movie.
He's All That is likely going to be one of those summer 2021 movies that perform very well for Netflix. It has a huge social media star attached, some other young actors and actresses with a built-in fan base, and teen romances generally hit big on Netflix. It also may entice an older crowd who loved the original movie and wants to see how this She's All That remake compares to the original. Before He's All That becomes your favorite Netflix movie, let's see what we already know about it.
He's All That Premieres On Netflix In August
According to Deadline, Netflix paid over 20 million dollars for the rights to stream He's All That. The movie will premiere on Netflix, as part of its summer offerings, on August 27, 2021. Filming on He's All That began in November 2020 and concluded in December 2020, giving the film a fairly quick turnaround from filming to streaming.
Netflix has a really exciting summer lineup already, with the premiere of the Fear Street trilogy, the conclusion of the Kissing Booth saga and a bunch of other fun Summer 2021 Netflix movies. The addition of He's All That just makes Netflix's summer film series even more fun.
The He's All That Cast Includes A Kardashian and Addison Rae
Addison Rae headlines the movie as Padgett Sawyer. This will be her film debut. Tanner Buchanan will star alongside her as Cameron Kweller. Buchanan is best known for his roles on The Fosters, Designated Survivor, Girl Meets World, and, of course, Cobra Kai. The He's All That cast also includes Peyton Meyer, Isabella Crovetti, Annie Jacob, Myra Molloy, and Madison Pettis.
Madison Pettis may be one of the most recognizable faces from the teen supporting cast list, as she appeared on Cory in the House, The Game Plan, American Pie Presents Girls' Rules, Lab Rats, and The Fosters. Girl Meets World fans may also recognize Peyton Meyer's name because he played Lucas Friar on the series' three-season run. He's also appeared on American Housewife and Dog with a Blog.
Addison Rae won't be the only person making her film debut in He's All That, Kourtney Kardashian will have a cameo in the film. Kourtney and Addison Rae have developed a close relationship since 2020. Therefore, it makes complete sense that they would have their film debuts together.
He's All That Includes Some of The Original She's All That Cast And Crew
He's All That will feature some familiar faces. Rachael Leigh Cook, who was one of the main characters of the original She's All That movie, will appear in this one. However, she won't be reprising her role as Laney Boggs, instead, she'll be playing Addison Rae's character's mom, Mrs. Sawyer. Deadline also mentioned Matthew Lillard's name when revealing the He's All That Netflix deal. Lillard also appeared in She's All That as Brock Hudson, a reality TV star.
The original She's All That screenwriter, R. Lee Fleming Jr., also returned to write the He's All That script. The She's All That remake will be produced by Jennifer Gibgot and Andrew Panay, who also produced the original film. Many may be wondering if Freddie Prinze Jr., who starred as Zack Siler in She's All That, will make a surprise cameo. According to Rachael Leigh Cook, Prinze Jr. will not be appearing in He's All That.
In an interview with People, Cook revealed that Prinze was approached to appear in the film but declined the offer. Cook also said that his role was "up in the air" and he didn't feel it was a good fit for him. She added:
The Mean Girls Director Directed He's All That
Mean Girls director Mark Waters directed He's All That. His other directing work includes Head over Heels, the 2003 version of Freaky Friday that starred Jamie Lee Curtis and Lindsay Lohan, Vampire Academy, and Magic Camp. Waters' teen movie directing past may increase your excitement for He's All That because it shows that he's very familiar with directing the genre. He may even bring at least some of the Mean Girls charm to the world of He's All That.
The He's All That Plot Involves A Makeover
In She's All That, after being dumped by his girlfriend, high school superstar Zack Siler makes a bet with his friends that he can turn any random girl into the Prom Queen. They select artist nerd Laney Boggs. Zack befriends Laney and turns her from nerd to popular girl. Of course, while getting to know each other, they fall in love.
The He's All That plot synopsis starts off in a similar way, Padgett is a high school influencer who becomes humiliated after a fallout with her boyfriend. She then accepts a challenge to turn nerd Cameron into prom king. Cameron will likely go through a similar geek-to-chic makeover as Laney. I am assuming that this one also ends with them changing into better versions of themselves because of their friendship. Padget and Cameron will also likely fall head over heels for each other, as it is the romantic comedy way.
Netflix's Summer Preview Trailer Included He's All That Clips
In April 2021, Netflix released its official summer movie preview trailer. The trailer highlighted many of their major film releases from May to the end of August 2021. It includes clips of movies like Zack Snyder's Army of the Dead, The Kissing Booth 3, Monster, and Fatherhood. About 33 seconds into the three minute trailer, a few scenes from He's All That are shown. These include one of Padget with her friends, a pool party scene, and what looks to be a 1920s themed prom or party. This short, teaser gives nothing away for any of the upcoming movies, but it's enough to get us excited for Netflix's summer lineup and He's All That.
He's All That has a lot of potential to fix the problems with the original (which has meant that joins some other classic '90s movies that haven't aged well), forge its own identity, and be a nice detour into '90s nostalgia. Catch this She's All That remake when it premieres on Netflix on August 27.
Your Daily Blend of Entertainment News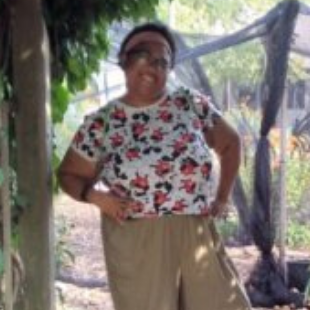 Spent most of my life in various parts of Illinois, including attending college in Evanston. I have been a life long lover of pop culture, especially television, turned that passion into writing about all things entertainment related. When I'm not writing about pop culture, I can be found channeling Gordon Ramsay by kicking people out the kitchen.