Can't Hardly Wait And 13 Other Epic Teen Movies To Stream Or Rent Online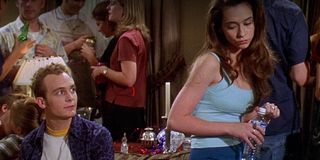 CinemaBlend participates in affiliate programs with various companies. We may earn a commission when you click on or make purchases via links.
Every decade has a few teen movies that define it. These flicks emphasized growing pains, the conflicting views between parents and children, and immortalized the importance of teen parties. Can't Hardly Wait is one of the 90s defining teen comedies and a cult classic. It along with Booksmart and Superbad have helped highlight the hilarious journey before, during, and after the high school graduation party.
Everyone has their favorite teen movies because that film connects us with a simpler time, either for nostalgic reasons or relating to the character's struggles and triumphs. I could easily name 50 teen movies that I love, but this list is less about my favorites and more about teen movies that share a commonality. It could be their depiction of friendship, going after the impossible girl or guy, or just showing the complicated dynamics of the high school party system.
Can't Hardly Wait
What It's about: A group of high school graduates attend an end of year party with a variety of goals and expectations. The main story surrounds Preston (Ethan Embry)'s plans to confess his love to the most popular girl in school Amanda (Jennifer Love Hewitt). The Can't Hardly Wait ensemble cast also includes Lauren Ambrose, Peter Facinelli, and Seth Green.
Why It's one of the best teen movies: Can't Hardly Wait displays the expectations versus reality element of high school. Most students believe their high school experience is going to be the best time of their lives, and life after is going to be even better. However, reality and expectations hardly ever match up, but this doesn't mean high school or post-high school life can't be a wild wonderful ride.
Stream it on Netflix here
Rent it here.
American Pie
What It's about: Five friends make a pact to lose their virginity before their high school graduation. The American Pie movies consist of eight films, including the three direct sequels American Pie 2, American Wedding, and American Reunion. Jason Biggs, Chris Klein, Seann William Scott, and Alyson Hannigan star in American Pie.
Why It's one of the best teen movies: In 1999, American Pie took raunchy teen movies to a new level. It was shocking, funny, awkward, and sometimes surprisingly heartwarming--Jim (Jason Biggs)'s relationship with his dad (Eugene Levy) is some of the movies' best parts.. The American Pie franchise lasted so long because these movies leave a lasting impression on the teen mind.
Stream it on HBO Now here
Rent it: N/A
10 Things I Hate About You
What It's about: In this modern take on Shakespeare's Taming of the Shrew, Cameron (Joseph Gordon-Levitt) wants to ask Bianca (Larisa Oleynik) out, but she can't date until her sister Kat (Julia Stiles) dates. He hires bad boy Patrick (Heath Ledger) to take out Kat. Unexpectedly, Kat and Patrick start to fall in love.
Why It's one of the best teen movies: 10 Things I Hate About You is a witty and sweet movie of the 90s. Kat and Patrick's love story along with Cameron and Bianca's grabs you from start to finish. You really want both couples to have that teen romance that they deserve.
Stream it on Disney+ here.
Rent it here.
Sixteen Candles
What It's about: This John Hughes classic stars Molly Ringwald, Michael Schoeffling, and Anthony Michael Hall. It follows Sam (Molly Ringwald) on her sixteenth birthday, which is overshadowed by her sister Ginny (Blanche Baker)'s wedding. Unbeknownst to Sam, her crush Jake Ryan (Michael Scoeffling) has started to notice her, so it just might be a sweet sixteen.
Why It's one of the best teen movies: The Jake Ryan and Sam final scene has become one of the most iconic scenes in movie history. The whole film beautifully captures the bittersweet part of being a teen. It also shows that a bad day can become much better with a little birthday magic.
Stream it on Starz here.
Rent it here.
Loser
What It's about: Paul (Jason Biggs) is a small town boy who has just entered college in New York City. He encounters many jerks who use, abuse, and mistreats him and others. Along the way, he bonds with Dora (Mena Suvari).
Why It's one of the best teen movies: I know Loser gets a lot of hate from movie fans, but it really is a sweet romantic comedy. Biggs and Suvari have great chemistry and Paul's coming of age story feels authentic due to Jason Biggs' natural awkward screen persona. Loser is also a great film about carving your own path and standing up for your morals and beliefs even when it's hard.
Stream it on Crackle here.
Rent it here.
Say Anything
What It's about: Lloyd Dobler (John Cusack) has been in love with Diane (Ione Skye) all through high school, and after graduation, he finally decides to take a chance and ask her out.
Why It's one of the best teen movies: Say Anything is one of the best teen romance movies, because Lloyd is one of the most swoon-worthy male movie protagonist. However, it's not just another teen romance movie because it is also about growing apart from parents, and teens needing to forge their own paths without them.
Stream it on Hulu here.
Rent it here.
Booksmart
What It's about: Two best friends (Beanie Feldstein and Kaitlyn Dever) spend all of high school being studious and only socializing with each other, but they decide to do things differently by attending the big end of the year party. The girls face many obstacles on their way to the event.
Why It's one of the best teen movies: Booksmart revamps the coming of age story by giving it a fresh perspective. It highlights the rising stars and talented Beanie Feldstein and Kaitlyn Dever. It's also just a really funny teen movie.
Stream it on Hulu here.
Rent it here.
Superbad
What It's about: Jonah Hill and Michael Cera play Seth and Evan in this movie about two teen boys who spend a night trying to score alcohol and impress their crushes at a major party. Seth Rogen, Emma Stone, Christopher Mintz-Plasse, and Bill Hader also star in Superbad.
Why It's one of the best teen movies: Superbad has some extremely silly moments, but it's a funny movie with a heartbreaking undertone. Seth and Evan are close in high school, but they both can sense that they're heading down different paths. As much as they try to fight it, it's inevitable.
Stream it on Showtime here.
Rent it here.
Easy A
What It's about: Emma Stone plays Olive in Easy A, a movie where she pretends to have sex with boys to help improve their social status. Penn Badgley, Amanda Bynes, and Aly Michalka also star in Easy A.
Why It's one of the best teen movies: Easy A highlights the comedic talents of Emma Stone. This film allows her to shine with its already witty humor and commentary on the judgmental nature that people put on female sexuality, especially teen girls' sexuality.
Rent it here.
Ferris Bueller's Day Off
What It's about: Ferris (Matthew Broderick) fakes an illness to skip school and spend a day exploring Chicago with his girlfriend Sloane (Mia Sara) and best friend Cameron (Alan Ruck).
Why It's One of the best teen movies: Ferris Bueller's Day Off shows that sometimes you have to stop and experience life. There is a lot of beauty out there, but you have to be willing to welcome it to see it.
Stream it on Netflix here.
Rent it here.
EuroTrip
What It's about: After high school graduation, four friends travel across Europe. Scotty (Scott Mechiowicz) has just been dumped by his girlfriend and offends his German pen pal Mieke (Jessica Boehrs). He travels across Europe to explore and apologize to Mieke. Michelle Trachtenberg, Jacob Pitts, and Travis Wester plays Scotty's three best friends in EuroTrip.
Why It's one of the best teen movies: EuroTrip is a raunchy teen comedy that's as funny as it is vulgar. It's extremely risqué at points, but it's done more for comedic effect than just to sneak in a few boob scenes.
Rent it here.
The Duff
What It's About: Bianca (Mae Whitman) is told that she's the DUFF (Designated Ugly Fat Friend) of her inner circle, and enlists the help of jock Wesley (Robbie Amell) to give her a makeover. Duff also stars Bella Thorne, Skyler Samuels, Ken Jeong, Allison Janney, and Bianca Santos.
Why It's one of the best teen movies: The Duff pays homage to the many other teen movies that came before it, like She's All That, but the film takes an interesting and unexpected turn. It's less about Bianca getting a makeover and more about Wesley discovering his beliefs and views are the problem, not Bianca's appearance. The Duff also works really well because of the chemistry between Robbie Amell and Mae Whitman.
Rent it here.
Fast Times At Ridgemont High
What It's about: Fast Times at Ridgemont High chronicles a year in high school for Brad (Judge Reinhold), Stacy (Jennifer Jason Leigh), Mark (Brian Backer), Linda (Phoebe Cates), and Mike (Robert Romanus). The cast also includes Sean Penn, Nicolas Cage, Forest Whitaker, Eric Stolz, and Anthony Edwards.
Why It's one of the best teen movies: Fast Times at Ridgemont High is an 80s classic for its humor and raunchy scenes. It's also a classic for its earnest portrayal of teen characters trying to deal with adult situations, but they don't necessarily have the emotional depth to handle them.
Stream it on Starz here.
Rent it here.
Clueless
What It's about: Cher (Alicia Silverstone) spends most of her time meddling in the affairs of others. She loves playing matchmaker, but she has no clue what to do when she finds herself falling for an unexpected suitor. Brittany Murphy, Paul Rudd, Stacey Dash, and Donald Faison also star in Clueless.
Why It's one of the best teen movies: This modern version of Jane Austen's Emma takes place in Beverly Hills and shines a spotlight on the self-absorbed nature of the rich and beautiful, especially teens. However, this film also shows that underneath it all, they are good kids. They just need some direction.
Rent it here.
Teen movies are so beloved because they entertain while showing that the hormonal, confusing, and stressful time of adolescence is just part of the journey and it gets better…sort of.
Your Daily Blend of Entertainment News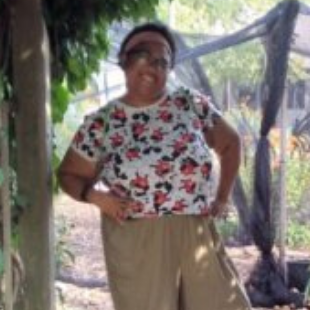 Spent most of my life in various parts of Illinois, including attending college in Evanston. I have been a life long lover of pop culture, especially television, turned that passion into writing about all things entertainment related. When I'm not writing about pop culture, I can be found channeling Gordon Ramsay by kicking people out the kitchen.