Uzo Aduba: What To Watch If You Love The Orange Is The New Black Star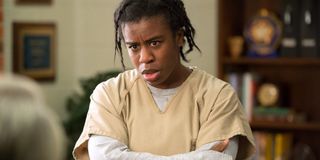 In the last couple of years, Netflix has created some of the best stars around, with some of them starring on their biggest shows, like Stranger Things or Bridgerton. However, when I was a little younger, I was very much into one of Netflix's first original shows, and that was Orange Is the New Black. In that show, we are introduced to the brilliant and talented Uzo Aduba, known for portraying Suzanne "Crazy Eyes" Warren.
Playing the role garnered critical acclaim for the actress, and ever since then, she has gone on to do some amazing parts in both film and television. From becoming the main star in Season 4 of In Treatment to expanding her talents across the Netflix universe, this is where you can catch the Orange is the New Black actress online and what you can watch streaming.
American Pastoral (Tubi)
Starting off strong, we take a look at a classic family drama. In American Pastoral, based on Philip Roth's Pulitzer-winning novel, we follow the tale of an all-American family man who is witnessing the fall of his family in the 1960s when his daughter is accused of bombing the post office in their town in New Jersey.
Uzo Aduba has a smaller role in this film, working as an employee in the local glove factory that the town has, but in the couple of scenes she's in, she rocks her role. Plus, American Pastoral in general has an amazing cast in addition to Uzo Aduba, with big-time stars such as Ewan McGregor and Dakota Fanning. If dramas are your thing, especially period dramas, you should definitely check out America Pastoral.
Stream American Pastoral on Tubi.
Rent American Pastoral on Amazon.
Miss Virginia (Netflix)
In one of her first lead roles, Uzo Aduba is fantastic in the movie, Miss Virginia. In this drama film, we follow the story of an inner-city mother, who is living the classic struggle of trying to keep a roof over her and her son's head. She sacrifices everything to try and give her son a good education, despite many of those sacrifices having a negative effect on her.
While I feel like Uzo Aduba has had some amazing roles in the past, I've always felt that she's stood out the most playing characters like this. It's such a simple story, about how all a mother wants is for her child to succeed, but life is throwing her obstacles constantly. It's a classic tale of perseverance, and what you can do if you just try hard enough to give the life you want to someone else, and Uzo Aduba does it fantastically. To be sure, it's one of the best movies on Netflix, but you're just going to have to watch to see.
Stream Miss Virginia on Netflix.
Candy Jar (Netflix)
Moving on to a great Netflix original film, we take a look at Candy Jar. In this romantic comedy, the premise is simple - two high schoolers are trying to find a route into their dream schools, however, they are both dueling debate champions and now must find their own ways to shine.
I know, the premise doesn't really sound like a typical romantic comedy, but let me tell you this film is actually super funny, despite it revolving around two students just trying to succeed and get into their dream colleges. The chemistry between the lead actors of Sam Gayle and Jacob Latimore is fantastic, and Uzo Aduba works well as Bennett's mother, showing off her comedy chops in this funny film. Comedy is something Uzo Aduba has always done well, so it's not a surprise she did great in this role. Netflix has been rocking it with romantic comedies lately.
Steven Universe: The Movie (HBO Max)
While being a fan of Steve Universe would definitely help understand this film better, there's no reason you can't enjoy a simple animated film as well. In Steven Universe: The Movie, based on the TV series, the story takes place two years after the series finale, following the Crystal Gems as they attempt to save the lives of everyone on earth from an insane Gem, who happens to have a history with Steve's mother.
Uzo Aduba voices Bismuth, the same character that she voiced in the series in a number of episodes, alongside the fantastic cast of the Steven Universe show behind her. The show itself was popular for a reason, with colorful and beautiful animation mixed in with some fantastic themes of self-love, acceptance, and becoming who you were meant to be. It was only fitting for the universe to end with a great movie. Seriously, you'll be wanting to watch the series for yourself after this film.
Stream Steven Universe: The Movie on HBO Max.
Rent Steven Universe: The Movie on Amazon.
Solos (Amazon Prime)
Okay, you want to talk about an all-star cast? Solos has that and so much more. In this original Amazon Prime series, Solos shows the meaning of life, and what it means to be human, showing that no matter what, we are all somehow connected to others, even strangers, in our shared experiences through life, even when we feel at our loneliest.
The series follows an anthology-style storyline, giving off a new character and story with each episode. The show truly tries to dive deep into what it means to be a human and to have all these shared experiences, and Uzo Aduba is truly amazing in it. In Solos, we really get to see her skills as a dramatic actor in her character, Sasha, who believes that her smart house is keeping her locked up inside.
Plus, Solos also has a phenomenal ensemble cast alongside Aduba. Academy-Award-winner Anne Hathaway has a role, as well as The Falcon and the Winter Soldier's Anthony Mackie, and even the iconic Morgan Freeman – it's truly a small show you should really check out. While there are some amazing movies on Amazon right now, maybe check out a smaller show – especially one that features Uzo Aduba.
In Treatment Season 4 (HBO Max)
For those who don't know, In Treatment has been around for a long time. This famous HBO original starting off in 2008 follows the story of a psychotherapist named Paul Weston, who has a private practice in Baltimore. However, when he begins to question his own expertise as a therapist, he seeks out help from his former mentor and therapist, whom he has not seen for a decade.
The original show ran for three seasons, before HBO decided to bring it back again with Uzo Aduba in the main role now, finally continuing on with a Season 4. Her character, Dr. Brooke Taylor, continues on with the themes of the original seasons and adds a whole new depth to what it means to be a therapist in today's world.
In the new season as well, Uzo Aduba is joined by great castmates beside her, such as In The Height's Anthony Ramos, The Normal Hearts Benjamin Hickey and more, creating a wonderful new cast for this show's fourth season, despite taking a decade to release. It's a refreshing spin on the series, one that honors its original seasons but starts something new as well.
Stream In Treatment Season 4 on HBO Max.
Mrs. America (Hulu)
Moving onto another series – well, a miniseries this time around – we now look to Mrs. America, a historical drama that aired through FX on Hulu. In this series, we get to learn the details of the political movement to pass the Equal Rights Amendment and the backlash that it received from conservative activist Phyllis Schlafly in the 1970s.
Let me just say that this is one of the best miniseries out there right now that you can watch if you haven't. Mrs. America is a shining example of an amazing political series that not only entertains the viewer but educates them as well on certain points of history. Not only that, but the cast in this is freaking outstanding. Uzo Aduba portrays politician and educator Shirley Chisholm, who was the first black candidate ever for a major party's nomination for President of the United States – a very important part of American history.
But Uzo Aduba isn't the only shining star in Mrs. America. We have famous actors like Cate Blanchett taking on the role of Phyllis Schlafly, Rose Byrne portraying Gloria Steinem, Elizabeth Banks as Jill Ruckelshaus – the list just goes on and on. Watch this show!
Beats (Netflix)
With a title like Beats, you know this movie is about to have some awesome music, and it most certainly does. In Beats, we follow the story of a young teenage music prodigy, who ends up forming an unlikely friendship with a struggling producer, who decide to work together to somehow get away from the demons of their past, and break into the music scene so they can both receive what they have been looking for – musical success.
The story itself is great, and really stands out among the rest when it comes to portraying someone trying to break out into the music world. What really makes this movie stand out above the rest is not only the great acting talent from Uzo Aduba, portraying Carla Monroe, the mother of August Monroe but the amazing and fun music that comes along with it. It's a powerful and moving story of what can happen when you lose sight of what's in front of you, and how somehow, you'll always find your way back.
Orange Is The New Black (Netflix)
It's why you're here, isn't it? Orange is the New Black is the story of Piper Kerman, and the series follows what her life was like in a minimum-security federal prison to serve her sentence.
This series was a huge hit for Netflix, and especially for Uzo Aduba. Her portrayal of Suzanne "Crazy Eyes" Warren was critically acclaimed and earned her many awards and acclaim. But besides Crazy Eyes, the cast in Orange is the New Black is what drives the show, creating these wacky and wonderful storylines that will have you laughing and tilting your head in shock and awe.
From Red's history and background to Nicky's addiction to Daya's love story – there are so many moments in this show that truly make it outstanding, which is why if you haven't seen it yet on Netflix, go watch it. Trust me, you won't regret it. With seven seasons, it's one of Netflix's best.
Stream Orange is the New Black on Netflix.
Rent Orange Is the New Black on Amazon.
Which one of these shows are you going to watch next? I think it's time for an Orange is the New Black rewatch for me. I can't get enough of Crazy Eyes. But maybe I'll check out Mrs. America next, or Solos – but even if I can't decide, at least I know there are some awesome options out there for fans of Uzo Aduba.
Your Daily Blend of Entertainment News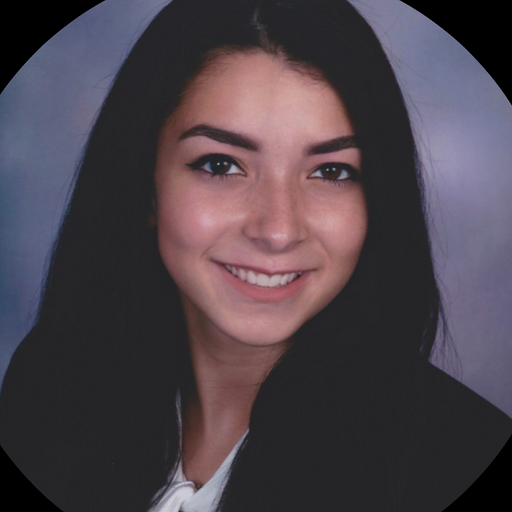 Big nerd and lover of Game of Thrones/A Song of Ice and Fire. Will forever hate season eight. Superhero and horror geek. And please don't debate me on The Last of Us 2, it was amazing!