11 Anne Hathaway Movies Available Streaming Right Now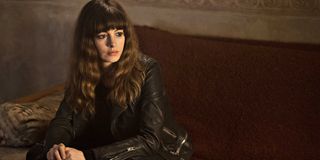 CinemaBlend participates in affiliate programs with various companies. We may earn a commission when you click on or make purchases via links.
Anne Hathaway's career has included a very diverse portfolio of film and TV projects, including Les Misérables, The Princess Diaries, and The Devil Wears Prada. She has appeared in huge blockbuster movies, indie favorites, comedies, dramas, and everything in between. As her career advances, she makes even bolder acting choices and tackles even more complex projects. Fans of Hathaway's are lucky because there are a ton of her movies streaming right now.
She has plenty of movies on Netflix and she is even in some of the best Amazon Prime movies. Her fans have an abundance of Anne Hathaway movies streaming to watch, and even a few TV projects. Let's check out some of the best Anne Hathaway movies and TV shows streaming now.
Les Miserables (Netflix)
Les Misérables is the 2012 musical film based on the book and musical of the same name. Tom Hooper directed the film and it features an all-star cast which includes Russell Crowe, Hugh Jackman, Amanda Seyfried, Eddie Redmayne, and Anne Hathaway. It depicts the life and struggles of several characters in France during the early 19th century. Jean Valjean (Jackman) is the character at the center of most of the drama.
Hathaway won her first Academy Award for her role as Fantine. She's only in the movie for a short time but she gives one of Les Misérables' best performances, because it's emotionally impactful and memorable. Your heart breaks right along with Fantine as she sings "I Dreamed A Dream."
Stream Les Misérables on Netflix
Alice In Wonderland Films (Disney+)
Lewis Carroll's beloved classic gets a Tim Burton makeover in Alice in Wonderland.The film follows Alice (Mia Wasikowska) as she ends up in Wonderland, a world full of mad hatters, talking animals, and battling queens. The 2010 Alice in Wonderland was then followed up with a 2016 sequel called Through the Looking Glass, directed by James Bobin, and featured the return of the original main characters, including Wasikowska as Alice, Johnny Depp as the Mad Hatter, Helena Bonham Carter as the Red Queen, and Anne Hathaway as the White Queen.
The White Queen is the Red Queen's sister, so though she seems like the nice, happy, and sweet one, she definitely has some bite to her. Hathaway plays this colorful character well. She's fascinating to watch, and you're intrigued by her and not quite sure what to make of the White Queen.
Stream Alice in Wonderland on Disney+
Rent Alice in Wonderland on Amazon
The Devil Wears Prada (Amazon Prime)
In The Devil Wears Prada, Anne Hathaway plays Andy, an aspiring journalist. She moves to New York after college to pursue her dreams, and then she lands a job as an assistant to Miranda Priestly (Meryl Streep), the editor-in-chief at the fashion magazine Runway. Miranda is a monster to work for, often humiliating and emotionally abusing her employees. Andy begins to lose herself in order to please Miranda. Stanley Tucci and Emily Blunt also star in the film.
The Devil Wears Prada has very strong performances by the entire cast, but Streep and Hathaway especially stand out. Streep for her vicious Miranda character, and Hathaway for her innocent Andy who becomes more corrupt the longer she works for Miranda. The film is a good character study and showcases the sometimes damaging effects of the fashion industry and horrible bosses.
Stream The Devil Wears Prada on Amazon Prime
Rent The Devil Wears Prada on Amazon
Locked Down (HBO Max)
Locked Down is part heist movie and part pandemic comedy. The film follows Linda (Anne Hathaway) and Paxton (Chiwetel Ejiofor) as they break up but must continue to quarantine together due to the COVID-19 pandemic. Locked Down explores what led to their split, while also showing Linda's frustration with the way her job treats people, especially during a global crisis. Everything leads to Paxton and Linda working together to steal from a jewelry store connected to her company.
Locked Down definitely captures the general frustration of being quarantined, especially with someone you're on the brink of leaving. It also shows how time together, and an unfortunate situation, can bring people closer. Locked Down works because of Hathaway and Ejiofor's performances. They're both complicated people, which makes you like and dislike them at different points in the film.
The Princess Diaries Movies (Disney+)
The Princess Diaries was the film that made Anne Hathaway a household name. In it, she plays Mia Thermopolis, a teen girl who discovers that she's the Princess of Genovia. With the help of her grandmother, Queen Clarisse Renaldi (Julie Andrews), Mia learns how to be royalty. Garry Marshall directed The Princess Diaries and it's based on a book series of the same name.
The film is followed up with a 2004 sequel called The Princess Diaries 2: Royal Engagement.This film focuses on Mia's quest to find a husband. The Princess Diaries movies are beloved by many, and they would love to see The Princess Diaries 3 as one of the upcoming Anne Hathaway movies.
Stream The Princess Diaries on Disney+
Rent The Princess Diaries on Amazon Prime
The Witches (HBO Max)
The Witches is a 2020 adaptation of Roald Dahl's children's classic of the same name. Robert Zemeckis directed this adaptation. The Witches is about a young boy (Jahzir Kadeem Bruno) and his grandmother (Octavia Spencer) who face off against a coven of witches led by the Grand High Witch (Anne Hathaway).
The Witches' strongest part is Hathaway's performance. She's deliciously campy in this and over-the-top in the best way. Having read The Witches book, she does the best job in the film of translating her book character to the screen. Of course, Anjelica Huston killed her version of the Grand High Witch as well, but I think Hathaway did a great job of making it her own and giving this villain new life.
Modern Love (Amazon Prime)
Modern Love is Amazon Prime's anthology series based on the New York Times column of the same name. Each episode focuses on a different person or couple and their love life. Anne Hathaway plays Lexi in Season 1, Episode 3, "Take Me As I Am, Whoever I Am." It deals with Lexi's bipolar disorder and how that affects her life and dating life. Hathaway also appears in the Modern Love Season 1 finale, "The Race Grows Sweeter Near Its Final Lap."
Modern Love is an interesting series that explores the very human desire to be loved and give love. Anne Hathaway's episode is one of the more interesting ones because it deals with wanting love but having the huge barrier of a mental illness.
Stream Modern Love on Amazon Prime
Ocean's Eight (HBO Max)
Ocean's Eight is the fourth film in the Ocean's franchise. It acts as a spin-off and possible reboot of the franchise. Steven Soderbergh, who directed the original Ocean's trilogy, produced this one and Gary Ross directed it. It follows an all-female group of heist planners, led by Danny Ocean (George Clooney)'s sister, Debbie (Sandra Bullock). The Ocean's Eight ensemble includes Cate Blanchett, Mindy Kaling, Sarah Paulson, Awkwafina, and Anne Hathaway.
Hathaway plays Daphne Kluger. At first, she is someone the team plots against, but then she joins them in the heist. Ocean's Eight is a fun addition to the Ocean's films, and it's another movie that showcases why heist films are so darn entertaining.
Stream Ocean's Eight on HBO Max
Rent Ocean's Eight on Amazon Prime
Colossal (Hulu)
Colossal is a science fiction black comedy that's also a monster film. It stars Anne Hathaway and Jason Sudeikis. Dan Stevens, Austin Stowell, and Tim Blake Nelson also have supporting roles. Gloria (Hathaway) discovers that when she goes to a childhood park in her hometown, she creates a monster in Seoul. This is one of Hathaway's most unique projects. It's a highly original and entertaining film.
Colossal is made even better by the performances by Hathaway and Sudeikis. They're both really compelling characters for very different reasons. In general, Colossal is a great monster film, science fiction movie, and black comedy. It definitely doesn't get enough praise and discussion, so if you're a Anne Hathaway fan and never streamed this movie, it's time to watch Colossal.
Brokeback Mountain (Netflix)
Ang Lee directed Brokeback Mountain and it's a love story between two cowboys from 1963 to 1983. It stars Jake Gyllenhaal and Heath Ledger as Jack Twist and Ennis Del Mar. Michelle Williams and Anne Hathaway play their wives. This movie very much focuses on Jack and Ennis's love story, so Anne Hathaway and Michelle Williams' characters are secondary.
However, Williams and Hathaway are just as magnetic and captivating in Brokeback Mountain as Ledger and Gyllenhaal. These strong supporting female characters suffer alongside their husbands and aren't one-dimensional. Brokeback Mountain is worth watching for its strong performances and powerful love story that isn't often seen in mainstream media, especially during its 2005 release.
Stream Brokeback Mountain on Netflix
Rent Brokeback Mountain on Amazon Prime
Ella Enchanted (HBO Max)
Ella Enchanted is a romantic fantasy that follows young Ella (Anne Hathaway) as she's cursed with the gift of obedience. Several people, including her stepmother and sisters, use this against her. Ella goes on an adventure to find the fairy who gave her this gift to reverse it. She encounters danger and many mythical creatures on her journey, and she falls for Prince Char (Hugh Dancy).
Ella Enchanted is a fun fairy-tale, and action adventure. Anne Hathaway is charming and likable in a way that makes her a character you want to see win. Ella Enchanted is silly at times but that's half the fun of this family-friendly film.
Stream Ella Enchanted on HBO Max
Rent Ella Enchanted on Amazon Prime
These are just a few great Anne Hathaway movies available to stream. Here are a few other Anne Hathaway movies streaming that you can watch now: Serenity, Rachel Getting Married, The Hustle, and One Day.
Your Daily Blend of Entertainment News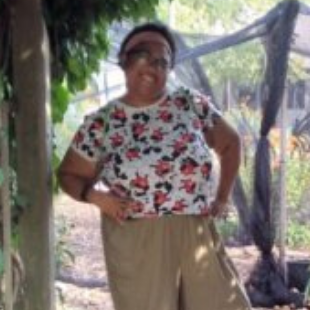 Spent most of my life in various parts of Illinois, including attending college in Evanston. I have been a life long lover of pop culture, especially television, turned that passion into writing about all things entertainment related. When I'm not writing about pop culture, I can be found channeling Gordon Ramsay by kicking people out the kitchen.