The Best Dylan O'Brien Movies And TV Shows And How To Watch Them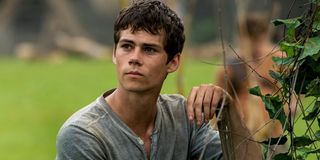 CinemaBlend participates in affiliate programs with various companies. We may earn a commission when you click on or make purchases via links.
When it comes to some of the hit teen shows of the 2010s, I can think of several. From the legacy that was Vampire Diaries to the post-apocalyptic drama The 100, creating several young stars that have gone on to do some amazing projects. However, one celebrity from these shows that always stood out to me was Dylan O'Brien, who was part of the main cast of Teen Wolf.
Ever since his appearance on the hit show, this young actor has gone on to do many amazing projects, either exploring his abilities as a dramatic actor or even stemming into comedy and voiceover roles. From the YA-post apocalypse world of The Maze Runner to wild comedies such as The Internship, these are some of Dylan O'Brien's best films so far, and where you can stream or rent them online.
Teen Wolf (2011-2017) (Hulu)
Arguably, this is what made Dylan O'Brien famous in the first place. In the popular MTV series, Teen Wolf follows the story of Scott McCall, a high school student who ends up becoming a werewolf when he is bitten the night before his first day of sophomore year. After that, his life changes forever.
O'Brien's character, Stiles Stilinski, became a fan favorite quickly for his great one-liners and his genuine heart of gold for his best friend, Scott. The role shot Dylan O'Brien up to stardom quickly with how well he performed as the character. Teen Wolf ran for six seasons and became one of the most popular MTV shows in recent years. If the supernatural is your thing, along with some great young actors rocking their roles, then Teen Wolf is the series for you to enjoy.
The Maze Runner Series (2014-2018) (Amazon Rental)
Years ago, it seemed the world was saturated with young adult apocalypse dramas, most likely due to the popularity of The Hunger Games. DylanO'Brien's entry into that genre was through The Maze Runner, the film series based on novels of the same name. In this popular series, the story follows a teenager, who randomly wakes up in the middle of a gigantic maze with no idea how he got there and no memory of his past. Together, with a community of boys within the maze, they continuously try to find their way out.
The first film became so popular that it spawned two sequels and really showed off that Dylan O'Brien can rock it in an amazing movie saga. The trilogy has always become one of my favorites within the genre of a post-apocalyptic world, and O'Brien's amazing chemistry and charm keeps it on my list every time I view it.
Rent The Maze Runner series on Amazon.
Deepwater Horizon (2016) (Amazon Rental)
We've seen Dylan O'Brien so far in a supernatural role, as well as a post-apocalypse role – what if he was in a disaster film? That's what O'Brien did when he took on a role in the movie Deepwater Horizon. Based on true events, this movie captures the story of the Deepwater Horizon oil drilling rig disaster in the Gulf of Mexico and the people that were working there during the time.
The movie itself is a great way of showing off Dylan O'Brien's incredible acting skills as a dramatic actor. While we do get to learn an interesting story about a real-life event, we also get amazing performances from not only O'Brien but from his fantastic set of co-stars as well, such as Mark Wahlberg, Gina Rodriguez, Kurt Russell, and so many others.
Rent Deepwater Horizon on Amazon.
The Internship (2013) (AMC+)
In one of his earlier film roles (pre-The Maze Runner), Dylan O'Brien decided to tackle comedy among his seemingly never-ending list of genres he can do. In The Internship, starring Owen Wilson and Vince Vaughn tells the story of two recently laid-off salesmen who decide to compete with much younger and much higher-skilled applicants for a spot at the legendary tech company, Google.
Let me say that this film is hysterical. The chemistry between Vaughn and Wilson is second-to-none and works so well, but even the addition of all the younger applicants is amazing too, including O'Brien's character, Stuart Twombly. Each of the cast members bounces well off of each other and creates some truly awesome laughs that you'll find yourself chuckling about a couple of hours later. For comedy as an O'Brien fan, The Internship is the way to go.
Stream The Internship on AMC+ through Amazon.
Rent The Internship on Amazon.
American Assassin (2017) (Netflix)
Moving back over to the action thrillers that Dylan O'Brien seems to thrive on, we take a look at American Assassin. In this film based on the Vince Flynn novel of the same name, O'Brien stars as Mitch Rapp, a young CIA black ops recruit who teams up with a Cold War veteran, played by Michael Keaton, to try and stop the detonation of a nuclear weapon.
Already, that sounds like a great pairing - one of the most recognizable names in acting in my opinion, alongside a fresh face that's up and coming, like Dylan O'Brien. If I'm being honest, it's everything you would expect in an action film, with plenty of fights, gunshots, and stunts all around. It's not one of the absolute best films on Netflix, but it's still worth checking out. While I'm more of a fan of our next pick on the list, American Assassin will fill the craving for any action fan out there, especially if you're interested in Dylan O'Brien's work.
Stream American Assassin on Netflix.
Rent American Assassin on Amazon.
Love And Monsters (2020) (EPIX Now)
2020 was the year that felt like no movies were ever going to come out due to the COVID-19 pandemic. However, towards the end of the year, we got this gem of a film, starring Dylan O'Brien. In Love and Monsters, we live in a world where monsters populate above the ground, and Joel is one of the many that lives underground. When he gets in touch with his high school girlfriend, he decides to brave the monsters out there to try and get to her, despite all the risks.
While the film was going to release on Paramount+, the studio decided to release it in theaters as well as video-on-demand in October 2020. Not only is the CGI fantastic with all the monsters, but it's genuinely a lot of fun. Dylan O'Brien brings that star quality you would expect of him as the leading man, alongside that brilliant charisma that seems to just roll off of him. Plus, you get to see him take down some amazing monsters – who wouldn't want to witness that? And if you've seen the movie, check out our breakdown of the Love and Monsters ending.
Stream Love and Monsters on EPIX Now.
Rent Love and Monsters on Amazon.
Amazing Stories (2020) (Apple TV+)
Moving back into the TV realm, we take a look at a limited series that Dylan O'Brien had the opportunity to guest star in, Amazing Stories. In this Apple TV+ original, which was executive produced by Academy-Award winner Steven Spielberg, we get a reimagining of the original anthology series based on the same name – also created by Steven Spielberg. The premise gives viewers an inside look into wonderful stories through the eyes of Hollywood's best writers, directors, and filmmakers.
There are so many reasons to watch this short miniseries. While Dylan O'Brien stars in the very first episode, there are several stories that come after that feature some incredible talent as well, like Victoria Pedretti from The Haunting of Hill House and The Haunting of Bly Manor. Not only that but there are several genres that are explored, from science-fiction to fantasy to drama, there's something for everyone. And John Williams composed the theme music. How can you not be interested in a line-up like that?
Stream Amazing Stories on Apple TV+.
Bumblebee (2018) (Amazon Rental)
Coming up last on our list, but certainly not least, we take a look at one of the most recent additions to the Transformers saga, and that is the story of Bumblebee. In this film, we get the origin story of one of the Transformer's most famous characters, Bumblebee, and the unlikely friendship that he forms with Charlie Watson, a young teenage girl.
The film was praised as being one of the best Transformers films in the series, from the wonderful 1980s setting to the chemistry between Hailee Steinfeld's character and Bumblebee in general played by O'Brien. Dylan O'Brien hadn't done much voice-acting prior to this role, so it's exciting to see him step into something so different from his normal realm of work and doing it excellently. I for one hope there will be a Bumblebee 2 just so I can see this wonderful duo work together once more.
Writing about all of this makes me want to look at all the new 2021 movies that are coming out just to see if Dylan O'Brian will be in any of them. Either way, for fans of the actor, I hope you found a new movie or show to obsess over – and hopefully, we'll be seeing more from him very soon.
Your Daily Blend of Entertainment News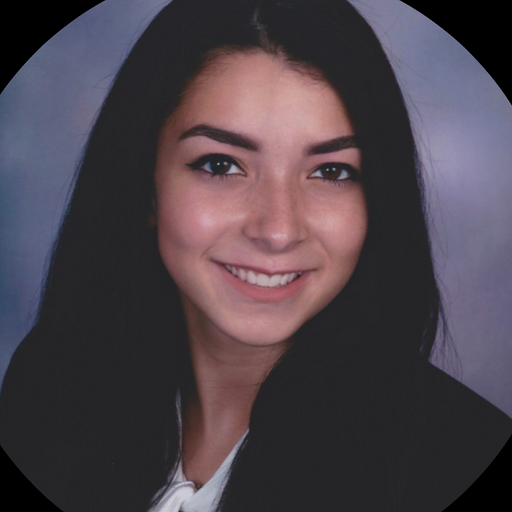 Big nerd and lover of Game of Thrones/A Song of Ice and Fire. Will forever hate season eight. Superhero and horror geek. And please don't debate me on The Last of Us 2, it was amazing!