Upcoming Hailee Steinfeld Movies And TV: What's Ahead For The Dickinson Star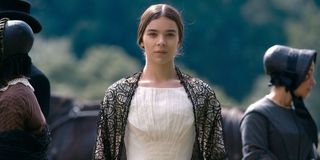 CinemaBlend participates in affiliate programs with various companies. We may earn a commission when you click on or make purchases via links.
Since breaking out with her Academy Award-nominated performance in 2010's True Grit, Hailee Steinfeld has transitioned from one of the best child actors to one of Hollywood's rising stars, leading movies like The Edge of Seventeen (which netted her a Golden Globe nomination) and shows like Dickinson. With a proven track record in coming-of-age stories and big-budget action spectacles, it is easy to see that this is just the beginning for the multi-talented Steinfeld. So, what's next?
The list of upcoming Hailee Steinfeld movies and TV shows is one that includes a return to the Apple TV+ series Dickinson, a lead role in one of the most anticipated Marvel TV shows, Hawkeye, and a second appearance in another Marvel universe with Spider-Man: Into the Spider-Verse 2. Below is a quick rundown of each of those promising titles and just when you might get to see them in a theater or on a streaming service near you.
Hawkeye (TV Series) - 2021 (Post-Production)
Following in the footsteps of WandaVision, The Falcon and the Winter Soldier, and Loki, the upcoming Marvel TV series Hawkeye will follow Clint Barton (Jeremy Renner) as he trains his new protege Kate Bishop (Hailee Steinfeld) and usher in a new era for the Marvel Cinematic Universe and Phase 4 goes into overdrive. The new Disney+ series, which will debut on the streaming service at some point by the end of 2021, will show how Barton is adjusting in a world in need of new heroes following the departures of Tony Stark and Steve Rogers as well as shed light on his emotionally damaged alter-ego, Ronin, came to be prior to the events of Avengers: Endgame, according to CBR.
Hailee Steinfeld, who was announced to be taking on the role of the Avenger's successor in September 2019, has said she is "so excited" to be playing the badass comic book character Kate Bishop and to be a part of the MCU as a whole. Also joining the shared universe is Vera Farmiga as Kate's mom Eleanor Bishop, Fra Fee as Kazi, Tony Dalton as Clint Barton's former mentor Jack Duquesne, and several others including Florence Pugh who will be reprising her role as Yelena Belova from Black Widow.
Production on Hawkeye got underway in New York City back in December 2020, per Polygon, with shooting taking place at various locations before wrapping in April 2021, according to EW. It has yet to be revealed just how many episodes will make up Hawkeye, but if we go off previous Marvel shows on Disney+, we can expect to see anywhere from six to eight chapters.
Spider-Man: Into The Spider-Verse 2 - October 7, 2022 (In Production)
No surprise here, but a sequel to Spider-Man: Into the Spider-Verse has been in the works since the highly successful and unique superhero movie was released back in late 2018, when it was revealed the follow-up would continue to focus on the budding romance between Miles Morales (Shameik Moore) and Gwen Stacy (Hailee Steinfeld). And while it has yet been revealed if any of the other versions of Spider-Man will return for a second tour of the friendly neighborhood in the animated feature from Joaquim Dos Santos, Kemp Powers, and Justin K. Thompson, Issa Rae has joined the sequel to take on the role of Jessica Drew, aka Spider-Woman. Likewise, the big baddie has yet to be revealed at this time, but there is speculation Dr. Jonathan Ohn, aka The Spot, will be giving the various Spider-Men (and Spider-Women) a tough time.
After months of planning and character designs, production on Spider-Man: Into the Spider-Verse 2 (working title) finally got underway in June 2020, when one of animators tweeted out that it was the "first day on the job." Christopher Miller, of Lord Miller Productions, tweeted in July 2020 that the new visuals for the upcoming Spider-Verse sequel made the first movie "look quaint."
Spider-Man: Into the Spider-Verse 2 is currently scheduled to open in theaters October 7, 2022. The film will eventually find its way to Netflix following its theatrical and home releases, as part of the massive multi-year licensing deal the streamer made with Sony Pictures in April 2021.
Dickinson Season 3 (TV Series) - TBD (In Production)
Since its arrival in late 2019, the Apple TV+ original historical comedy Dickinson has been led by Hailee Steinfeld's portrayal of the 19th Century poet Emily Dickinson. Told through the point of view of the budding writer, the series offers a feminist take on the era in which the reclusive writer lived, and shows the struggles she faced in order to find a place for herself both in society and the literary world.
After becoming one of the more popular shows on the Apple TV+, Dickinson was picked up for a second season (which premiered in January 2021), with a third season currently in production. During a February 2021 conversation with THR, showrunner Alena Smith revealed Dickinson Season 3 will be set during the Civil War and will explore how the conflict impacted the poet's writing and her outlook on life. A release date has not yet been revealed.
Stream DIckinson Seasons 1 and 2 on AppleTV+.
Recently Released Hailee Steinfeld Movies And TV
While we all wait for those upcoming Hailee Steinfeld movies and TV shows to come out, now is the perfect time to take a step back and look some of the rising star's performances from the past few years and where you can watch them. From her cameo in Charlie's Angels to her leading role in Bumblebee, here's everything you need to know…
Stream Charlie's Angels on Starz.
Stream Dickinson Seasons 1 and 2 on AppleTV+.
Stream Between Two Ferns: The Movie on Netflix.
There is still some time before we'll see Hailee Steinfeld take up the role of Gwen Stacy in the Spider-Man: Into the Spider-Verse sequel, but there are still plenty of 2021 movies (including another Spider-Man movie) to hold us over in the meantime.
Your Daily Blend of Entertainment News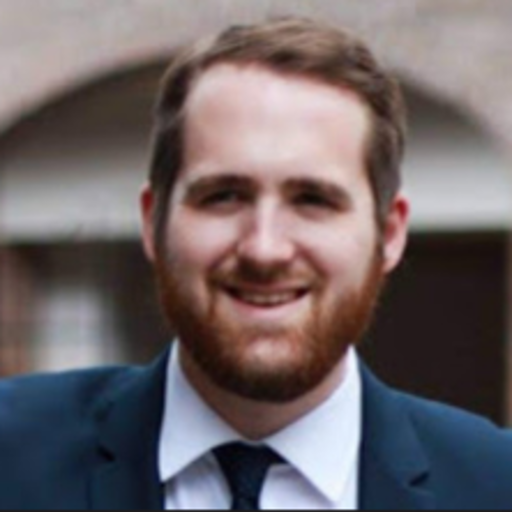 Philip grew up in Louisiana (not New Orleans) before moving to St. Louis after graduating from Louisiana State University-Shreveport. When he's not writing about movies or television, Philip can be found being chased by his three kids, telling his dogs to stop barking at the mailman, or yelling about professional wrestling to his wife. If the stars properly align, he will talk about For Love Of The Game being the best baseball movie of all time.