Fear Street: 8 Classic Horror Movie References From The Netflix Trilogy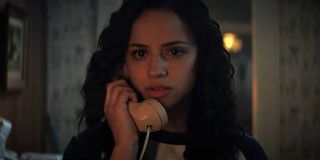 CinemaBlend participates in affiliate programs with various companies. We may earn a commission when you click on or make purchases via links.
I have decided that the Fear Street movies are the second best horror trilogy I have seen personally (after the Evil Dead films) because I think they have achieved a rare trifecta in the genre. The three-part, three-week Netflix exclusive event from writer and director Leigh Janiak succeeds as a counterpart to R.L. Stine's popular book series of the name, as a clever and fun combination of supernatural spooks with the slasher gore, and (most importantly) as a loving tribute to some of the best horror movies of all time. There are countless Easter Eggs throughout each movie that have sent gore-hounds everywhere on a satisfying nostalgia trip and we have hand picked eight of our favorites, starting with its exciting introduction.
Spoilers from the Fear Street movies ahead!
Maya Hawke's Cold Open Is Straight Out Of Scream (1994)
The title alone was enough of a clue that Fear Street Part One: 1994 would be a love letter to that era of the genre, and what better way to open your film than an homage to the movie that brought the slasher back into mainstream that decade? Maya Hawke of the Stranger Things cast is easily the biggest star of the movie but her first scene, in which she plays a bookstore clerk stalked and killed at Shadyside Mall by her possessed friend in a skull mask (David W. Thompson), is also her last. Drew Barrymore was a two-time Golden Globe-nominated A-lister when she received the same fate in the opening moments of Scream - a brilliant 1996 deconstruction of the slashers that preceded it directed by horror master Wes Craven.
Sarah Fier Inspires A Freddy Krueger-esque Nursery Rhyme (1994)
Speaking of the late Wes Craven, the film that made him a household name, A Nightmare on Elm Street, also receives some love in Fear Street Part One: 1994 through a subtle reference that also provides some necessary exposition. Freddy Krueger - the horribly disfigured boogeyman at the center of the 1984 supernatural slasher and its sequels played by Robert Englund - inspires a haunting nursery rhyme warning listeners of his deadly visits in your dreams. Sarah Fier, believed to be the witch who put a curse on Shadyside at the moment of her hanging centuries earlier, is also the inspiration for a grim poem that Deena Johnson (Kiana Madeira) finds spray-painted on her high school's bathroom stalls.
Deena Almost Pulls An "I Know What You Did Last Summer" Causing Sam's Car Crash (1994)
Deena's high school in Shadyside has a longstanding rivalry with Sunnyvale, which comes to a violent head when Peter's (Jeremy Ford) prank against a bus full of Shadysiders backfires when Deena recklessly retaliates, causing a car crash. The accident could be interpreted as another subtle Easter Egg in Fear Street Part One: 1994, this time referencing 1997's I Know What You Did Last Summer - also a bloody YA novel adaptation about four high school graduates who believe the stranger they killed in a hit-and-run may actually be alive and out for revenge. Thankfully, no one dies in this accident, but it does put Deena's ex Samantha Fraser (Olivia Scott Welch) in the hospital and sets the horrifying events that follow in motion.
Simon Cites Poltergeist For A Solution To Sarah Fier's Curse (1994)
Slashers are not the only horror subgenre referenced in Fear Street Part One: 1994, which also cites the haunted house flick Poltergeist as an inspiration by name. When the gang revisits the site of the crash to figure out why Sarah Fier's supposed killer minions are after them, Simon Kalivoda (Fred Hechinger) suggests "undisturbing" her grave could save them, much like the family in the 1982 Steven Spielberg-produced chiller wishes they could have done after learning their house was built on top of a former cemetery site. Near the Fear Street Part Two: 1978 ending, it is believed that reuniting Sarah's misplaced hand with her remains would really break the curse, but even then, as we learn in the final installment, that would not do much good either… but more on that later.
Kate's Death Is Like Intruder's Bandsaw Kill Cranked To 11 (1994)
The Fear Street movies are not without their deep cuts (literally and figuratively) with arguably the most memorable death scene in the entire trilogy seemingly paying tribute to the most memorable death scene in one particularly underrated '80s slasher. An unlucky employee of the grocery store setting in 1989's Intruder (starring Sam Raimi and Bruce Campbell of Evil Dead fame) meets a grisly end when his head is cut in half by a bandsaw in the stock room, but I would say that the murder of Kate Schmidt (Julia Rehwald) in the moments leading up to the Fear Street Part One: 1994 ending outdoes that crazy kill exponentially. The Skullmask Killer pushes her through a bread slicer in the bakery department that splits her head at least 10 ways, simultaneously tugging at your heart strings and satisfying viewers' horror-loving hearts.
Ziggy Pulls A "Carrie" On Bullies And Sheriff Goode (1978, 1666)
The non-literal "heart" at of Fear Street Part Two: 1978 is Ziggy Berman (Sadie Sink) and her struggles to get along with her sister (Emily Rudd), as well as as Camp Nightwing bullies who burn her at the tree where Sarah Fier was hanged. Her initial plan to retaliate is cover Sheila (Chiara Aurelia) with a bucket of red paint in place of pig blood, which young Nick Goode (Ted Sutherland) recognizes from Carrie before recommending a bucket of live bugs instead. This is a direct reference to the 1976 film inspired by the Stephen King novel foreshadows a crucial moment in Fear Street Part Three: 1666 when adult Ziggy (Gillian Jacobs) uses Sheriff Goode's (Ashley Zukerman) idea against him with Deena's blood so he will become a target of the possessed minions his family helped create.
Nightwing Killer's Burlap Sack Mask Resembles Early Jason Voorhees (1978)
Probably my favorite of those murderous minions is axe-wielding the Nightwing Killer, who we first meet in Fear Street Part One: 1994 before learning in Fear Street Part Two: 1978 that he used to be the kindhearted Tommy Slater (McCabe Slye) until young Nick Goode chose his soul for the next offering. We also learn in the second chapter that he wears a burlap sack on his head because Ziggy tried to suffocate him with it, not realizing he was already undead - even though the outfit was already a clear Friday the 13th reference. Fans of the never-ending slasher franchise will recall that, before the machete-wielding Jason Voorhees received his signature hockey mask, he was rocking a burlap sack around Camp Crystal Lake in Friday the 13th Part 2.
Shadyside Killers' Duel Invokes Major Freddy Vs. Jason Vibes (1666)
Jason Voorhees once engaged in a brutal, over-the-top face-off with another legendary horror movie antagonist, the aforementioned Freddy Krueger, in the 2003 guilty pleasure slasher crossover Freddy vs. Jason, which I could not help but feel reminded of during the final chapter of this trilogy. In the 1994-set second half of Fear Street Part Three: 1666, adult Ziggy, Josh (Benjamin Flores, Jr.), and Martin (Darrell Britt-Gibson) spray four of the Shadyside Killers (including the Nightwing and Skull Mask) with blood-filled super soakers, turning them away from their living prey and onto each other. This epic duel between some very frightening slashers was a bit too brief, but still qualifies as one of the most exciting moments in the trilogy.
In addition to the awesome references above, what really make the Fear Street trilogy one of the genre's greatest surprises in recent memory is the fun, subversive, character-driven story at the center. Any upcoming horror movies we have on the horizon best step it up to top a series this scary, this exciting, and this satisfying.
Your Daily Blend of Entertainment News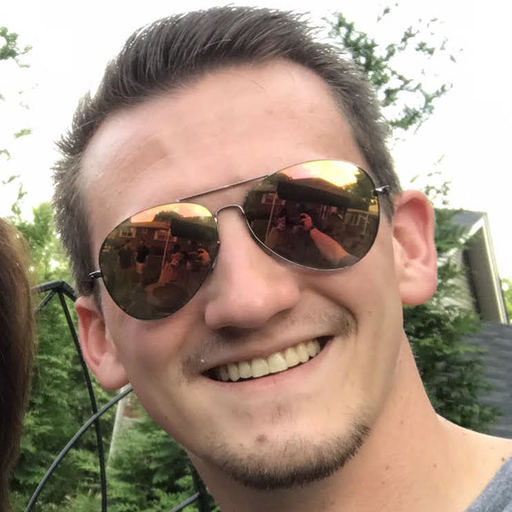 Jason has been writing since he was able to pick up a washable marker, with which he wrote his debut illustrated children's story, later transitioning to a short-lived comic book series and (very) amateur filmmaking before finally settling on pursuing a career in writing about movies in lieu of making them. Look for his name in almost any article about Batman.