George And Amal Clooney Have Finally Welcomed Their Twins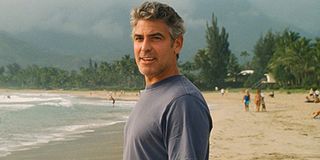 Congratulations are in order for Amal Clooney and her movie star husband, George Clooney, who have welcomed their twins. The occasion marks the first leap into parenthood for both 39-year-old Amal Clooney and her 56-year-old spouse. A representative for the Clooneys gave an amusing statement to mark the joyful moment and said,
How exciting! The babies' names are adorable, and it is heartening to know everyone is happy and healthy. The statement, which the representative shared with E! News, is a hilarious one, but the teasing words about George Clooney seemed to correspond with what actor Matt Damon said earlier this year about the kind of father he thinks the Money Monster actor might make. Like the representative, Damon also teased that George Clooney would "be a mess" but Amal Clooney would take care of everything--as if we had any doubt; after all, she is a successful barrister of international law and an advocate for human rights. (She gets things done.)
Speaking of Amal Clooney's work, her boss shared kind words for the Clooneys. He told People,
Amal Clooney and George Clooney married in 2014. News that the Clooneys were expecting broke in February, and afterward, George Clooney's mother Nina Clooney revealed there would be a boy and a girl. George Clooney also dished about his excitement on the French television show Rencontres de Cinema, where the actor indicated he had at first felt nervous about the age he would be at the time of his children's birth, but he was feeling better about it. He also talked about embracing the moment and knowing the expansion of the family would be an adventure.
While the little ones were getting ready for the grand arrival, Amal Clooney continued to work and attend important events, such as The Fight against Impunity for Atrocities: Bringing Da'esh to Justice, an event at the United Nations headquarters. The attorney also joined George Clooney at red carpet events. Last month she hosted a birthday party for her famous husband in London, where the growing family most likely will continue to live.
Then all eyes turned to Amal Clooney as the birth drew near. In fact, George Clooney decided not to go to Armenia to attend Aurora Price for Awakening Humanity on May 28 despite the fact he was up for a humanitarian award at the event. In a prerecorded acceptance speech, George Clooney joked,
The news of the birth of Ella Clooney and Alexander Clooney is delightful. It will be fun to see the Amal Clooney and George Clooney ease into their new roles as mom and dad.
Your Daily Blend of Entertainment News