Ryan Phillippe Has Been Hospitalized With Severe Leg Injury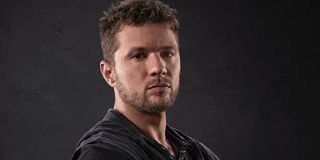 Ouch! Ryan Phillippe needed emergency medical attention when he broke his right leg on Sunday, July 16. After the medics bandaged up Phillippe and put on an external fixator, the 42-year-old actor took to social media to fill in his fans and followers on the news of the accident. In a picture, Phillippe gave a thumbs-up and a wink from his hospital bed, and in the caption spot, he assured everybody he would eventually be all right. He expressed thanks to everyone who messaged him with concern. Check out the picture here:
Yikes! That looks painful. Ryan Phillippe shared the image with his 352,000 followers on Instagram, and he received an abundance of sympathies from fans wishing him a speedy recovery. While some people sent kind thoughts and prayers, others encouraged Phillippe to relax and remember he is only human after all.
On social media, Ryan Phillippe also explained some of what happened to his leg. He clarified the accident did not occur while he was filming action stunts for his USA Network television show, Shooter. Instead, Phillippe said he was "the victim of a freak accident during a family outing" that transpired over the weekend.
The actor explained he broke his leg and needed medical treatment at the hospital. He indicated he would make a full recovery, and he would be back in action soon. However, for the time being, Ryan Phillippe is stuck in bed as his leg heals from whatever happened during the family outing.
Furthermore, Ryan Phillippe expressed gratitude to the paramedics and first responders, which made it sound like the accident was a pretty horrific one. The actor promised to give updates, so we have to stay tuned to see if he provides a full description of what happened when he broke his leg over the weekend.
One of Ryan Phillippe's Twitter followers noted how coincidental it was that the actor, who safely films stunts for TV, managed to break his leg during his free time. The message must have given Phillippe a chuckle because he retweeted the post.
Ryan Phillippe also indicated he is not happy to be bound to his bed, so he might host a live-tweeting session of the premiere of the new season of Shooter, which airs on Tuesday, July 18. Phillippe said that, because he is laid up, he plans to pass the time by answering questions from fans during the session. So, if you love the show, check out Phillippe's Twitter page to send him questions about the show.
It is a good thing Ryan Phillippe has already filmed plenty of episodes of Shooter in addition to his new movie, Wish Upon, which is in theaters now. He might not be available for other projects for a while unless a director out there is, perhaps, getting ready to remake Alfred Hitchcock's Rear Window. Here's hoping Phillippe gets plenty of rest and makes a full recovery.
Your Daily Blend of Entertainment News
Thank you for signing up to CinemaBlend. You will receive a verification email shortly.
There was a problem. Please refresh the page and try again.