Justin Bieber Just Poured His Heart Out After Cancelling His Tour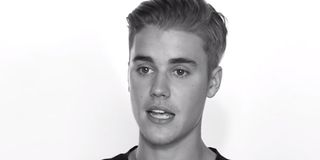 Justin Bieber angered many fans by prematurely ending his Purpose World Tour. Now the 23-year-old pop singer has explained why he dropped out three months early. Thanks to technology, Bieber was able to jot down his thoughts and immediately share them with his fans. Based on the stream-of-consciousness rant, it appears Bieber's new purpose in life is to grow up. He wrote,
The tour was a monster with 150 shows and profits of $163.3 million in 2016 and $93.2 million in 2017. But the 18 months on the road took a toll on Justin Bieber. Soon, controversial reports surfaced. For example, there were stories about panic attacks on stage. There were headlines about Bieber punching a fan in Spain. He got caught in an Argentinian legal scandal. Somebody threw a water bottle at him when he didn't know the lyrics to "Despacito."
And the drama didn't end there. After canceling the tour, Justin Bieber got banned from China. Days later, he accidentally drove over a paparazzo. So, it is no wonder Bieber is feeling rundown and emotional. Bieber continued explaining why he canceled the tour and clarified that he wants to work on his mental, physical, and spiritual fitness to carry on as an artist. He wrote,
The Instagram rant underscored what Justin Bieber previously said in his off-the-cuff apology to fans who saw the tour cancellation as a betrayal. Furthermore, it touched on issues his manager, Scooter Braun, had written about in a statement. Braun had indicated Bieber's well-being was more important than the final tour dates.
At the end of the rant, the "Sorry" singer acknowledged the poor phrasing in his letter but said the explanation came from the heart. Some people gave him a hard time for posting without proofreading, but others praised him for the message's overall sentiment. Hopefully, the next course of action for him involves much-needed R&R, more philanthropic moments to fill his heart, and maybe an English class or two to help him brush up on standard grammar.
Your Daily Blend of Entertainment News
Your Daily Blend of Entertainment News
Thank you for signing up to CinemaBlend. You will receive a verification email shortly.
There was a problem. Please refresh the page and try again.