How Much Rebel Wilson Made After Winning The Lawsuit About Her Age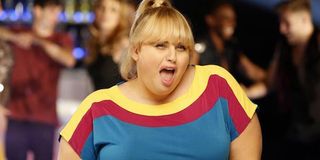 Rebel Wilson has come out on top in her defamation case against a media company whose magazines published damaging reports about her credibility. The 37-year-old actress recently went head-to-head in court against Bauer Media, which owns Woman's Day, Australian Women's Weekly, NW and OK. After reviewing the evidence, Justice John Dixon awarded Wilson $3.66 million, a sum four times higher than the previous record for a defamation suit in Australia. Dixon later spoke about the huge payout and why, in his opinion, it needed to be a landmark win for Wilson. He said,
Rebel Wilson went after the company when its magazines published eight articles with claims the Pitch Perfect actress lied about her age, childhood, name, and place of birth. The magazines cited "a source," somebody Wilson supposedly knew in grade school. The anonymous person said Wilson was seven years older than she claimed. At first, Wilson scoffed at the accusations and tweeted,
However, People said Rebel Wilson changed her tune when, according to her, the articles gained enough traction to cost her work. Wilson treated the defamation suit seriously and attended the whole of the trial, which lasted three weeks. Afterward, Wilson tweeted a lengthy statement. She wrote,
Rebel Wilson also said Judge John Dixon recognized the fraudulence of Bauer Media's "source" and the fact the company "traded recklessly" on Wilson's reputation to increase its sales. The comedic actress expressed gratitude for the monumental win but added that, really, the case was never about the monumental monetary windfall she earned after the lawsuit was decided in her favor. She said she plans to give money to some "great Australian charities" and to support the film industry in her home country of Australia.
After Bauer Media's magazines published the claims about Rebel Wilson, the How to Be Single actress explained the scandal from her perspective. Wilson said she doesn't have skeletons in her closet, which makes it a challenge for tabloids to publish negative reports about her. Wilson admitted she "kind of just stopped saying" her age when she moved to Hollywood, so perhaps that is why it became something the press could target. Still, she mentioned she always shows her passport, which has her age on it, whenever she participates in a job in the United States. She said,
Furthermore, Rebel Wilson explained the fuss about her name and said that as a kid she went by her middle name, Melanie, and her dad's surname. She also joked that the name Rebel would have been a tough one to go by at a Christian girl's school. In other words, the entire situation had explanations, and it is hard to trust the word of "a source." All in all, it looks like she is hoping to end this chapter of her life on a high note.
Your Daily Blend of Entertainment News