Watch Blake Shelton Read Mean Tweets After Being Named Sexiest Man Alive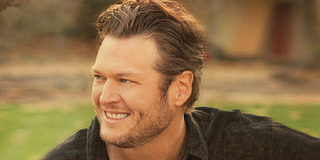 Many social media users recently came out of the woodwork to discuss People's decision to crown country music singer Blake Shelton the Sexiest Men Alive. A lot of comments came from critics who objected, though many fans of the 41-year-old The Voice coach also weighed in with support. Shelton seems to be laughing off the matter. He even recorded and tweeted a homemade take on Jimmy Kimmel's Mean Tweets segment. In the video, Shelton read a collection of the best of the worst tweets out there. Take a look:
Blake Shelton shared the amusing reading with his 20.5 million followers on Twitter, where he and the magazine faced criticism days ago. Shelton might be right saying the best mean tweet was the last one about how the outrage over the decision united the world.
When reports first introduced Blake Shelton as the SMA for this year, many people expressed disappointment based on what they perceived to be Shelton's lack of physical appeal. The tipping point for these critics was not always clear. Perhaps it was Shelton's unusual tattoo. Or maybe it was the corresponding article in which Shelton confessed he usually chooses gas-station-style junk food over moderate exercise and healthy dietary choices. Whatever the reason, some people did not find Shelton superficially sexy in the least.
Digging deeper were people who cited Blake Shelton's history of making controversial statements on social media as the factor making him unattractive to them. About a year ago, people went through Shelton's past social media posts and unearthed a slew of posts and tweets bordering on homophobic, racist, and sexist. Shelton apologized, but unfortunately for him, a screenshot lasts forever. Some of the critics bashing Shelton as the wrong choice for SMA pointed at those moments as easily unsexy times in Shelton's past and added screenshots to boot.
Regardless, Blake Shelton did receive support from his fans and his Hollywood colleagues. His pop icon girlfriend, Gwen Stefani, tweeted right away about how proud she felt. Hoda Kotb, who has mentioned her love of Shelton a time or two, also cheered him on with Twitter. Past SMA Hugh Jackman tweeted humorous yet supportive words. Even Tim McGraw gave his country-music pal some support while at the same time giving him a small elbow nudge, as many people had said the crown should have gone to McGraw over Shelton if the magazine wanted to choose a sexy country musician. However, the absolute best person to weigh in on the topic with a tweet was Patrick Stewart. The Star Trek and X-Men alum tweeted this gloriousness at Shelton, who quickly retweeted it:
No matter if you agree or disagree Blake Shelton is the Sexiest Man Alive, it is great he is keeping a cool attitude about the whole thing. But it will be interesting to see which direction the SMA feature goes next year now that tons of people have voiced their opinions about this The Voice coach.
Your Daily Blend of Entertainment News
Your Daily Blend of Entertainment News
Thank you for signing up to CinemaBlend. You will receive a verification email shortly.
There was a problem. Please refresh the page and try again.