Love Is Blind Season 4: 9 Thoughts I Had Watching The First 5 Episodes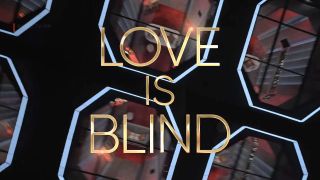 (Image credit: Netflix)
Well, well, well. It has not taken that long for dating show fans who have a Netflix subscription to be gifted with Love Is Blind Season 4. The show is known for delivering big moments throughout, including surprising romantic partnerships, solid reality show villains and shocking relationship drama, and it's already obvious that the fourth season is going to keep that train rolling.
While fans can't tell just yet whether or not the new season will be able to bring back the romance that viewers have wanted to see on the series, the first five episodes have certainly shown that these pod-filled proceedings will continue to give us all the juicy drama we're hoping for. While watching, I had several thoughts run through my mind, so let's see if we're on the same page with some of what's gone down so far!
I Feel Like I'm Watching The Same People From Past Seasons
Folks? The fatigue is really starting to set in for me with Love Is Blind. I was probably about halfway through the first episode when I said out loud to myself, "These are basically the same people we've always seen." Obviously, this is a whole new cast, but they're going to have to start showing us some variety to keep things interesting.
It's been a common complaint about dating shows, but can we please get a cast that's not chock-a-block with traditionally attractive people? Can we do a season of nothing but non-thin folks? What about a season of people who all emigrated to the U.S. as kids? What about 24 queer daters? Hell, at this point I'll even take a full cast of red-headed men and women. Just, please do something different next time. I can barely even remember these people's names anymore!
Tiffany And Brett Making Out At The Resort Is The Sexiest Thing I've Ever Seen On A Reality Show
This is a caveat to my first point, because I love Tiffany and Brett. Both are older (mid-thirties) and weren't shown getting into any major reality show-esque drama before their engagement or right after. And, added to that, when they finally got busy at the resort? Wheeeeew, child! HOT. STUFF. Granted, I don't watch a ton of dating shows, but these two may have even forgotten that they were being filmed. There was mounting, writhing, and lots of good butt grabbin'. I came very close to being shocked at how far they went on camera!
I Wonder If Other Viewers Think Irina And Micah Seem Callous About Others
These two ladies seemed to become fast friends, and I'm guessing it's because they share a similar type of personality, as they appear to be pretty callous about other people. For instance, it makes total sense that Micah would have mixed feelings about her eventual fiancé, Paul, breaking up with Amber and then having to watch how upset the other woman was.
But, her asking Irina to spy on Amber's tear-filled, post-breakup convo with Chelsea (which she did), and then both laughing as the woman was crying her eyes out (even after Micah admitted that she was surprised by how hurt Amber was) shows a lot of disregard for others' feelings. That's something that definitely came through again during that pool party later, which I'll get to in a bit.
I Appreciate Micah And Paul Mutually Deciding To Break Up With Their Other Connections, But Did She Only Do It Because She Clearly Wasn't His Number 1 Yet?
It seemed very mature to me that Micah and Paul would agree to just break things off with Kwame and Amber, and both actually follow through, despite it being tough. But, again, when we got to the pool party after everyone was engaged, it started to really seem like Micah only agreed because she was annoyed that Paul still had someone else he was also attracted to when they made that decision.
I Knew Zack Picked The Wrong Person
Remember when he and Irina were still pod-dating, and he told her he thought she was "vicious"? How did he then go and pick Irina over Bliss? As we later saw, he truly made the wrong decision.
What's Going On With Jackelina's Family?
I was so surprised, after Jackelina and her fiancé, Marshall, got back from their excursion away from the resort, and she seemed to break down for no reason, sobbing to the point where she needed to close herself up in a separate room for a time. We heard her talk about her imperfect family in her one-on-one interview then, but it's obvious something more is going on.
She seems worried about having to bring Marshall into her life, and also noted fears about having to "go back to that shit," and not having much time for herself back home, as she has "so many people to take care of." She and Marshall seem good together, so I hope she doesn't push him away, which she mentioned is a possibility.
Irina And Zack Had The Weirdest Breakup Ever, And I Totally Respect It
I have never seen two people face each other so confidently and basically say, "Yeah, the time we've spent together has been horrible. We need to call this, right now." Even more surprising, in the middle of the breakup, both were able to laugh about choosing each other, and by the time they were getting ready for bed, Irina was already asking if Zack was going to get in touch with Bliss, her former rival. These two might not be perfect for each other, but they are perfect at breaking up.
Chelsea Had Good Reason To Be Pissed At Kwame, But Their Problems Probably Aren't Over
I gotta say, even I was mad at Kwame for pulling his ex, Micah, aside at the pool party after she made a joke about his failed almost-engagement to her (he seemed about to propose when she broke up with him) and proceeding to have a very intimate conversation where he caressed her hand as they chatted and laughed while sitting very close and looking longingly into each other's eyes.
Chelsea, his fiancee, was chill about it at first, but then got pissed when she saw (from a slight distance) how long and deep their talk was. She spoke to him about it, and he eventually said he "overreacted," but never actually apologized, and admitted to not quite getting the "closure" he wanted from Micah. So, yeah, I'll be surprised if these two don't split by season's end.
If Tiffany And Brett Don't Make It, My Soul Just Might Leave My Body
Full stop. They're perfect.
I'm definitely ready to see what comes next! You can catch up on Love Is Blind right now on Netflix!
Your Daily Blend of Entertainment News
Yennefer's apprentice, Gilmore Girl; will Vulcan nerve pinch pretty much anyone if prompted with cheese...Yes, even Jamie Fraser.