Sinking Spring: What We Know About The Ridley Scott Apple TV+ Series
A Ridley Scott crime show? Say no more.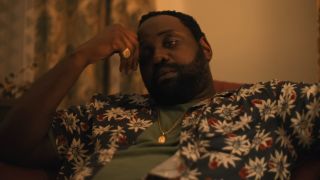 (Image credit: AppleTV+)
Throughout his career, Ridley Scott, in addition to working on some of the best sci-fi movies of all time, has directed his fair share of iconic crime films, with Thelma & Louise and American Gangster quickly coming to mind. While he's always been more known for his big screen achievements, the prolific filmmaker has also helped bring to life small-screen titles like The Good Wife, The Man in the High Castle, Raised by Wolves, and most recently, Netflix's nonlinear crime saga, Kaleidoscope.
At some point in the near future, Scott, along with Top Gun: Maverick writer Peter Craig, will bring Sinking Spring to Apple TV+. The upcoming crime drama series, which stars Academy Award nominee Brian Tyree Henry and a Better Call Saul mainstay as two friends who unwittingly get caught up in a major crime operation, will surely be another great addition to Scott's body of work. Here's what we know so far.
No Release Date Has Been Announced For Sinking Spring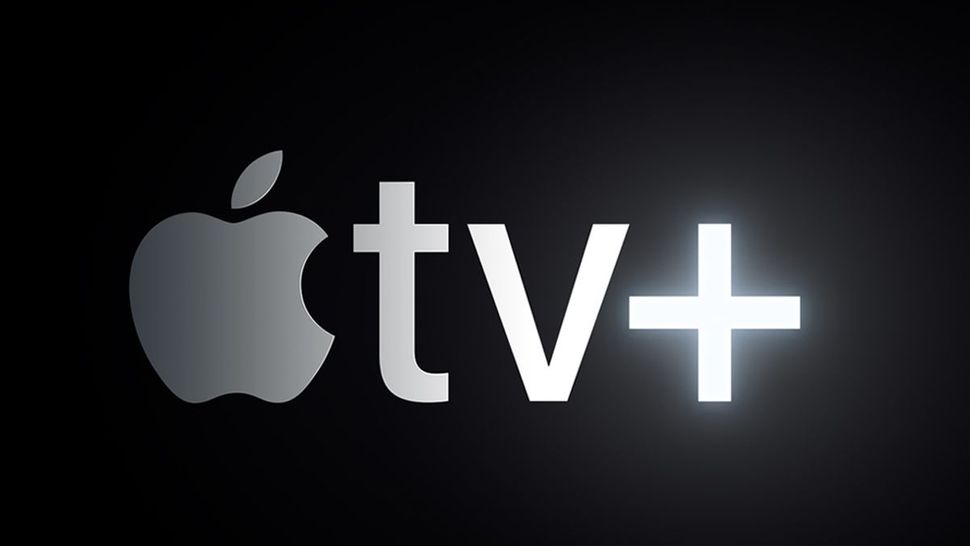 There is no release for Sinking Spring at this time, but taking into consideration the fact that Ridley Scott is putting the finishing touches on his upcoming historical drama, Napoleon, which is also slated to land on Apple TV+, the crime series probably won't premiere until sometime in late 2023 or early 2024 at the very earliest.
Brian Tyree Henry And Michael Mando Lead The Sinking Spring Cast
When Sinking Spring finally does premiere on Apple TV+, the show's cast will be led by two actors who are no strangers to the small screen. According to Deadline, Atlanta star Brian Tyree Henry, who recently earned an Oscar nomination for his role in the Apple TV+ original movie, Causeway, while also making another addition to his list of best movies with his scene-stealing performance in Bullet Train, will be taking on the role of Ray, while Better Call Saul actor Michael Mando will be playing a character known as Manny. Together, the longtime friends who first met in the Youth Authority, will find themselves at the center of a delicate and dangerous situation.
In January 2023, Deadline also revealed that Amir Arison of The Blacklist fame, Marin Ireland, and Kate Mulgrew had all joined the Sinking Spring cast. Expect to be on the lookout for additional casting news in the coming weeks and months as the show gears up for production.
The Apple TV+ Series Centers On Two Friends Posing As DEA Agents Who Unwittingly Expose A Massive Drug Operation
Ridley Scott has long made movies that find a place in the grey areas between drama and comedy (The Martian won Best Comedy at the Golden Globes), and by the sound of it, Sinking Spring will fall into a similar category. The official synopsis provided by Apple TV+ states that the show will follow two lifelong friends who pose as DEA agents to rob a country house outside of Philadelphia, a decision that will have lingering side effects as they uncover one of the biggest narcotics corridors on the Eastern Seaboard.
We'll have to wait and see if this is a "right place at the right time" or "wrong place at the wrong time" situation (or a combination of the two) when Sinking Spring makes its way to Apple TV+ at some point in the near future.
Sinking Spring Is Based On Dennis Tafoya's 2009 Novel, Dope Thief
Upon announcing Apple TV+'s decision to give Sinking Spring a series order in August 2022, The Hollywood Reporter noted that the upcoming crime show was based on Dennis Tafoya's 2009 debut novel, Dope Thief, which told the story of the two longtime friends and delinquents who find themselves in a life or death situation after posing as DEA agents and robbing a seemingly normal country house in the small town of Sinking Spring, Pennsylvania.
After news broke that the show was moving forward, Tafoya took to his Twitter account to share his excitement and gratitude for the project, saying he was "speechless and beyond grateful" for the long-in-the-works project to finally get going.
You can pick up a copy of Dope Thief for Kindle (opens in new tab) on Amazon right now (though no one is stopping you from spending $110 on the out-of-print hardcover edition) if you want to check it out before the book-to-screen adaptation arrives in the near future.
The Series Will Be Peter Craig's First Venture Into Television, Having Previously Written 2020 Megahits, Top Gun: Maverick And The Batman
Peter Craig, who is coming off a banner year after writing The Batman and Top Gun: Maverick (two of the best 2022 movies), will not just dip his toes in the TV waters for the first time, he's diving headfirst into the deep end with Sinking Spring. The son of Academy Award winning-actress Sally Field will not only be writing the upcoming Apple TV+ series, he'll direct one of the show's episodes, with co-executive producer Ridley Scott taking on all remaining installments.
Craig, though new to TV, is no stranger when it comes to writing captivating crime movies, as he got his start as a screenwriter with 2010's The Town, which featured one of the best depictions of Boston in cinematic history. Over the years, Craig has also written two movies in The Hunger Games franchise (Mockingjay – Part 1 and Part 2), The Unforgivable, and Bad Boys for Life, to name a few.
Sinking Spring won't be the first time Craig and Scott have worked together, either, as the pair previously collaborated on the long-in-the-works, Gladiator 2.
Sinking Spring Will Consist Of Eight Episodes
When Sinking Spring debuts at some point in the near future, it will consist of eight episodes, according to Variety. The length of each episode has yet to be determined, but it will surely be more of an hour-long drama opposed to one of the shorter shows on the platform. The release structure is also yet to be revealed, but there's a good chance that episodes will drop weekly, as has been the case for other Apple TV+ original series like Ted Lasso, The Afterparty, and Severance.
Expect to hear a lot more about Sinking Spring as the show's development progresses and finally enters principal photography. In the meantime, take a look at our 2023 TV schedule so you don't miss out on any of the shows dropping in the next few months.
Your Daily Blend of Entertainment News
Philip grew up in Louisiana (not New Orleans) before moving to St. Louis after graduating from Louisiana State University-Shreveport. When he's not writing about movies or television, Philip can be found being chased by his three kids, telling his dogs to stop yelling at the mailman, or yelling about professional wrestling to his wife. If the stars properly align, he will talk about For Love Of The Game being the best baseball movie of all time.