Swarm: What To Know Before You Watch The New Amazon Show
This isn't your normal show.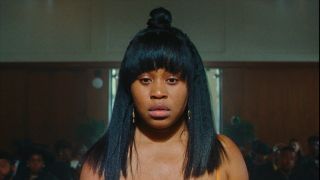 (Image credit: Amazon Studios)
When you think of psychological horror thriller shows, I'm sure there are plenty that probably come to mind. One of the first for me is Yellowjackets. Another might be the Ryan Murphy-created, American Horror Story, but maybe, you're looking for something new. Maybe you've already gone through every awesome horror movie out there and want to watch a show that will truly terrify you from the beginning to end – and that, my friends, is Swarm.
The new show, released on Amazon Prime, is co-created by Donald Glover and Janina Nabers, and is one of the latest series to have a different take on the world of horror, tackling a problem that we don't talk about that often – "stan" culture. If you're wondering what Swarm is all about, here are five things you should know before checking out the series.
Swarm Is All About The Dangers Of "Stan" Culture
I'm sure you read that word, "stan," and might be wondering what the heck that even means. Basically, "stan" is a modern-day slang term for the word, "fan," where people say that they "stan" a certain celebrity. Swarm is all about such fandom – and the dangers it can present.
Adapting Stephen King's Misery: A Number One Fan Look Back At The Brilliant 1990 Movie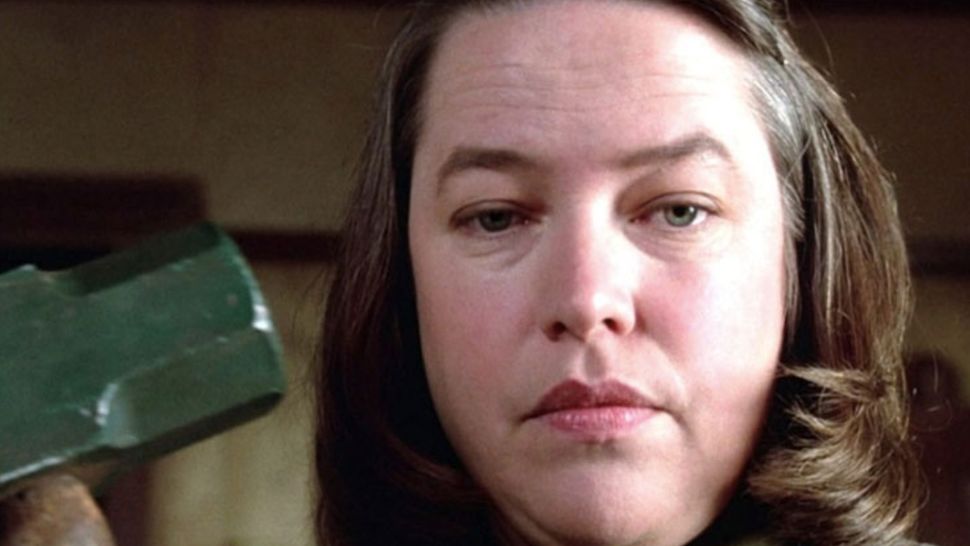 If you enjoyed Swarm, be sure to check out Stephen King's Misery.
The main premise of Swarm is almost like a modern-day version of the Stephen King adaptation, Misery, except this time, it takes place with pop stars. We mostly follow Dre, a young woman who is obsessed with a famous American pop singer (who has a lot of similarities with real-life pop-star Beyoncé). It's because of this obsession that her life takes a dark turn, and the series shows how sometimes being a fan in today's culture can lead to horrible things.
As someone who has been a part of multiple fandoms from fantasy shows to the Marvel Cinematic Universe, the idea of someone having a horror take on "stan" culture is honestly hilarious and yet so real, and from the first episode on, you are thrown right into the thrill of it.
Swarm Has Seven Episodes
If you're thinking this is going to be a super long series, you would be wrong. Thankfully, Swarm has actually already released all its episodes, with there being only seven, and they range from 27 minutes to almost 40 each. This is a show you could easily binge in an afternoon.
Swarm Is A Horror Thriller With Psychological Aspects
As I said before, Swarm is a horror thriller series. There is blood; a lot of blood. More than you would probably expect from something such as this, but it's there and fits in with the horror genre of the series. However, what also makes this series so good is its psychological thriller moments, as well.
It has many moments where you're questioning everything that is going down, especially from the way it is filmed. It's a show that will make you think and have you wondering if you truly know the main character or not – which, personally, makes for great television.
Swarm Is Very Much Rated 18+
Keep the kids away from this. According to the actual Amazon Prime page for the show, Swarm is rated 18+ for nudity, violence, substance use, alcohol use, smoking, foul language, and sexual content – and from the first episode much of that is on display. Hard 18+. Have the kids go in the other room and watch Bluey while you enjoy the first episode of this because it's most certainly not for children.
Swarm Stars Dominique Fishback As Dre
The Swarm cast is a bit interesting. The main person you follow throughout the show is Dominique Fishback, who plays Dre, but the guest cast of characters comes and goes pretty often, so you'll be seeing a tongue of guests, from Billie Eilish to Kiersey Clemons. One person who's a recurring star is Chloe Bailey, who plays Dre's sister, Marissa.
Truly, there's a lot to enjoy about this show, and if you're a part of a fandom that might just have "toxic" fans, I have a feeling you'll enjoy the heck out of this series.
Stream Swarm on Amazon Prime. (opens in new tab)
Your Daily Blend of Entertainment News
Big nerd and lover of Game of Thrones/A Song of Ice and Fire. Will forever hate season eight. Superhero and horror geek. And please don't debate me on The Last of Us 2, it was amazing!