The Best True Crime Shows You Can Stream Now
By Philip Sledge published
These are the best true crime shows streaming right now.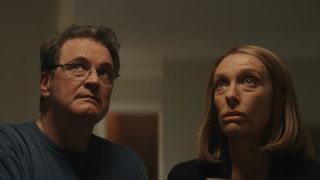 (Image credit: HBO Max)
True crime shows have been around for about as long as anyone can remember, but it wasn't until the proliferation of streaming services that the genre started to reach its true potential. Over the years, people with a Netflix subscription as well as other popular streaming platforms have been given streaming access to amazing documentaries, docudramas, and other specials that have told stories about murder, cults, abuses of power, and even unexplainable phenomenon.
But with so many streaming services out there (not to mention each platform's massive library), it can sometimes be hard to decide on a true crime show to watch. Well, we're here to solve the case and provide some of the best options for true crime fans whether they have an HBO Max subscription or access to any number of other popular services. Let's dive in, shall we?
Keep Sweet: Pray And Obey
The 2022 four-part docuseries Keep Sweet: Pray and Obey chronicles the rise and fall of Warren Jeffs, the charismatic and megalomaniacal leader of the Fundamentalist Church of Jesus Christ of Latter-Day Saints. This intensive documentary tells the story of Jeffs' history of polygamy and his multiple wives, his tight-fisted control of the FLDS community, and the various criminal investigations into by multiple law enforcement agencies that eventually ended with the religious figure being sentenced to life in prison.
There have been multiple documentaries and specials about Jeffs and his crimes over the years, but few are as rich with details as Keep Sweet: Pray and Obey and its approach to not only the man, but those impacted by his decisions.
Stream Keep Sweet: Pray and Obey on Netflix. (opens in new tab)
The Staircase
Released in May 2022, the HBO Max original series The Staircase serves as a dramatization of the 2001 death of Kathleen Peterson and the subsequent court case that ended with her husband, novelist Michael Peterson being convicted of murder. The limited series, which also tackled the filming of the documentary of the same name filmed during the trial, featured an all-star cast that included Colin Firth as the convicted killer and Toni Collette as his ill-fated wife.
Full of drama, murder, and intrigue, The Staircase takes the source material and runs with it to create one of the most shocking and enlightening true crime shows of 2022.
Stream The Staircase on HBO Max. (opens in new tab)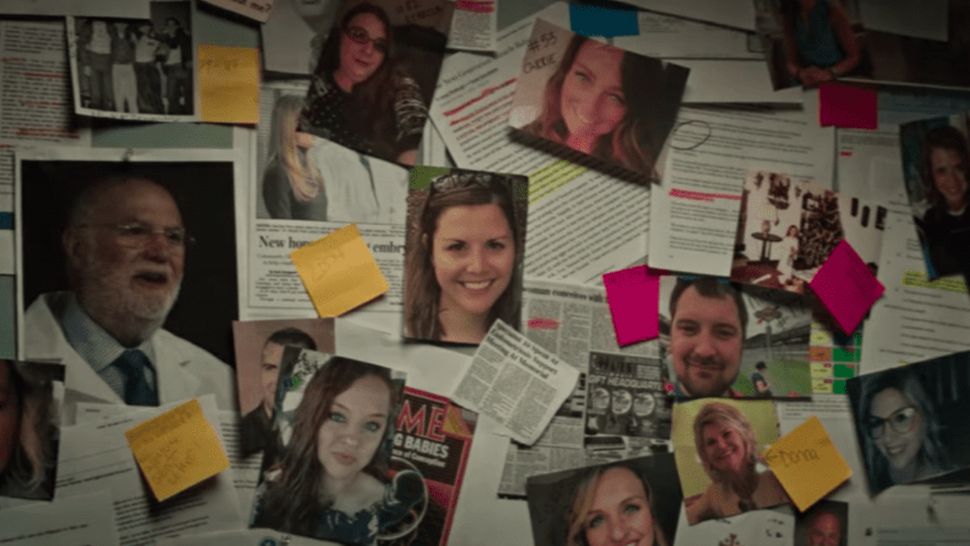 Our Father
One of the most interesting yet traumatizing true crime shows in recent memory, the 2022 Netflix documentary film Our Father tells the story of a group of seemingly random strangers who all discover they have the same biological father, Dr. Donald Cline, the fertility specialist who was supposed to help their parents conceive children.
Without giving too much away, Our Father is an emotional thrill ride that with so many revelations (and additional siblings), you think the madness will never end. It's unnerving, to say the very least.
Stream Our Father on Netflix. (opens in new tab)
I'll Be Gone In The Dark
The 2020 HBO docuseries I'll Be Gone in the Dark is one-part breakdown of the 50 sexual assaults and 10 murders committed by the Golden State Killer (also known as the East Area Rapist, Original Night Stalker, and EARONS) and one-part exploration of the late true crime writer Michelle McNamara's years-long crusade to identify they heinous criminal and finally bring him to justice for crimes he committed nearly 50 years ago.
Through interviews with survivors and families of victims of the Golden State Killer and excerpts from McNamara's posthumously released book of the same name, I'll Be Gone in the Dark ties together dozens of instances of burglary, rape, and murder committed by the man who would later be identified as Joseph James DeAngelo. A seventh episode was released in June 2021 detailing DeAngelo's court proceedings, as well as the the Oak Park, Illinois murder that inspired McNamara to write about true crime in the first place.
Stream I'll Be Gone in the Dark on HBO Max. (opens in new tab)
JonBenét Ramsey: What Really Happened
There are few murder cases that rocked the nation more than the December 1996 murder of child beauty queen JonBenét Ramsey, a case that shockingly remains unsolved more than 25 years later. The 2021 Discovery+ documentary JonBenét Ramsey: What Really Happened contains rare and never-before-heard recordings of Lou Smit, a detective who came out of retirement to assist the Boulder, Colorado District Attorney's office with the case in the months following the mysterious murder of the six-year-old child.
The documentary explores the vast collection of tapes that show an accomplished homicide detective turning over every rock as he explores various theories regarding who was responsible for the murder of the young girl. There are dozens of documentaries and docuseries about this case (including multiple titles on Discovery+), but this one is at the top of the list.
Stream JonBenét Ramsey: What Really Happened on Discovery+. (opens in new tab)
Don't Fuck With Cats: Hunting An Internet Killer
The Netflix docuseries Don't Fuck with Cats: Hunting an Internet Killer starts off as a bizarre crusade by a group of online sleuths to uncover the identity of a man who posted a series of videos of himself killing cats, but quickly becomes a hunt to find a serial killer by the time everything is said and done. This three-part documentary took the world by storm upon its release in late 2019, and quickly became one of the most talked about titles on the streaming service before Tiger King arrived on the scene.
And, just like that Joe Exotic series that would follow a few months later, Don't Fuck with Cats: Hunting an Internet Killer is full of unique personalities all committed to finding and stopping the Canadian serial killer, Luka Magnotta, a man who almost seems to be toying with his pursuers one heinous act at a time.
Steam Don't Fuck With Cats: Hunting An Internet Killer on Netflix. (opens in new tab)
O.J.: Made In America
Ezra Edelman's 2016 documentary O.J.: Made in America (released as a five-part series as well as a nearly 467-minute epic) is possibly the most thorough and interesting breakdown of the life, career, and legacy of O.J. Simpson who went from one on of the most beloved sports figures to public enemy number one when he was charged in the June 1994 double-murder of his ex-wife Nicole Brown Simpson, and her friend Ron Goldman.
But, while this sprawling documentary is mostly about Simpson, his accomplishments on the field, and sudden fall from grace, O.J.: Made in America spends a great deal of time painting the landscape of America when Simpson first became a national sports icon as well as how decades of racial tensions and division in Los Angeles played into his trial and eventual acquittal.
Stream O.J.: Made In America on ESPN+. (opens in new tab)
The Night Stalker: Hunting For A Serial Killer
Netflix is home to some of the best true crime docuseries, and The Night Stalker: Hunting for a Serial Killer is at the very top of that list. This four-part series thoroughly breaks down the crimes of Richard Ramirez and the Los Angeles homicide detectives who put their own lives up on a shelf so that they could dedicate every hour of their day to tracking him down and bringing him to justice.
One thing that can be said about The Night Stalker: Hunting for a Serial Killer is the way in which it sets the tone very early on and creates this feeling of fear and dread as it presents information on the ways in which Richard Ramirez assaulted the more than 15 victims that he brutally attacked during his nearly 18-month reign of terror on the City of Angels.
Stream The Night Stalker: Hunting For A Serial Killer on Netflix. (opens in new tab)
Dr. Death
The 2021 Peacock limited series Dr. Death serves as a dramatization of the story of Christopher Duntsch, a Texas-based neurosurgeon who was convicted in 2017 of purposely maiming a patient (though he was accused of injuring dozens more and killing two others) and sentenced to life in prison. The three-part true crime series follows surgeons Randall Kirby (Christian Slater) and Robert Henderson (Alec Baldwin) as they first investigate claims of injury and death at the hands of Duntsch (Joshua Jackson), before making it their mission to stop him from doing any more harm to patients through any means necessary.
Stream Dr. Death on Peacock. (opens in new tab)
Jonestown: Terror In The Jungle
The November 1978 mass suicide/murder of the 909 members of the Peoples Temple Agricultural Project, a.k.a. "Jonestown," in Guyana will forever go down as one of the most traumatizing moments in modern history, but the story doesn't start or stop with that tragic event. The 2018 Sundance TV two-part documentary Jonestown: Terror in the Jungle explores the formation of the Peoples Temple by its leader, Jim Jones, as the group went from a multi-racial collection of people from all walks of life coming together to make a better way for one another, to one of the most infamous cults in recorded history.
Through interviews of those who were able to escape being forced to drink Flavor-Aid spiked with a cocktail of poisons, the infamous "Death Tape," and testimonials from victims' families, the documentary paints a terrifying yet faithful picture of the Peoples Temple's final days.
Stream Jonestown: Terror in the Jungle on AMC+ (Amazon Add On). (opens in new tab)
The Vow
The 2020 HBO docuseries The Vow follows former members of the the NXIVM cult as they come to terms with their roles in helping the organization go from a self-improvement group to an alleged sex cult, in which high-ranking members have been sentenced to prison. By combining interviews with former members who escaped and hours upon hours of footage of the group's leader, Keith Raniere, and other high-ranking members like former actress Allison Mack, the series tells the frightening story of those who became consumed with power and greed and the lives they ruined along the way. In October 2020, HBO revealed that a second season was on the way, but it has yet to be released.
Stream The Vow on HBO Max. (opens in new tab)
Also Try: Seduced: Inside the NXIVM Cult on Starz. (opens in new tab)
Atlanta's Missing And Murdered: The Lost Children
The Atlanta Child Murders, which were the basis of Mindhunter Season 2, are explored in great detail in the 2020 HBO documentary series Atlanta's Missing and Murdered: The Lost Children. Over the course of five painful and gut-wrenching episodes, the series tells the story of the disappearance and murder of at least 30 children in the greater Atlanta metropolitan area and the manhunt that eventually led to capture of Wayne Williams, who was convicted of two of the crimes in 1982.
Despite this, many, including the families of those abducted and killed, aren't fully convinced that the killer (or killers) has been stopped, which is something this documentary tackles upon the official re-opening of the case.
Stream Atlanta's Missing and Murdered: The Lost Children on HBO Max. (opens in new tab)
Unsolved Mysteries
True crime and mystery fans rejoiced in 2020 when Netflix resurrected the long-dormant docuseries, Unsolved Mysteries, that felt like a continuation of the classic show while also giving it a modernization that put it up there with the best in the genre. Over the course of the first 12 episodes (with more on the way) the series touches on everything from missing persons and murders, to tales of ghost sightings and UFOs, making it one of the best shows to binge watch on Netflix.

Stream Unsolved Mysteries on Netflix. (opens in new tab)
And the thing about true crime shows is that there is always going to be another documentary, docuseries, or drama series down the road that will grab our attention with tales so grim we just can't look away. And speaking of shows, don't forget to take a look at our updated 2022 Summer and Fall TV schedule so you don't miss a thing.
Philip grew up in Louisiana (not New Orleans) before moving to St. Louis after graduating from Louisiana State University-Shreveport. When he's not writing about movies or television, Philip can be found being chased by his three kids, telling his dogs to stop yelling at the mailman, or yelling about professional wrestling to his wife. If the stars properly align, he will talk about For Love Of The Game being the best baseball movie of all time.
Your Daily Blend of Entertainment News
Thank you for signing up to CinemaBlend. You will receive a verification email shortly.
There was a problem. Please refresh the page and try again.