The Witcher Season 3: Premiere Date, Cast And Other Things We Know About Henry Cavill's Final Season
The Witcher Season 3 is on its way! Here's what we know about it.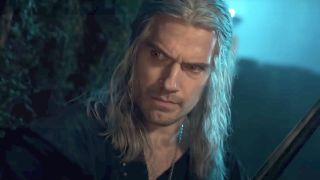 (Image credit: Netflix)
There have certainly been some rather unexpected shake ups in the world of The Witcher since the second season was brought to those with a Netflix subscription on December 17, 2021. However, if you still consider yourself a diehard fan, and have now rewatched the whole series through The Witcher Season 2 ending (and even done the same with The Witcher: Blood Origin ending) in preparation for what's next, you'll be glad to know that new episodes are quickly approaching, and will hit the streamer before you know it.
You, like so many fans, must be very eager to get the third season of the fantasy hit into your adoring eyeballs, but you probably also have loads of questions about what comes next for Geralt, Ciri, Yennefer, and their assorted friends and foes (not to mention a what's going on with a certain cast member). Fortunately, we do know quite a bit about what the next set of episodes will entail. So, without further ado, let's dig into some of the things we know about The Witcher Season 3!
What Is The Witcher Season 3 Premiere Date
The flagship show in the already launched Witcher franchise will leave us waiting a bit, but not for too much longer, as it was revealed in late April 2023 that The Witcher Season 3 will premiere on June 29. This news came when the first teaser debuted, and that short clip (which I'll talk more about a bit later) also let fans know that, unfortunately, the season will be split into two parts, with Volume 2 coming along four weeks later, on July 27.
Season 3 Will Be Henry Cavill's Last As Geralt Of Rivia, But The Witcher Already Has His Replacement
The April 2022 Netflix announcement that filming had begun on the season revealed via photo that stars Henry Cavill, Anya Chalotra, and Freya Allan would all reprise their roles. But, viewers were dealt a major blow not long after Season 3 wrapped production, as late October of the same year saw Cavill announce that it would be his last outing in Geralt's armor. The star took to Instagram and not only shared his thanks for the time he was able to spend helping to bring the world to life, but formally passed the torch to his already-cast replacement, The Hunger Games star Liam Hemsworth.
This news literally sent shockwaves through the fandom, with a number of rumors springing up about why Cavill left The Witcher, when his reported dissatisfaction with the series began, and more. Fan upset culminated (very quickly) in a petition to bring the former lead back to the fantasy drama and, instead, fire the writers of the show, with many angry fans also seeming mobilized to drop both the show and Netflix should Season 4 debut without the actor as previously planned. The showrunner responded to the fallout by noting to TechRadar that his departure is "a big deal for us, too," but as of this writing that's done nothing to stem the tide of negative fan reactions.
For those wondering, it looks like other important players, like Joey Batey as Jaskier, will return as well.
Robbie Amell And Three Others Have Been Added To The Cast
It was also in April 2022 that Deadline reported that Season 3 will have four new characters and cast members. Robbie Amell (Upload) will take on the part of elf soldier Gallatin, who heads up a group of guerrilla Scoia'tael fighting for Nilfgaard. He's described as being very willing to speak his mind, and incredibly loyal to the elves, which will lead to him becoming embroiled in a power struggle with current elf leader, Francesca.
Meng'er Zhang (Shang-Chi and The Legend of The Ten Rings) is set to appear as "fierce and talented huntress" Milva, a human who was adopted by Brokilon Forest's dryad population. Milva is said to be a true survivor who makes for a very stern opponent, with those who get on her bad side doing so "at their peril."
Meanwhile, Christelle Elwin (The Bastard Son & The Devil Himself) and Hugh Skinner (Fleabag) portray Mistle and Prince Radovid, respectively. Mistle is part of the teen gang known as The Rats, and has appropriately been hardened by her time living on the streets. She doesn't trust others easily (if at all) and is looking for revenge when we meet her. Radovid, on the other hand, is a princely "playboy" and the younger sibling to King Vizimir, who's actually very intelligent when it comes to politics and will soon find himself very well aligned within Redanian Intelligence.
You Can Now Watch The Trailer!
With the premiere of the upcoming season no longer that far away, we were finally granted the very first full trailer on June 8, 2023, and you can bet that "action" is, indeed, the right word for what we see. Take a look!
They've certainly given us enough to get fans hyped for the first half of the season, right? We hear Geralt talking about understanding "real fear" for "the first time," watch him put his sword to good use, get glimpses of Ciri being a total badass, see Yen show off her reinstated powers, and have some good lighter moments with Jaskier. More importantly, though, we see that The Wild Hunt are, apparently, now fully on the Continent, and watch as they appear to chase the powerful princess. Sign me up for this action!
Season 3 Will See The Main Trio Hiding As Yennefer Trains Ciri
When the information about production starting was released, we also got an official synopsis for the season, which sheds a lot of light on the action to come, and says:
Wow. This just gets better, doesn't it?
The Showrunner Says That Cavill Will Get 'The Most Heroic Sendoff'
Late December 2022 saw showrunner Lauren Schmidt Hissrich discuss the upcoming season with Entertainment Weekly, and while she confirmed that the third outing wasn't originally written as Cavill's swan song, she also said that it will serve as "the most heroic sendoff" for the actor. She added:
I think any fans who aren't completely turned off by Cavill leaving the series will now be very excited for Season 3.
The Upcoming Season Is Based On The Fourth Witcher Book, The Time Of Contempt
Though fans know that the series has made notable changes from the books so far, the actual plot of the upcoming season isn't purely created for the Netflix fantasy. Schmidt Hissrich wasted no time in giving fans solid info when it comes to how storylines for our main protagonists will progress, as she shared the basis for The Witcher Season 3 plot with TechRadar in December 2021:
For those who haven't yet read any of Andrzej Sapkowski's books, The Time of Contempt is the second full-length novel in his Witcher series and the fourth book overall. A lot happens in that story (Hint: we might see a unicorn on the show!), so we are probably in for yet another action-packed season. In fact…
The Witcher Season 3 Will Have 'Tons Of Action' Over A Short Amount Of Time
Plenty of viewers were confused by the multiple timelines used to introduce the characters and their struggles in the first season, and everyone was very happy to have our trio all in the present day (after the sacking of Cintra) during Season 2. While chatting with The Wrap about the third season in January 2022, Schmidt Hissrich noted that viewers will see "tons of action" in the next installment and that it will all happen during a relatively short period of time. After saying that she believes The Time of Contempt "is a very easily adaptable book," the showrunner continued:
Love it and can't wait to see it!
The Witcher Season 3 Will Introduce The Army Of Elves And An Important Elven Location
The second season gave audiences way more elf activity than we'd had in the freshman outing, and for good reason. It turns out that Schmidt Hissrich and her team changed the story of the first full novel (Blood of Elves), on which the second season was based, because they planned to introduce an important part of the books for the third season, the army of elves (the Scoia'tael, of which Robbie Amell's Gallatin is an important member, as mentioned above), and needed to have a proper setup for the coming story. As she explained to Polygon in December 2021:
EW got the inside scoop on the very first episode of Season 3 in December 2022, and was able to reveal that the title is "Shaerrawedd," meaning that the episode will feature some important events from the book, Blood of Elves. The location was once an elven palace, which was destroyed by their own elders over 200 years before the events of the book. It's also where an important scene between Ciri and Geralt happens.
The showrunner noted that the episode will "start to explain Ciri's bloodline and all of the things that are gonna happen to her that come to the surface in The Time of Contempt," while also starting "this path to forgiveness" after Yennefer fell prey to Voleth Meir in Season 2, leading her to betray Geralt's wishes for Ciri.
There Might Be Some Surprising Deaths Coming In Season 3
This last point is still a bit of a mystery. Before the second set of episodes had even debuted, Schmidt Hissrich came right out (during a convention covered by ComicBook in October 2021) and told fans that "some death" was coming during Season 3. The Witcher, obviously, is the kind of show where living things die all the time, and usually because they've been killed (R.I.P. Roach). We already know that a lot more death is coming, so her pointing it out makes it seem like a major death (or deaths) is on the way. I can think of at least one such demise from The Time of Contempt that would rock the Continent, but they could easily pull from others books or veer from what was written originally altogether to really surprise us.
I have no doubt that The Witcher Season 3 will give us plenty more to talk about in the months ahead, and until we know more, be sure to see what you can watch right now with our 2023 TV schedule, and the current list of Netflix new releases!
Your Daily Blend of Entertainment News
Yennefer's apprentice, Gilmore Girl; will Vulcan nerve pinch pretty much anyone if prompted with cheese...Yes, even Jamie Fraser.