Tulsa King Season 2: What We Know About The Sylvester Stallone TV Show
Sly is coming back to TV, but when?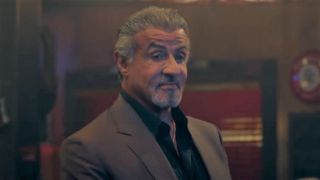 (Image credit: Paramount+)
Just as the Fall 2022 TV schedule was picking up last November, Yellowstone creator Taylor Sheridan, longtime Sopranos writer Terence Winter, and Sylvester Stallone, arguably one of the biggest box office draws of all time, came together for one of the most popular shows on the small screen. Tulsa King, which shattered streaming figures for Paramount+, mixed elements of Taylor Sheridan TV shows' knack for stories set in middle America, Winter's mafioso stories, and Stallone's undeniable charm to create something fresh, unique, and a whole lot of fun.
But this wasn't a one-and-done affair. No, not in the slightest.
At some point in the near future, Sylvester Stallone's Dwight "The General" Manfredi will once return every week to welcome Paramount+ subscribers back into the show's version of the Oklahoman City and all its dynamic characters, crimes, and misdemeanors with the arrival of Tulsa King Season 2. And while we don't yet know a lot about the show's return, there are a handful of tidbits of information that have come out recently. Let's break down a few of those now.
Tulsa King Was Renewed For Season 2 But No Premiere Date Has Been Announced
It didn't take the higher-ups at Paramount+ long at all to pick up Tulsa King Season 2, as the streaming service, which is also home to Sheridan shows like Mayor of Kingston and Yellowstone spinoffs 1883 and 1923, ordered another round of action centered around Stallone's charismatic character a little more than two weeks after the show first debuted.
On November 30, 2022, Variety reported that the series, which was watched by approximately 3.7 million viewers during a simulcast on the Paramount Network, had been renewed. In a statement shared with the publication, Paramount Media Networks and MTV Entertainment Studios President and CEO Chris McCarthy attributed the quick renewal to those TV numbers, as well as the response to the series on Paramount+.
No details about the number of episodes included in the renewal order (Tulsa King Season 1 ended up having nine episodes) were provided at the time, nor was any information on when production will kick off or when fans of the show can expect to see its return. Expect to hear more about all of these aspects in the coming months.
What We Know About The Cast
Although no one from the Tulsa King cast has been confirmed or reported as not returning (the actors whose characters survived the Season 1 finale, anyway), there's a good chance we'll be seeing more of Stallone's Dwight "The General" Manfredi, Andrea Savage's Stacy Beale, Garret Hedlund's Mitch Keller, Dana Delany's Margaret Devereaux, Vincent Piazza's Vince Antonacci, Jay Will's Tyson Mitchell, and Martin Starr's Bodhi when the show returns at some point in the future.
Whatever happens in the upcoming second season, the drama could very well be the final acting gig for our lead. When speaking with IndieWire in January 2023, Stallone, who gives one of his best acting performances on the Paramount+ series, revealed that while he does have plans to write, direct, and produce several projects, he doesn't know he plans on continuing to act, stating:
This is similar to comments Stallone made during a November 2022 interview with Variety, in which he revealed being shocked by how much work went into making a TV show, describing the experience as "beyond tough" before calling filmmaking "a vacation compared to this." What the future holds for Stallone on Tulsa King and with other acting gigs is something we'll just have to wait and see.
What We Know About The Tulsa King Season 2 Story
Paramount has yet to reveal anything about the story in Tulsa King Season 2, but we can look to the past to see what might happen in the future. When speaking with CinemaBlend following the Season 1 finale, Andrea Savage, who plays ATF Agent Stacy Beale, talked about her character's decision to betray Dwight, and how it could put the characters on a "collision course," stating:
Not knowing anything about her character or other plans for the second season, Savage speculated that this could create additional problems for her character, including dealing with Tina Manfredi (Tatiana Zappardino), Dwight's daughter, who watched as her father was put in cuffs and taken away once again.
Is There A Chance We'll See Tulsa King Spinoffs?
Considering the success of Taylor Sheridan's Yellowstone, which has already released two spinoffs, with more on the way, as well as the popularity the Stallone-led series has experienced thus far, it's not out of the realm of possibility for the Tulsa King universe to see some expansion in the coming years. And, it seems top brass at Paramount+ are already looking to make that a reality.
When speaking with IndieWire at TCA in early January 2023, Paramount Global Chief Programming Officer Tanay Giles explained that anything was possible, saying the company was open to the possibility of expansion, stating:
How Paramount will handle this expansion of the Tulsa-Verse (no one is calling it that but me) is anyone's guess, but there are plenty of stories worth exploring, including something about Dwight's past.
Expect to hear much more about Tulsa King Season 2 in the coming weeks and months, but in the meantime, don't miss out on any of the other great action on the small screen by checking out our 2023 TV schedule.
Your Daily Blend of Entertainment News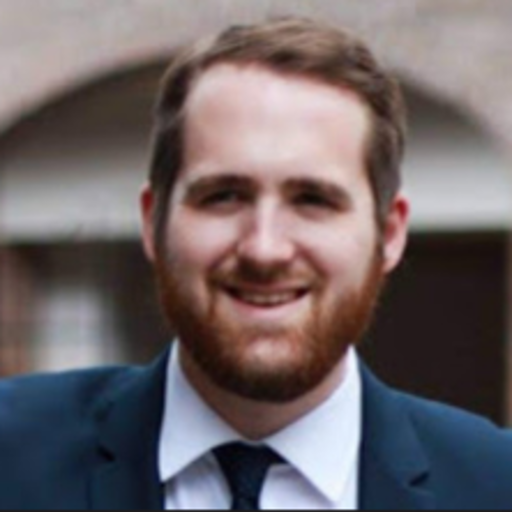 Philip grew up in Louisiana (not New Orleans) before moving to St. Louis after graduating from Louisiana State University-Shreveport. When he's not writing about movies or television, Philip can be found being chased by his three kids, telling his dogs to stop barking at the mailman, or yelling about professional wrestling to his wife. If the stars properly align, he will talk about For Love Of The Game being the best baseball movie of all time.