IT Miniseries Cast: Here's What The 1990 Movie Actors Look Like Now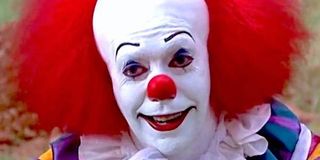 Nearly 30 years ago, one of the most successful and championed Stephen King adaptations was crafted for ABC in the form of Tommy Lee Wallace's miniseries IT. The made-for-TV movie has certainly aged over the years, particularly where some of the plotting, performances and effects go. But in many other ways, 1990's IT feels just as timeless and terrifying as the source material.
With 2017's feature film and its September sequel bringing IT's Pennywise and The Losers Club back for modern day audiences to embrace, we're taking a look back to the original to celebrate how far its stars have come between 1990 and 2019. (When it's applicable, of course.) The actors are listed in a rough order of when their characters got on-screen focus, with the two timeline versions grouped together for clarity's sake.
Tim Reid - Mike Hanlon (1990)
Before landing the role of IT's Mike Hanlon, Tim Reid was already a big TV star thanks to roles in shows like WKRP in Cincinnati and Simon & Simon. As such, he was a solid fit to portray Derry's reluctant historian, though it might be no surprise that Reid didn't stick around with the horror genre after IT's success at the time.
After making some small-time appearances in shows like Zorro and Highlander through the early '90s, Tim Reid once again found a steady gig with the TGIF sitcom Sister Sister, and then later had a recurring stint on That 70s Show. (Some of that show's buzz-friendly substances might have helped ease some Pennywise fear, no?) In the past ten years or so, Reid has recurred on HBO's Treme, CBS' short-lived Me, Myself & I, and OWN's Greenleaf. He most recently appeared in a February episode of Grey's Anatomy.
Marlon Taylor - Mike Hanlon (1960)
Unlike Tim Reid, Marlon Taylor was not an established TV or movie star whenever he took the role of the adolescent Mike Hanlon for ABC's IT. Taylor had only one Just the Ten of Us episode, and three Doctor Doctor episodes under his belt when he starred as young Mike.
Following IT, Marlon Taylor joined the cast of the short-lived comedy You Take the Kids, which also starred Magnum P.I.'s Roger E. Mosely and future rapper Mos Def, among others. Interestingly, Marlon Taylor appeared in Tim Reid's sitcom Sister, Sister for one episode, but appeared to have taken an acting hiatus for years after that. Most recently, he popped up in an episode of Syfy's Z Nation, which has since been cancelled and spunoff as a Netflix thriller.
Richard Thomas - Bill Denbrough (1990)
Richard Thomas has been acting since he was around 5 years old, and definitely had a list of credits to his name before IT came around. With his biggest early breaks coming through The Waltons – "Good night, John Boy. – and Roots, Thomas was a natural fit for the role of a man still haunted by the horrors of his youth, and rocked that ponytail well enough.
IT didn't lead to any immediately successful follow-up gigs for Thomas, though he did appear in a spooky Tales from the Crypt episode around the same time. He later reconnected with Stephen King material for the TV anthology Nightmares and Dreamscapes, for the paralyzing "Autopsy Room Four," and has found renewed success in recent years. He was a one of the good guys throughout multiple seasons of FX's The Americans, and has appeared on major network dramas in recent years such as CBS' Elementary and Blue Bloods, and NBC's The Blacklist.
Jonathan Brandis - Bill Denbrough (1960)
By all means, Jonathan Brandis appeared destined to be one of Hollywood's biggest young stars. Prior to landing the role of young Bill in IT, he'd appeared in over a dozen movies and TV shows, from The Stepfather to L.A. Law to One Life to Live to Full House. (He even supplied some voice-over for the original Pet Semetary, strengthening the Stephen King ties.)
Jonathan Brandis' career saw an uptick after IT, too. He starred in the features Ladybugs with Rodney Dangerfield and Sidekicks with Chuck Norris, and eventually cemented his teen heartthrob status with a regular role on seaQuest DSV. Unfortunately, his career didn't maintain the same steady drive going into the 2000s, and Brandis reportedly got depressed about his downward career slope, which wasn't helped along by his role in 2002's Hart's War getting mostly excised. In November 2003, Brandis died from injuries sustained after he tried hanging himself in his apartment building's hallway.
Olivia Hussey - Audra Denbrough (1990)
The first main character we see in the movie who only exists in one timeline, Olivia Hussey's Audra Denbrough is an important element of the 1990 timeline for Bill. As such, it was smart to go with an actress that exudes such beauty and class. Prior to IT, Hussey was perhaps most known for her role in Franco Zeffirelli's 1968 take on Romeo and Juliet, and horror fans knew her from the 1974 classic Black Christmas.
IT didn't exactly turn Olivia Hussey back into a big screen maven, but her career definitely continued over the years. Four years later, she starred in one of the most popular TV miniseries of all time, Lonesome Dove. Beyond roles in smaller films, Hussey also built up her voice-acting talents with roles in Pinky and the Brain and some of the Star Wars video games throughout the years. (She was even nominated for an Annie Award for her work on Batman Beyond.)
Tony Dakota - Georgie (1960)
Though he couldn't have realized it at the time, Tony Dakota likely starred in many IT viewers' nightmares for the next 25+ years, even though most of his other roles may have been forgotten by audiences at large. Dakota built up a decent resume just in the years surrounding IT, having taken on roles in Who's Harry Crumb?, the TV show Wiseguy, and the cartoon Captain N: The Game Master in 1989, not to mention a MacGyver appearance or two.
In 1990, Tony Dakota landed a recurring role on the hit TV show 21 Jump Street, and later took on a role in the film The Lotus Eaters in 1993. Dakota left the acting world in 1993, however, and will possibly be seen again in 2019 for the horror short Georgie, in which he would reprise his most famous role. (Interestingly enough, young Stan Uris actor Ben Heller is also in the short, which reportedly premiered in March at the Boston Underground Film Festival.)
Tim Curry - Pennywise (Both Timelines)
While John Wayne Gacy probably remains the scariest clown of all time, actor Tim Curry certainly stands out as the freakiest fictional depiction of a pale-faced jester. A prolific star of stage and screen, Curry delivered another iconic performance with Pennywise, following other celebrated character turns as Rocky Horror Picture Show's Dr. Frank N. Furter and Clue's Wadsworth. And it's no mystery why IT blew up his audiobook-reading and voice-acting career paths.
Perhaps it's partly because of the voice roles, but Tim Curry's post-IT films and TV shows have included a ton of younger-skewing content, such as Home Alone 2, The Wild Thornberrys, Young Justice and Star Wars: The Clone Wars, to name but a few. (And yes, he played King Chicken in both the Duckman TV show and the video game.) Curry suffered a major stroke in 2012, which meant his live-action roles dried up, though he did appear in Fox's TV revamp The Rocky Horror Picture Show: Let's Do the Time Warp Again, which aired in 2016.
John Ritter - Ben Hanscom (1990)
By the time he was playing the formerly bullied and liquor-friendly Ben Hanscom in IT, John Ritter was already a TV star known for making people laugh across a bunch of different sitcom, but particularly for Three's Company. His film career got a decent boost in the summer of 1990 with Problem Child. (Pennywise should have gone after that kid for sure.)
The actor had several big TV roles in the years that followed, starting with Hearts Afire and including Clifford the Big Red Dog. (He voiced Clifford.) After landing recurring roles on Felicity and Scrubs, John Ritter scored his final primetime gig with 8 Simple Rules for Dating My Teenage Daughter, co-starring Katey Sagal and Kaley Cuoco. After appearing in the entire first season, Ritter had filmed just three episodes in Season 2 when he was taken to the hospital, and died during surgery for an aortic dissection.
Brandon Crane - Ben Hanscom (1960)
While Brandon Crane is arguably best known for his role in IT, it cannot be ignored that prior to the TV movie, he'd already appeared in The Garry Shandling Show and had the recurring role of Doug Porter in The Wonder Years. So he was a natural fit for playing an empathy-drawing kid who could feasibly turn into John Ritter one day.
In 1991, Brandon Crane basically retired from acting, though he appeared in a couple of short films in 2000 and 2004. He did get into stage acting, and then started a family in the 2000s.
Jarred Blancard - Henry Bowers (1960)
The role of Henry Bowers was actor Jarred Blancard's first on-screen role, so he started his career off by playing one of the biggest pieces of a crap in any Stephen King work. Blancard didn't exactly have a long and illustrious career, but he'll always be that S.O.B. to me.
After IT, he made a variety of TV and film appearances, such as in the TV movie The Yearling and the feature The Boys Club. One interesting role of note was that of Michelangelo in the live-action series Saban's Ninja Turtles: Next Mutation. His last role of note was in The Crow: Stairway to Heaven series in 1999.
Michael Cole - Henry Bowers (1990)
Michael Cole's role as IT's Henry Bowers was admittedly slight, but he still did a fine job playing a whacko still driven by his hatred. His oddball conversation with Corpse Belch reminded me of Bruce Willis and Brad Pitt's after-hours conversation in 12 Monkeys.
In any case, Michael Cole has appeared in a bunch of different TV shows between the 1960s and the 2000s, including CHiPs, ER, The Love Boat, Wonder Woman and more. But he'll always be best remembered as one of the hippest mofos of the '70s as The Mod Squad's Pete Cochran.
Seth Green - Richie Tozier (1960)
Beep, beep, Seth Green, who was 16 years old when IT made its broadcast premiere, and already had a host of credits to his name. Green followed his monster-fighting adventures with many different projects, but it was arguably Austin Powers and Can't Hardly Wait that turned him into a superstar in the late 1990s, not to mention a. little show called Buffy the Vampire Slayer. That was also the era when he landed his long-running voice role on Fox's Family Guy.
Though several of his attempts to lead live-action series haven't gone so well over the years – R.I.P. Greg the Bunny – Green is pretty prolific in the world of animation and voice acting. He is, of course, a co-creator and star of Adult Swim's Robot Chicken, but he's also got Hulu's SuperMansion, and starred as Leonardo for Nickelodeon's Teenage Mutant Ninja Turtles. Not to mention voicing Howard the Duck for both the live-action and animated Guardians of the Galaxy. He was also part of the main cast for Star Wars Detours, which may soon find new life.
Harry Anderson - Richie Tozier (1990)
For many TV viewers of the time, seeing Harry Anderson show up on IT was something of a shock, as he was in the midst of his nine-season run on the sitcom Night Court. Not to mention his Cheers and SNL appearances, as well as his non-acting career as a comedic street magician. (To be fair to his horror cred, he was in a bonkers Tales from the Darkside and Tales from the Crypt episode.)
Honestly, it's hard to say how playing IT's Richie Tozier impacted Harry Anderson's career in the long run. After Night Court ended in 1992, he took on a four-season run with Dave's World. Following that show's end in 1997, he largely put acting in the backseat to focus on other endeavors. Anderson notably appeared on 30 Rock back in 2008 along with two of his Night Court co-stars, and randomly popped up on Comedy Bang! Bang! in 2013 and Gotham Comedy Live in 2014. Sadly, the talented entertainer passed away in April 2018 due to multiple health issues.
Annette O'Toole - Beverly Marsh (1990)
Speaking of The Mod Squad, Annette O'Toole appeared in a 1971 episode, though she'd also been seen in many more projects. One particular film role that gives her more cred around these parts – though on a sliding scale – is Superman III's Lana Lang.
After IT, Annette O'Toole landed her first big TV regular role as part of Nash Bridges opposite Don Johnson. She returned to the world of DC Comics as Martha Kent in Smallville for the first chunk of its run. She's also joined the Marvel-verse as a particularly shitty character on The Punisher, and also had a memorable recurring role on Halt and Catch Fire's early seasons. She'll soon be seen sharing the screen with Tim Matheson and Alexandra Breckenridge for Netflix's romance adaptation Virgin River, which will debut later in 2019.
Emily Perkins - Beverly Marsh (1960)
With timing on her side, Emily Perkins debuted her first TV regular role on Mom P.I. just a month or so ahead of IT's network premiere, though it's pretty obvious which one of those roles has had a bigger impact on her life. IT was actually the first of quite a few feature-length TV projects for Perkins, who later appeared in 1996's In Cold Blood and the mountain-set Christy book adaptations.
Emily Perkins followed up on the horror side of things a decade after IT, however, for the cult werewolf flick Ginger Snaps, followed by its sequel and its prequel. As far as TV series go, Perkins has popped up on The X-Files and The Twilight Zone, and had larger roles on the Canadian shows Hiccups and Da Vinci's Inquests. Most recently, she appeared in a couple of 2014 episodes of When Clals the Heart.
Dennis Christopher - Eddie Kaspbrak (1990)
With his big break coming in 1979's coming-of-age comedy Breaking Away, Dennis Christopher followed that up with a very different kind of role in the twisted thriller Fade to Black. Depending on your taste for 1993's Necronomicon: Book of Dead, Christopher arguably didn't land his next truly timeless film role until appearing in Quentin Tarantino's Django Unchained in 2012.
It's fair to say, though, that Dennis Christopher has been viewed by way more eyeballs for his work on the small screen, with IT being one of several standout projects on his resume. He appeared in John Carpenter's Elvis TV movie, which deserves a mention all the time. But Christopher had bigger and memorable roles in shows such as Profiler, Freakylinks, Angel and Deadwood. His last recurring role was for Epix's political comedy Graves, which lasted two seasons.
Adam Faraizl - Eddie Kaspbrak (1960)
As the young Eddie Kaspbrak, Adam Faraizl successfully portrayed one of live-action's most Piglet-esque characters, with nervous energy brought on by a domineering mother and asthma. Having prefaced his IT performance with roles in RoboCop 2 and Lonesome Dove, Faraizl might have seemed like a star on the rise, but that wasn't exactly the case. Plus, he apparently isn't a fan of Stephen King's novels.
With his last on-screen role coming in 1992's Where the Red Fern Grows: Part Two, Adam Faraizl left acting behind to focus on other ventures. For instance, he eventually became a verified expert when it comes to the Japanese spirit saké, making him one of less than 100 recognized saké specialists in the United States. For years, Faraizl was the resident beverage director for Austin, Texas' sushi restaurant Kenichi.
Ben Heller - Stan Uris (1960)
Admittedly, not a whole lot of public knowledge is out there about actor Ben Heller, who starred as arguably the most mentally tortured of anyone in the Loser's Club, Stan. The IT miniseries is legitimately his only on-screen credit for a major release, though he also has a bit role in the Georgie short film, as mentioned above. He'll also be seen in the documentary Pennywise: The Story of IT whenever it happens to get released, so maybe he'll have an informative update about what he's been up to in the past 30 years. I'm guessing it isn't "hang out next to the Deadlights pipe."
Richard Masur - Stan Uris (1990)
Unlike his character's younger portrayer, Richard Masur has celebrated a long and successful career in acting, having kicked things off in 1974 with appearances on The Mary Tyler Moore Show, All in the Family and The Waltons. (Richard Thomas connection!) He had a stint on the sitcom One Day at a Time, and also found feature success in License to Drive and The Mean Season.
Following IT, which aired during a year in which Masur had eight credited TV roles, the actor continued to make regular appearances in popular films and series. He appeared in a string of streaming series in recent years – Orange Is the New Black, Red Oaks and Transparent – and was most recently seen in episodes of Younger and The Good Fight.
For anyone wanting to watch IT outside of a DVD or Blu-ray purchase, the miniseries isn't currently available to stream as part of any subscription services, at least at the time of this writing. Digital version of the film, however, can be bought through Amazon Video (opens in new tab) and all the other usual suspects.