What Have The Ex-Grey's Anatomy Cast Members Done Since Leaving?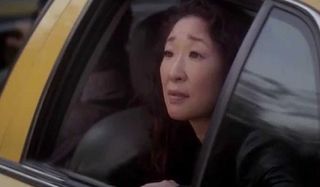 ABC's Grey's Anatomy has now been on for an astounding 15 seasons and was recently renewed for Seasons 16 and 17, with 16 starting in the fall. As you would imagine, there has been quite a lot of turnover in the cast over the years, as is usually the case with shows that endure for as long as Grey's Anatomy has.
Incredibly, it is worth noting that the show of the nine original main cast members, four are still with the show and have appeared in every season, including the star, Ellen Pompeo, who of course plays Meredith Grey. Alex Karev, played by Justin Chambers, started as a moody intern, and is now a senior member of the surgical team. Miranda Bailey, played by Chandra Wilson has worked her up the ladder as well, starting as a resident and now acting as Chief of Surgery and finally Dr. Richard Webber, played by James Pickens Jr., remains from the inaugural season as well.
It's impressive that so many actors have remained in their original roles, but the list of cast members who have departed is much longer, and is highlighted by the well-publicized departure of Dr. McDreamy himself, Patrick Dempsey, who granted was on the show for quite some time.
Patrick Dempsey (Derek Shepherd)
Patrick Dempsey joined the cast in the very beginning of Grey's Anatomy, with his first appearance as Derek Shepherd, Meredith Grey's husband in the pilot episode. Dempsey also came to the show with a solid resume, starring in films like Can't Buy Me Love, Loverboy, and Outbreak.
Since dramatically leaving the show when his character tragically died, Patrick Dempsey has been a very busy person, but mostly off-screen. He's done other things, notably, racing cars. After he left Grey's in 2015, Dempsey has spent most of his time on his other passion, driving race cars and owning racing teams. He's competed in dozens of races, including premiere events like the 24 Hours of Le Mans. He's acted a little bit, but seems to spend most of his time in the racing world and with his three children.
Jeffrey Dean Morgan (Denny Duquette)
It's hard to forget that Jeffrey Dean Morgan spent parts of Seasons 2, 3, and 4 playing Denny Duquette, a patient and boyfriend of Katherine Heigl's character, Dr. Izzie Stevens.
This is because Grey's Anatomy is the gig that introduced the great Jeffery Dean Morgan to most of America. Along with his reoccurring role on Grey's, the actor had worked steadily, notably on Supernatural and Weeds, but it was Grey's that gave him a mainstream breakout. Of course today, his role as Negan on The Walking Dead has become legendary as one of the most brutal villains in TV history.
Jessica Capshaw (Arizona Robbins)
Jessica Capshaw, the daughter of actress Kate Capshaw and the stepdaughter of Steven Spielberg, first became a full cast member of Grey's Anatomy in Season 6 after a run as a reoccurring role as pediatric surgeon Arizona Robbins in Season 5. She left the show during Season 14 after a dispute with the producers. Since leaving the show last year she has laid low, with only one credit on IMDB, a comedy called Hollidate.
Isaiah Washington (Preston Burke)
Isaiah Washington's departure from the show after Season 3 is still probably the most controversial. Washington, who played Dr. Preston Burke, was fired from the show after reports that he had used a homophobic slur more than once on the set and elsewhere.
After such a high-profile dismissal from Grey's Anatomy, it took some time for Washington's career to get back on its feet. He starred in a handful of indie and foreign films and did some guest spots here and there on TV before landing a role the CW's The 100, where he starred for five seasons before leaving the show last year.
Katherine Heigl (Izzie Stevens)
Starting young in her adult life, Katherine Heigl had a decent resume already when she joined the cast of Grey's Anatomy in the very beginning. She had starred in a handful of movies, like everyone's favorite Steven Seagal flick, Under Siege 2: Dark Territory, but it was Grey's for which she won an Emmy as Dr. Izzie Stevens, really launching her career into the stratosphere.
Since leaving the show, she's been nominated for a Golden Globe for her role in 2007's Knocked Up, and starred in a bunch of rom-coms like Killers, One For The Money, and Life As We Know It. Her TV lead roles include Doubt and State of Affairs. She currently stars as a Samantha Wheeler on Suits on USA.
Kyle Chandler (Dylan Young)
Kyle Chandler had a remarkable year in 2006. Not only did he land the lead as Coach Taylor on Friday Night Lights, but he also did a 2-episode story arc on Grey's Anatomy that earned him an Emmy nomination.
Since then, Friday Night Lights enjoyed a long, critically-acclaimed and popular run and he's starred in quite a few movies, including 2018's First Man as legendary astronaut Deke Slaton and in the recent release Godzilla: King of the Monsters. He also notably starred in Netflix's Bloodline and can now be seen in Hulu's Catch-22.
Chyler Leigh (Lexie Grey)
Chyler Leigh joined the cast of Grey's Anatomy as Meredith's younger sister in Season 3 and by Season 4 she was a part of the main cast. Lexie died in a plane crash in the Season 8 finale, tragically for fans of her character.
Since leaving Grey's, Chyler Leigh has starred on Supergirl as the titular character's sister and has appeared in both Arrow, The Flash and Legends Of Tomorrow which all exist in the same superhero universe as Supergirl.
T.R. Knight (George O'Malley)
T.R. Knight was also one of the original cast members on the show, starring as Dr. George O'Malley in Season 1 and beyond. It was T.R. Knight who was in the middle of Isaiah Washington's controversial exit in Season 3 and it was in part the reason he left after Season 6, with his character being killed off in a bus accident.
In the years since leaving show, he married his longtime boyfriend Patrick Leahy and has had a handful of roles in movies, like legendary baseball scribe Harold Parrott in 42. In addition, he's also taken a few reoccurring roles in projects like The Good Wife and the Hulu streaming miniseries, 11.22.63.
Sarah Drew (April Kepner)
Sarah Drew joined Grey's Anatomy in Season 6 mostly as an antagonist to the other doctors and became a main cast member in Season 7, where she stayed until the end of Season 14, when, like Jessica Capshaw, she left over creative differences. In the time since, she has started in two pilots, a reboot of Carney & Lacey and The Republic Of Sarah, but neither show made it into production.
Sara Ramirez (Callie Torres)
Legend has it that after Sara Ramirez was offered a job on any show on ABC after winning a Tony Award for her performance in Spamalot on Broadway, she chose Grey's Anatomy because she was a fan. She quickly became part of the main cast in Season 3 and she then spent the next 10 years on the show as Dr. Callie Torres.
After leaving the show after Season 12, she joined the cast of Madame Secretary in Season 4 as an advisor to Secretary of State Bess McCord, played by Tea Leoni.
Sandra Oh (Cristina Yang)
Sandra Oh's departure from Grey's Anatomy is one the fans are still feeling. For 10 seasons, Oh starred as Dr. Cristina Yang, a surgeon who rises through the ranks over the before departing to work in Zurich (where we still bet she doesn't do her laundry). She has never returned to the show, despite being one of the most popular characters in the show's history.
Since leaving Grey's, Sandra Oh has been extremely busy, starring in movies and TV shows and most recently serving as the host of the Golden Globe Awards in 2019. She's appeared in Shitty Boyfriends and American Crime. Then, there's her main job right now: starring in the critically acclaimed British spy thriller TV show, Killing Eve.
Eric Dane (Mark Sloan)
Eric Dane was already a pretty big TV star when he joined the cast of Grey's Anatomy in Season 3, having a resume that stretched back to the 1980s. As Dr. Mark "McSteamy" Sloan on Grey's, he was Derek Shepard's best friend and the boyfriend of Lexie Grey. He also perished in the same plane crash that took her life.
Dane left Grey's Anatomy a little reluctantly because he was offered the lead in The Last Ship as Captain Tom Chandler--a lead role instead of just a big one. Now, all of him can be seen on the new HBO Series Euphoria.
Jerrika Hinton (Stephanie Edwards)
Jerrika Hinton spent four seasons as Dr. Stephanie Edwards. Hinton became a full cast member in Season 10 and remained through Season 13 when she left to become part of the cast of HBO's short-lived Here And Now. She is currently filming The Hunt for Amazon Video, co-starring Al Pacino, Lena Olin, and Logan Lerman.
It's not surprising that Grey's Anatomy has had such a big turnover in its cast over the years, but that is great testimony to their ability to cast with excellent new actors and interesting new characters--and we didn't even get into people like Kate Walsh, who successfully transitioned from Grey's to Private Practice. So, truly we could go on and on. The show isn't going anywhere for a at least a couple more seasons, so we'll probably see some more turnover in the future too, but fans of the show need not worry, they obviously know what they are doing.
Your Daily Blend of Entertainment News
Hugh Scott doesn't believe aliens are hidden at Area 51 or that Elvis is alive, but he does believe birds are real and Meghan Markle isn't treated fairly by the tabloids. He's been writing about music, movies, and celebrities for most of his adult life after realizing stocking shelves in a paper warehouse in college wasn't all it was cracked up to be.