Is Mariah Carey On The Masked Singer Season 2? Her Response Is Classic Mimi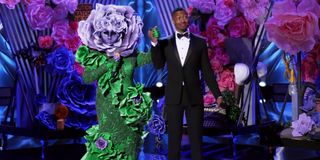 The Masked Singer viewers may think they've figured out a decent number of contestants in Season 2, though nothing is ever certain until that mask comes off. It's why so many are continuing to debate the identity of many remaining costumed contestants. Among them is the Flower, who a number of people have thought is actually Mariah Carey in disguise.
Despite the fact that these contestants have to go to extreme measures and sign NDAs to make sure they don't spoil the competition, the press still has to ask celebrities whether or not they're competing on the program. A reporter caught up with Mariah Carey on the red carpet at Variety's 2019 Power of Women event, and her response was simple.
Was that "girl, you know I can't talk about that, bye," or "girl, you have to be crazy to think I'd be on The Masked Singer, bye,"? It's a question we probably won't get the answer to, as those thinking Mariah Carey is underneath the mask of the Flower will just have to continue to speculate until the contestant is eliminated or ends up winning the competition.
As for where this speculation all started, celebrity panelist Nicole Scherzinger first suggested Mariah Carey as the person wearing the Flower costume after a clue alluded to the artist's song "Vision of Love." Host Nick Cannon did a bit of a double take on stage, and then jokingly brought up that it had to her because the two of them were holding hands. Cannon and Carey were married for a time, but divorced back in 2016.
If Entertainment Tonight or anyone wants to get to the bottom of who a contestant is on The Masked Singer, asking a celebrity is not the way to go about it. It takes clue examination, and maybe being a fan of the celebrity in order to accurately sniff someone out ahead of time. If Mariah Carey was on The Masked Singer, there'd be scores of her fans on social media showing the proof. So far, very few fans are convinced it's her.
Which is not at all surprising, considering Mariah Carey has an unmistakable iconic voice. The Flower is definitely a professionally trained singer, and probably someone who has won a good deal of awards and acclaim in their day, but the voice sounds nothing like Carey.
Mariah Carey is a talented (and occasionally petty) vocalist, but is she so good she can sing like an entirely different person? Well, probably, but she'd really have no reason to considering she'd sweep the competition using her award-winning voice week after week. I can't imagine an artist as accomplished as Carey going on The Masked Singer and not giving it her all to win.
The Masked Singer Spoilers: The Eagle Failed To Fly, But Was It Enough For Elimination?
The Masked Singer airs on Fox Wednesdays at 8:00 p.m. ET. CinemaBlend is the place to be for all the latest on the competition, and for a look at what's happening in the world of television and movies.
Your Daily Blend of Entertainment News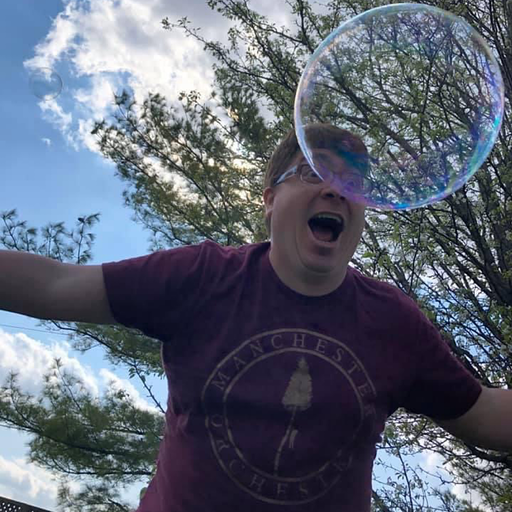 Mick contains multitudes and balances his time reporting on big happenings in the world of Star Trek, the WWE, reality television, and other sci-fi shows.