10 Reasons To Watch You Season 2 On Netflix ASAP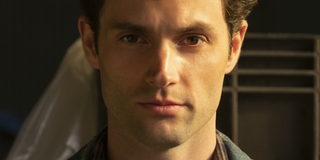 (Image credit: Beth Dubber / Netflix)
You Season 2 has arrived on Netflix, and that means subscribers everywhere need to block out ten hours to do some binge-watching. The TV series is very worthy of being your Netflix obsession. Yes, You has returned, and you need to watch it as soon as humanly possible.
This story contains spoilers for the first season of You**. However, NO major spoilers from Season 2 are disclosed below. Rest assured, the secrets of Season 2 are safe!**
It took a year, but it was more than worth the wait for the Lifetime-turned-Netflix series to make its Season 2 return. The edgy and provocative TV thriller is back looking over the shoulder and living inside the mind of Penn Badgley's Joe Goldberg. Why should you hurry up and watch You's second season?
Make no mistake about it! You Season 2 is every bit the must-watch that its first season was. Need some proof? Look no further! These are the ten reasons why.
Because You Are Dying To Know What Happens Next
You Season 1 left viewers with a strong sense of where its story was going. Joe had framed Dr. Nicky for Beck's murder and was going on with his life. Meanwhile, Beck had posthumously become a best-selling author. For all intents and purposes, Joe seemed ready to walk heading into Season 2, until his past returned.
Joe's ex-girlfriend, Candace, showed up in Joe's bookstore and was ready to discuss something important. After thinking that Joe had killed Candace for an entire season, viewers were set up for a surprising You Season 2.
Season 2 Is Not A Repeat Of Season 1
There is nothing worse than watching a second season and thinking "been there done that." Those thoughts will almost assuredly never enter your mind while taking in You's next installment. Without going full-anthology, nothing about Season 2 repeats its previous incarnation.
Joe is still the same, albeit desiring some self-improvement. However, everything and (almost) everyone around him has changed. You takes bold chances and uses viewers' knowledge of the previous season and its characters to launch an incredible second installment of storytelling.
New Location, New Characters
You's first season took place in New York, with academia serving as somewhat of a backdrop. The bookstore was arguably a character within itself. For Season 2, Joe leaves his home for a cross-country move, heading from New York to Los Angeles!
This leads to a massive shakeup from the players that the much-watched show introduced in its freshman outing thanks to Hollywood entering the fray. Joe is in a place totally different from New York, and the change between the two locations revitalizes an already thriving series.
There Is No Other Character Like Joe
According to You's showrunner, Joe is not a sociopath. I am not sure how many of them there actually are on television. However, Joe is a unique and scary character that is multi-dimensional and complex. There is a lot to contemplate, and Season 2 never settles for being a popcorn binge-watch.
You probes and prods the entire time. Season 2 continues giving viewers an in-depth glimpse into Joe's psyche and the rationalization that comprises his dangerous thought process. The running narration also offers tremendous insight into its subject.
Joe's New Obsession Is Not Beck 2.0
Season 2 introduces Joe's new obsession in Victoria Pedretti's Love Quinn. She and Joe's first season fixation share almost nothing in common. Love is confident and self-assured, whereas Beck struggled to find her place and self-confidence as a wandering soul, always trying to find her way.
With Love as such a different character than Beck, You puts Joe in new scenarios and dilemmas. Nothing is rehashed, and as a result, Season 2 maintains a fresh air about it that keeps the suspense building throughout the season.
Forty Quinn Is Everything
Love Quinn has a twin brother named Forty, and he is everything. Forty steals every single scene he is in thanks to James Scully's magnetic performance. Everything that Forty says or does provides a jumping-off point that helps You reach new heights.
Joe and Forty are very different, which makes their dynamic together a combustible one. Season 2 plays their relationship without ever missing a step and provides yet another layer to You. The hit show does not miss a beat.
Penn Badgley's Performance
I have to say it. In my opinion, Gossip Girl never utilized Penn Badgley to the levels that he deserved during its original run. By the time the show had revealed the most critical information about his character, it was too late. The soon-to-be rebooted drama was over.
Fast forward to You and Penn Badgley is blowing minds with his riveting portrayal of its central character. Badgley went through a lot to make Season 2. His efforts are immensely appreciated and worthy of awards recognition, in my opinion.
More About Candace And Joe
Fans knew that Candace was a potential part of Season 2's equation after the way You's previous season ended. Now you get to see that part of the story unfold as actress Ambyr Childers reprises the role in series regular mode.
You left a lot of unanswered questions where Joe and Candace were concerned, and you will want to watch Season 2 to learn what is means for them. Candace represents a crucial part of the puzzle that is Joe, and it is worth seeing how she fits.
New Characters Galore
You introduces a lot of new characters in Season 2, and every single one of them works. From Love Quinn's best friend Gabe (Charlie Barnett), to scene-stealing investigative reporter Delilah (Carmela Zumbado), to a Gotham star's character, everyone works. On other shows, a slew of new characters can be distracting.
That is not the case with You's second season. Every single new character adds something to Season 2, including Calvin (Adwin Brown), Lucy (Marielle Scott), Sunrise (Melanie Field), and Delilah's sister, Ellie (Jenna Ortega). The fuller ensemble makes You even more vibrant!
You Do Not Want To Get Spoiled
It is next to impossible not to get spoiled about the ending of your favorite show these days. You has a storyline that people love to buzz about for a reason, and you will not want to learn what happens beforehand.
The less you know about Season 2, the better. Settle in and enjoy the ten-episode ride while the twists and turns can still come as a surprise. It is safe to say that You is going to be a show people keep talking about through 2020 and beyond.
Are you still reading this? Or have you already started watching You Season 2? If you need any more reasons to watch, just remember how fantastic Season 1 was. The writing, the performances, the shockers! They have not gone anywhere. In related news, You author Caroline Kepnes, whose novels the show is based on, confirmed third and fourth books in her series to Rolling Stone, so stay tuned.
A renewal for Season 3 is still pending. The first two seasons of You are currently streaming on Netflix (opens in new tab), along with lots of new 2020 content. Season 2 arrived among this winter's premieres.
Your Daily Blend of Entertainment News
Like a contented Hallmark movie character, Britt happily lives in the same city she grew up in. Along with movies and television, she is passionate about competitive figure skating. She has been writing about entertainment for 5 years, and as you may suspect, still finds it as entertaining to do as when she began.