9 Spectacular Originals Coming To Netflix In February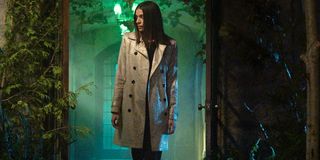 Love is in the air, though that isn't immediately apparent by looking at Netflix's originals being added in February. While not every major original has to do with love this month, there are many lovely additions and shows with some potential to wow that special someone in your life.
Netflix will get subscribers "keyed" up at the start of the month, then heat things up with a unique reality show hosted by Nick Lachey. Then there are shows with food, heart, superpowers, and yet another "choose your own adventure" that may just become the next Black Mirror: Bandersnatch. Okay, maybe that's a little ambitious, but readers won't know for sure until they check out the picks for the hottest Netflix originals coming to the platform in February.
Locke & Key - 2/7
After years of waiting, Locke & Key is finally coming to television. Based on the acclaimed comic book series from Joe Hill and Gabriel Rodriguez, the show will debut on Netflix to tell the tale of a family coping with a tragic loss, and mysterious keys with mystical powers. This Netflix original will have a lot to live up to after a dedicated fandom has waited so long to see an adaptation, so hopefully it's everything people have been waiting on and more.
Captain Underpants Epic Choice-O-Rama - 2/11
Netflix is continuing its trend of interactive choose-your-own-adventure specials with Captain Underpants Epic Choice-O-Rama. In this family-friendly adventure, Harold and George must stop Krupp from blowing up their treehouse. Of course, things are going to get weird. This is Captain Underpants after all. I can only imagine all the wacky choices that will be available to subscribers, and how many times kids will want to go through this adventure to play out each and every option.
Love Is Blind - 2/13
Fresh off the heels of The Circle, Netflix is debuting another three-week social experiment reality show. In Love Is Blind, singles will chat and search for love, and get engaged to the person they feel most connected to. The catch is, the two won't meet until the engagement is set, and then return to the real world to plan their wedding. Nick and Vanessa Lachey host a reality series that sounds like it'll prove whether love is truly blind, or that looks do sometimes play a factor. Netflix hasn't released a first look at the series just yet, but Nick Lachey is a familiar face to many.
Narcos: Mexico (Season 2) - 2/13
Another season of Narcos: Mexico is coming up, and Felix has a problem on his hands. He officially has the DEA on him, and some growing problems within his own operation. It's far from an ideal situation for any drug lord to be in, but also more or less a way of life. At this point, he should just be happy he doesn't have some Heisenberg-like character gunning for his top spot. Anyone who doesn't wish to be spoiled shouldn't do any Google searches on these real-life people, and just kick back to enjoy one of Netflix's best dramas.
Chef Show (Volume 3) - 2/19
Jon Favreau already gave the world the arguably best Star Wars show on streaming, so he had no right to give us the best cooking show as well. In all seriousness, The Chef Show has been great thus far, and the episodes just keep on rolling as Favreau cooks with guests like director Sam Raimi, and celebrity chef Wolfgang Puck. This batch of episodes will feature fewer celebrities and more people from the restaurant industry, but with Favreau behind the wheel, expect the food to continue to be the most "A-list" thing on the show.
Gentefied - 2/20
Gentrification can be a great thing for cities looking to revitalize widespread interest in a lesser traveled part of the city, but it often comes at the expense of those currently living in the area. Gentefied follows three Latinx men who are attempting to save their grandfather's taco shop and modernize with the area. The trailer for this Spanglish series teases high-profile guest stars like Wilmer Valderrama, and the show will have a few episodes directed by America Ferrera. If I had to pick the original that will turn into a big hit by the end of the month, this is it.
I Am Not Okay With This - 2/26
From the creators of Stranger Things and The End Of The F*ing World comes a story about a teen with powers navigating that on top of the high school experience. The premise sounds promising, and literally like what would happen if you put together the creative minds of these two shows. It and Sharp Objects actress Sophia Lillis leads in another series based on a Charles Forsman graphic novel, and everything about this series sounds great so far. Hopefully it lives up to the expectations that are set by putting the minds of two high-profile Netflix originals together.
Altered Carbon (Season 2) - 2/27
Netflix's sci-fi original Altered Carbon is back for another season late in the month, and there's a new leading man. MCU star Anthony Mackie will be the new "sleeve" of Takeshi Kovacs, and will embark on an adventure we know very little about at the moment. The only thing I'd count on at this point is a lot of nudity, which Season 1 was more or less notorious for.
Restaurants On The Edge - 2/28
Ever get tricked into going to that beachside restaurant that is only in business because of its location? Restaurants On The Edge seeks out eateries just off the coast of desirable water fronts, and tries to make the food worthy of the location in this food series. Sounds like a great watch for anyone who loves renovation shows, or wants a version of Kitchen Nightmares that has less stress and Gordon Ramsay screaming.
CinemaBlend is the place to be for all the latest news on what's happening on Netflix and other streaming services. Stick with us throughout the month of February for more on these shows, and for a look at what else is happening in the world of television and movies.
Your Daily Blend of Entertainment News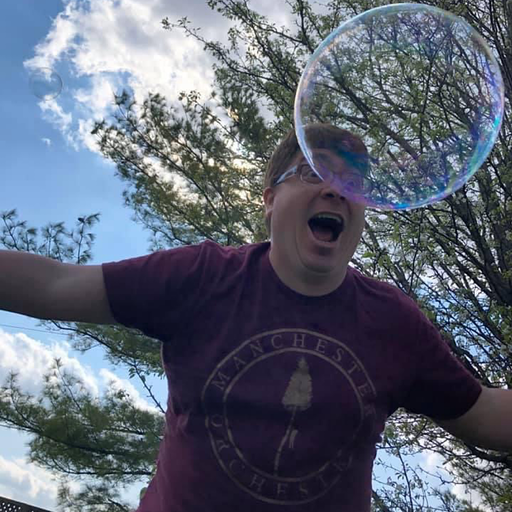 Mick contains multitudes and balances his time reporting on big happenings in the world of Star Trek, the WWE, reality television, and other sci-fi shows.