The Best Shows On Netflix That You Can Binge Over A Weekend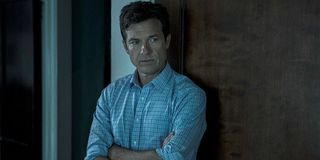 Picture if you will a wide-open weekend devoid of responsibility and any destinations outside of the comfort of your own home in mind. Practically by natural selection, you reach for your content streaming device to browse the best shows on Netflix, with the goal to complete an entire binging session within the free time you have been granted.
Thankfully, some of the best shows on Netflix do offer a binge that could last a couple of days for the determined viewers. Some feature episodes lasting 15-20 minute and others are a modest collection of feature-length segments that can hold your attention for hours on end.
To help narrow down you search for the ultimate non-stop binge, please indulge in our guide on the best shows on Netflix that will grant you a fulfilling weekend without ever leaving the couch.
Documentary Now! (21 Episodes)
Documentaries have existed long enough and gained enough popularity, especially recently, to be considered their own genre. So, as happens with any genre, it deserves to be torn apart to hilarious returns.
The mockumentary had existed long before SNL veterans Fred Armisen, Bill Hader, and Seth Meyers teamed up to create Documentary Now! for IFC in 2017. Yet, while mockumentaries, such as This is Spinal Tap or The Office, poke fun at a certain topic, Documentary Now! aims to deconstruct definitive aspects of well-known documentaries out of admiration, with half-hour episodes taking heavy inspiration from films like Grey Gardens, Salesman, and the Talking Heads concert doc Stop Making Sense.
Documentary Now! Is a must-watch, not only for fans of non-fiction filmmaking, but anyone who loves the comedy of Bill Hader and Fred Armisen, who are flawless as the various roles they play. Not to mention, catching host Helen Mirren earnestly introduce the otherwise ridiculous premise of each episode is enough to earn a recommendation. Stream it here (opens in new tab).
The End of the F*ing World (16 Episodes)
There are many Netflix shows that depict romance from a kind, sentimental perspective, such as the aptly titled Love. Well, who wants to see that sappy rubbish, right?
Netflix's adaptation of the graphic novel by Charles S. Forsman The End of the F*ing World is a rom-com with edge, so to speak. Self-described teenaged psychopath James (Alex Lawther) sees potential in classmate Alyssa (Jessica Barden) as his first murder victim, and joins her on a cross country trip to nowhere to appease her romantic inclinations toward him.
The End of the F*ing World is as dark as coming-of-age comedies can get and its young leads are magnetic. It is one of the best Netflix shows to help bring out your darker side. Stream it here (opens in new tab).
Explained (30 Episodes)
So, you're getting ready for this weekend of Netflix binging when you suddenly feel obligated to do something "productive." Fortunately, such a Netflix show exists that allows you to stay faithful to your binging schedule while making a (somewhat) honest contribution to society.
The Netflix original docuseries Explained offers a play-by-play education on various topics in just 20 minutes or less at a time. Lessons range from the concept of monogamy, the potential of life on other planets, the science behind marijuana, and even the origins and cultural impact of the question mark.
Each segment is complemented by eye-catching visual aids interspersed with experts' first hand testimonies and the voices of a rotation of celebrity guest narrators. Explained is one of the best shows on Netflix that makes you feel smart in addition to feeling entertained. Stream it here (opens in new tab).
The IT Crowd (25 Episodes)
If you think your office morale is a bit dim, wait until you see what these IT employees have to put up with at their company one of the funniest shows available on Netflix.
British series The IT Crowd, which ran from 2006-2010 before receiving a proper finale in 2013, is the ultimate nightmare of office mundanity, focusing on the misadventures of IT employees Roy (Chris O'Dowd) and Maurice Moss (Richard Ayoade) after the hiring of technologically illiterate supervisor, Jen Barber (Katherine Parkinson). Forced to work together, the trio eventually form a close kinship, helping each through a number of hilarious disasters in or outside the office.
The IT Crowd is well deserving of its cult status for its unique satirical take on office culture and bizarrely quirky humor. Plus, you'll quickly discover that Roy's repeated utterance of "Have you tried turning it off and on again?" to tech-desperate colleagues never gets old. Stream it here (opens in new tab).
Master of None (20 Episodes)
Aziz Ansari made quite an impression as fan favorite Tom Haverford on Parks and Recreation, another one of the best shows on Netflix. His more decidedly highbrow turn on the Netflix original comedy which he created painted the actor in an entirely new light.
Master of None stars Aziz Ansari as a fictionalized version of himself, in some capacity. His character, Dev, is an actor from New York struggling to make a living whilst figuring out the complications of his personal life.
While that premise sounds pretty bland, the secret to this Emmy and Golden Globe-winning series is its execution. With deeply grounded storylines, brutally honest cultural commentary, and the unmistakable tone of arthouse cinema, Master of None is quite close to masterful. Stream it here (opens in new tab).
Mindhunter (19 Episodes)
How do you catch a murderer? By adopting a strong moral compass? Actually, as it turns out, quite the opposite.
This period drama set in the late 1970s chronicles the development of psychological and criminal profiling by gaining a deeper understanding of the mind of a serial killer, an innovative method of investigation for the time that was not without its controversy. Holt McCallany and Jonathan Groff play two FBI agents tasked with interviewing the country's most notorious criminals, such as Son of Sam or Charles Manson, to get inside their heads.
Featuring several episodes directed by crime thriller veteran David Fincher, Mindhunter is one of the best shows on Netflix, and an exclusive of the streaming service, for its bold look into the revolutionary means of learning how to think like a bad guy to catch one. It is an absolute must for fans of true crime stories. Stream it here (opens in new tab).
Nailed It! (13 Episodes)
Is it just me, or does it get kind of boring to watch baking competitions featuring people who are actually good at what they do? Not to mention, might viewers be more interested in seeing people with more relatable baking skills take on treats more suited for professionals?
If that is the kind of baking show you are hungry for, look no further than Nailed It!, the competition show that never lives up to its name. People with little to no experience in the kitchen are challenged to craft impossibly elaborate baked goods you might find on your mother's Pinterest board to perfection in hopes to win $10,000.
This Emmy-nominated Netflix original reality competition is a healthy dose of sugar coated joy thanks to gigglish energy of host Nicole Byer and the hilarity of watching contestants fail miserably at their challenges. When it comes to making baking competitions fun for practically anyone, Nailed It! nails it. Stream it here (opens in new tab).
The OA (16 Episodes)
Remember that movie Flight of the Navigator, Disney's 1986 cult classic about a child who inexplicably disappears for 8 years and returns home to discover he is equipped with skills to pilot an alien ship? Did you ever think that movie could have used a bleaker edge?
The OA tells the story of Prairie Johnson (Brit Marling), a formerly blind woman who went missing seven years earlier, but returns in her 20s with her sight restored referring to herself as "The OA." The next step is to figure out where she has been, why she is back, and just what has happened to her.
The OA is a favorite among the best shows on Netflix for sci-fans for its enticing premise and Brit Marling's performance as a woman burdened by the unexplainable mysteries that now define her. It is a dizzying journey of self-rediscovery and the fear of what those discoveries will reveal. Steam it here (opens in new tab).
Ozark (20 Episodes)
After finishing your third rewatch of Breaking Bad, you are probably looking for something else in the category of morally corrupt family men, but, perhaps, in just a third of the time. You can find that easily in the first two seasons of the Netflix original, Ozark.
Chicago financial advisor Marty Byrde (Jason Bateman) drags his wife (Laura Linney) and children to the Missouri Ozarks in a desperate effort to launder money for a Mexican drug cartel. Facing tension with a myriad of shady locals and an obsessive FBI agent on his tail, Marty soon learns a life of crime is not for the faint of heart.
Ozark's depiction of Midwestern culture nails its mundane emptiness, but ups the ante on seedy criminal activity for good measure. There are enough pulse pounding thrills and shocking twists to keep you addicted. Stream it here (opens in new tab).
The Toys That Made Us (12 Episodes)
Maybe you're too old for playing with toys by now. However, have you ever found yourself looking back on the days when warfare reenactments with G.I. Joe or your first taste of the corporate world with Barbie was the best part of your day and wondered why?
The Toys That Made Us is a collection of hour-long documentaries uncovering the origins and cultural impact of the world's best-selling child's playthings. From the unexpected success of Star Wars merchandise to the influence of little building blocks called LEGOs, this Neftlix show uncovers how these products have defined the childhoods of many generations.
Just as Netflix's original docuseries Explained feeds your brain while feeding on your downtime, The Toys That Made Us appeases your inner child while informing your intellectual perspective. It's new spin-off, The Movies That Made Us, offers the same treatment to film buffs. Stream it here (opens in new tab).
Congratulations! You have completed your liberating journey the world of some of the best shows on Netflix. What are you going to do now? Maybe get up, get some fresh air… and find someone to discuss your favorite show's epic conclusion with!
Your Daily Blend of Entertainment News
Jason has been writing since he was able to pick up a washable marker, with which he wrote his debut illustrated children's story, later transitioning to a short-lived comic book series and (very) amateur filmmaking before finally settling on pursuing a career in writing about movies in lieu of making them. Look for his name in just about any article related to Batman.
Your Daily Blend of Entertainment News
Thank you for signing up to CinemaBlend. You will receive a verification email shortly.
There was a problem. Please refresh the page and try again.