12 Terrific Shows Coming To Netflix In January 2020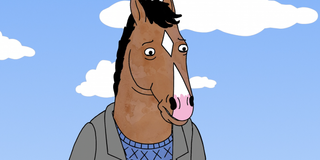 January is the start of a new decade, and a new era for Netflix. The year 2020 will see many other big names enter into streaming, so expect the streaming giant to defend its crown with even more great content and surprise additions to its lineup.
It's hard to say what new shows on this list could be that next sleeper hit for Netflix, though there's no denying quite a few have potential. Jump down below to see what show's will kick off the decade, and which classics will take their final bow right as 2020 kicks off.
Messiah 1/1
Netflix is diving into the world of modern-day prophets with a series that imagines what would happen if a Messianic figure appeared in today's modern world. One CIA officer is tasked with investigating the individual, his massive following, and whether or not the miracles he's allegedly performing are the real deal or this is just the work of a con man who has duped a world ready to believe.
Spinning Out 1/1
Kaya Scodelario and January Jones star in a figure skating drama that takes the action on and off the ice. Kat Baker is an up-and-coming skater fresh off of a bad performance, and hoping to revitalize her career amidst a lot of family drama. Her goal is making it to the Olympics, and it sounds like that goal will be quite an uphill battle that should make for great television. Oh yeah, and Johnny Weir plays a character, so this should be a real treat for fans of figure skating.
The Circle- 1/1
Big Brother and other reality show fans can prepare for a new obsession. The Circle takes the social element of reality television and removes a key component, looks. Contestants only interact through a social media platform which means they can be whoever they want. Contestants will continually rank each other and the lowest ranked person will get eliminated each time. Will the winner be the person who is the most genuine, or the players who lived a complete lie for prize money?
Anne With An E (Final Season) - 1/3
Anne With An E has been vastly different than the old Canadian miniseries adaptation of Anne of Green Gables, and fans have responded to it well. Unfortunately, all good things come to an end and the final season will feature Anne setting out to figure out what the rest of her life will look like. Series creator Moira Walley-Beckett expressed some sadness the series couldn't continue, but promised this final season will give a satisfying end to Anne's journey.
Dracula- 1/4
Sherlock and Doctor Who fans, Mark Gatiss and Steven Moffat have a new show for you to fawn over. This upcoming three-part series will revisit the tales of the iconic vampire Dracula, and re-tell the tale in a way only Gatiss and Moffat can. Early footage for this one looks particularly gruesome, so anyone who isn't too comfortable with things that are on the gory side may want to focus on Season 12 of Doctor Who instead.
Medical Police- 1/10
In what may be one of the more interesting entries in the January Netflix lineup, cult classic Adult Swim series Children's Hospital is getting a spinoff. Medical Police follows doctors Owen Maestro and Lola Spratt in Brazil where they uncover a deadly virus. The two are enlisted as government agents, and must work to find a cure and bring whoever is responsible for this illness to justice. Expect things to get goofy, and expect to laugh a good deal.
Zumbo's Just Desserts (Season 2)- 1/17
One of the most technically intense cooking shows is back! Zumbo's Just Desserts brings back Australian celebrity baker Adriano Zumbo and his over-the-top creations that have shocked chefs worldwide. Contestants will return for another grueling season that demands perfection, creativity, and some of the most mouth-watering desserts Netflix subscribers have ever seen. For those looking to stick to a New Year's diet, this may not be the best one to binge.
Sex Education (Season 2)- 1/17
Otis is back, but his adventures in Season 1 have come back to bite him in Season 2. He's now navigating his own sexual desires while the school is in the midst of a chlamydia outbreak, and trying to revive his strained relationship with Maeve in the process. Things will only get more complicated as some new kids come to town, and really shake up this entertaining series yet again.
The Ranch (Final Season)- 1/24
A little under four years since its debut, The Ranch is finally airing its final season on Netflix. The Bennetts have some issues on the horizon as Christmas nears, the least of which being that Lisa Neumann is in control of the ranch. The series has weathered the storm of controversy during its run, can it finish strong and become one of Netflix's most successful originals?
The Chilling Adventures Of Sabrina (Part 3)- 1/24
Sabrina Spellman stopped the Dark Lord's reign on Earth, but unfortunately, it cost her the new love of her life. The Dark Lord is trapped inside Nick's body, and unfortunately, there's no saving Nick without risking the devil's escape. Luckily, Harvey, Rosalind, and Theo are down to help Sabrina attempt to rescue Nick from Hell and help the new "Queen" as she defends her title against would-be newcomers hoping to pick up where satan left off. All that and a mysterious carnival in town? This season is about to get crazy.
Next In Fashion- 1/29
Queer Eye star Tan France is known for his fashion sense, which may be why Netflix tapped him for a competition series where he'll put that to use. Next In Fashion takes up-and-coming people in the fashion industry and gives them a chance to go head-to-head all for a shot of becoming one of the next big names in fashion. Netflix has delivered solid competition shows like Rhythm and Flow in the past, so I'm optimistic about this one being a hit.
Bojack Horseman (Season 6B)- 1/31
Back when Bojack Horseman first premiered, it would've been laughable to imagine it'd become one of Netflix's most emotional, critically acclaimed, and thought-provoking shows. Now, the ride is finally at an end, and we'd like to think the final part of Season 6 will be just as strong as the rest of the series. For those that haven't gotten a chance to check this one out, make it a New Year's Resolution to do so.
Related: The Best Shows On Netflix That You Can Binge Over A Weekend
Be ready to binge all these shows on Netflix in January. Be sure to stick with CinemaBlend for all the latest news happening in the world of television and movies.
Your Daily Blend of Entertainment News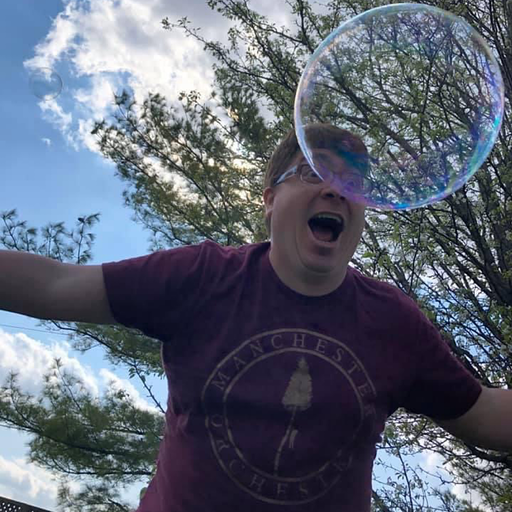 Mick contains multitudes and balances his time reporting on big happenings in the world of Star Trek, the WWE, reality television, and other sci-fi shows.