The 10 Best Batman-Related DC TV Shows, Ranked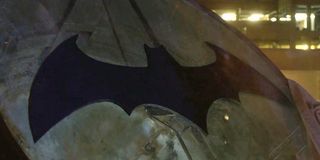 The Arrow-verse's "Crisis on Infinite Earths" crossover event made history by featuring legendary Batman voice actor Kevin Conroy in his first live action portrayal of Bruce Wayne on Batwoman. This comes after years of subtle hints to Gotham City's protector on Greg Berlanti's beloved DC TV shows.
In fact, it is hard to find a small screen adaptation of a DC comic that does not reference Batman in some way, shape, or form. Whether he is a main character or alluded to in a brief, unnamed mention, DC TV shows rarely escape the Dark Knight's shadow.
The question is, of the many, many TV shows that directly or indirectly honor Batman's legacy, which one does DC the most justice? We took the liberty of ranking our choices of the 10 best series for the past and present, that reflect that description.
10. Gotham
One of Frank Miller's most acclaimed Batman stories is his The Dark Knight Returns prequel, subtitled Year One that reimagines Bruce Wayne's earlier days as a crimefighter in Gotham City. The trick to the otherwise overdone origin story concept of this 1986 limited comic book series event is that the true central character of the story is not really Batman, but a younger Jim Gordon. That may be the secret to this TV show's appeal.
Gotham is a live action crime procedural following Detective James Gordon (Ben McKenzie), recently transferred to the Gotham City Police Department, while the overarching story revolves around young Bruce Wayne (David Mazouz), whose parents' murder convinces him to become a symbol of justice for his broken city. Another key to the fun of this series, which ended in 2019 after five seasons, is seeing how the younger iterations of iconic comic book villains grow from petty criminals to Gotham's most feared. Stream it on Netflix here.
9. The Batman
In 2005, Christopher Nolan and Christian Bale teamed up to reimagine the Caped Crusader's origin story on the big screen with 2005's Batman Begins. Apparently, a year earlier, Warner Bros' animation department already had something similar in mind with this series that reimagines Bruce Wayne (voiced by Rino Romano) somewhere in his mid-20s.
The younger titular hero The Batman, not to be confused with Matt Reeves' upcoming reboot, is working to establish himself as Gotham's protector, joined by new incarnations of Batgirl and Robin, against wild reinventions of his rogues gallery, while also learning further into Bruce Wayne's free-wheeling bachelor persona more than any animated iteration before, by my count. I must admit, however, for an arguably unnecessary pseudo-prequel series, The Batman is much better than it deserves to be. Best example: a surprisingly impressive spin-off movie in which Batman squares off against Dracula. Stream it on DC Universe here.
8. Static Shock
The executives in charge of greenlighting animated series on The WB (the original CW) knew what they were talking about when they suggested more teenage superhero content in the late '90s and early 2000s (more on that topic later). One of the greatest results of that trend was Static Shock, about high schooler Virgil Hawkins (DC voice acting veteran Phil LaMarr), who fights crime with his ability to create electricity.
Static Shock is based on the comic Static, integrated into the DC Universe in 1993 after original publisher Milestone closed. Batman (voiced by Kevin Conroy) made his first of four appearances on the series in its second season, and they would later reunite on a time-traveling episode of Justice League: Unlimited that also marks a crossover with Batman Beyond in the most epic of ways: present-day Batman gets to meet his elderly self. Stream it on DC Universe here.
7. Supergirl
Clark Kent's cousin, Kara Zor-El, was actually given the live action treatment in 1984 with a film infamous for being a critical and commercial failure. Fans of the Kryptonian heroine can thank Greg Berlanti for this series starring Melissa Benoist as Supergirl.
Originally airing on CBS before joining its Arrow-verse companions on The CW after the first season, Supergirl follows the titular DC hero balancing crimefighting with her career in journalism, much like her cousin, Superman (Tyler Hoechlin). In fact, the Man of Steel's introduction to the series in Season 2 sparks much more overt references to Batman, who Clark is known to often butt heads with, which must be why he never makes an official appearance. Stream it on Netflix here or on The CW here.
6. The Flash
Supergirl was given a proper induction into the Arrow-verse in a 2016 crossover episode with this fun series starring Grant Gustin as Barry Allen, a young forensic scientist struck by lightning and blessed with superhuman speed. He uses his ability to fight evil in Central City as the title character of The Flash.
While not the first live action series based on the fastest person in the DC comics universe, the first series to spin-off from Arrow is easily more beloved than the otherwise well-received 1990s show and also can claim to have the most Batman references, as subtle as they may be. Connections to the Dark Knight in The Flash are decidedly more meta and even suggest he only exists in other realities, such a brief reference to Heath Ledger's Joker and an alternate Barry having the names "Bruce," "Hal," and "Diana" on his speed dial. Stream it on Netflix here or on The CW here.
5. Arrow
The show that started comic book fans' love affair with the work of Greg Berlanti is inspired by a less-popular DC character associated with the color green. However, with the help of Stephen Amell's abs, Arrow became one of the greatest comic book-inspired hits to grace the small screen.
You could consider the character of Oliver Queen, Stephen Amell's billionaire playboy who trained with Ra's Al Ghul to become archery-skilled vigilante Green Arrow, to be a Batman reference in itself, but even if we were to count that, it would be the tip of the iceberg. The series has made subtle references to members of the Batfamily, saw Queen once name-drop Bruce Wayne in Season 6, and opened Season 8 with a glimpse of what appears to be Batman's famous cowl. While Wayne's costumed persona is still never directly mentioned, the clever ways the Arrow pays tribute to him is appropriate enough. Stream it on Netflix here or on The CW here.
4. Teen Titans
While I can acknowledge and appreciate the popularity of Teen Titans Go! and DC Universe's live action Titans, this animated series that ran from 2003-2006 is the real deal. DC younger costumed vigilantes, such as Beast Boy, Starfire, Cyborg, Raven, and leader Robin, share a house together while taking on the destructive forces of villainy and other common struggles of the young.
While not directly tied to other iterations of the animated universe most often associated with Batman: The Animated Series co-creator Bruce Timm (especially considering their greatly differing tones), the presence of the Dark Knight is very much prevalent throughout Teen Titans, especially in connection to Robin. The Titans' leader never speaks about his adoptive father and mentor by name, but still speaks of him often. Though it may exist in a different timeline, I like to imagine it is Kevin Conroy's iteration he refers to. Stream it on DC Universe here.
3. Batman Beyond
I always find it funny to consider how Batman Beyond came to be. As co-creator Bruce Timm has recalled, it began with what he considered to be Warner Bros. execs' "terrible idea" for a teenage Batman, until they created the character of Terry McGinnis (voiced by Will Friedle), a young aspiring vigilante mentored by Bruce Wayne himself.
This continuation of Batman: The Animated Series sees Bruce Wayne (reprised by Kevin Conroy), having grown too old to fight crime, passing the torch to an unexpected teenage ally struck with a vengeful spirit following his father's murder. Bruce and Terry's unique dynamic, a striking futuristic visual style, and an inventive wave of new villains has earned Batman Beyond its own canonical DC comic book companion and a welcome spot in Batman's legacy. Also be sure to check out the brilliant feature-length spin-off film, Batman Beyond: Return of the Joker, which brings the immortal portrayal of the arch villain by Mark Hamill into the future. Stream it on DC Universe here.
2. Justice League
All these fans disappointed in Joss Whedon's contribution to the Justice League movie keep demanding the Snyder Cut. Meanwhile, I'm just sitting comfortably, watching an iteration that truly does justice to DC's most powerful superhero alliance.
The Timmverse's iterations of Batman and Superman first met in their own 1997 crossover TV movie and then became permanent colleagues in 2003 when joined by fellow vigilantes Wonder Woman, The Flash, Green Lantern, Hawk Girl, and the Martian Manhunter as a Justice League. Kevin Conroy returns to voice a comparatively meaner version of the Caped Crusader who admits to not working well with others upon the team's formation, but his tendency to butt heads with his fellow heroes is one of the strongest elements of this refreshingly mature animated series and its expansive continuation Justice League Unlimited. Stream it on DC Universe here.
1. Batman: The Animated Series
Depending on who you ask, mainstream audiences often seem to have a natural preference to live-action superhero content. However, I do not believe that there has even been a more worthy screen adaptation of one of the most endurable comic book characters in history as when he is animated, and this Emmy-winning series that ran from 1992-1999 (if you count The New Batman Adventures) is the prime example.
Batman: The Animated Series was the beginning of animator Bruce Timm's career in bringing DC's finest to life and legendary voice actor Kevin Conroy's career in giving one of history's finest portrayals of the Dark Knight. The noir-inspired visual style (animated on black paper), the intense quarrels with villainy (shoutout to Mark Hamill's Joker), and being one of the few adaptations to honor Bruce Wayne's detective skills makes this series the crown jewel of Batman's television legacy in my opinion, with all due respect to the late Adam West. Furthermore, it requires little effort to argue how the show's feature-length theatrical spin-off, Batman: Mask of the Phantasm, is the greatest Batman movie ever made. Stream it on DC Universe here.
As one of the leading superheroes of all walks of media since 1939, Batman's immortal legacy can be traced through more DC inspired TV shows than the 10 we have listed. However, based on our recommendations, these are the ones that will satisfy the comic book lover in you the most.
Your Daily Blend of Entertainment News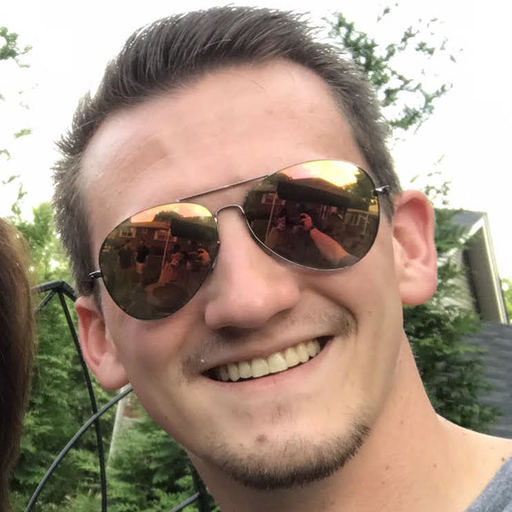 Jason has been writing since he was able to pick up a washable marker, with which he wrote his debut illustrated children's story, later transitioning to a short-lived comic book series and (very) amateur filmmaking before finally settling on pursuing a career in writing about movies in lieu of making them. Look for his name in almost any article about Batman.