Supernatural: What The Cast Members Are Doing After The Show Ends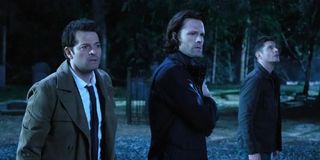 Since 2005, Supernatural has been a powerhouse series. It is the CW's longest running show and one of the longest running TV dramas ever. The success of Supernatural is no surprise with its dedicated fanbase and lovable cast of characters. For fifteen seasons, viewers have tuned in to see Dean Winchester (Jensen Ackles) and Sam Winchester (Jared Padalecki) fight the forces of evil. In Season 15, the Winchester brothers take on their final demons, paranormal monsters, and mythical creatures when the series reaches its end.
Currently, Dean and Sam are in a glorious battle against God (Rob Benedict). This type of battle only has one logical conclusion: death and destruction. With quite a few episodes left in the season, the fate of Dean and Sam is still yet to be determined. All Supernatural fans can hope for is a satisfying series finale. For fifteen seasons, the Supernatural crew created a thrilling, refreshing, and enjoyable show. It's sad to see it go, but we're excited to see the cast's upcoming projects.
Jared Padalecki (Sam Winchester)
Jared Padalecki plays one-half of the dynamic Winchester brother duo. Sam is the younger, more serious of the brothers. Prior to Supernatural, Padalecki was best known for playing Dean on Gilmore Girls. Briefly, he revised that role for the limited Gilmore Girls Netflix series. His best-known movie roles were in the horror films House of Wax and Friday the 13th.
In September 2019, Jared Padalecki joined the Walker, Texas Ranger reboot as executive producer and star. The reboot will just be called Walker and he'll take on the role made famous by Chuck Norris. In January, the CW officially became the home of this new Walker series.
Jensen Ackles (Dean Winchester)
Jensen Ackles plays protective older brother Dean in Supernatural. His early acting career includes a series regular role as Eric Brady on Days of Our Lives. After leaving the daytime soaps, Ackles appeared on the short-lived series Dark Angel and had recurring roles on Dawson's Creek and Smallville. He also had a lead role in the horror movie My Bloody Valentine 3D.
Jensen Ackles hasn't made any big project announcements yet. However, he revealed during the CW Television Critics Association panel that his wife wants him back to work immediately. He joked about wanting a long vacation, but she preferred that he start working again soon. Jensen Ackles directed a few episodes of Supernatural, so he could follow in fellow former CW star Paul Wesley's footsteps and take on some future acting and directing gigs. Ackles should enjoy the break while he can, because we're sure he'll be back in front or behind the lens very soon.
Misha Collins (Castiel)
Misha Collins plays angel Castiel. Castiel didn't enter the Supernatural world until Season 4. He then had a recurring role off and on through the years, until officially becoming a permanent series regular from Season 9 to current. Quickly Castiel became a fan favorite character and an important piece of the Supernatural ensemble.
Misha Collins has had a long list of guest appearances on shows like Charmed, CSI, ER, and Nip/Tuck. Collins appeared in the movies Girl, Interrupted and Karla. Misha Collins has also not announced any future movie or television plans. However, Collins and his wife Vicki Collins recently published a cookbook called The Adventurous Eaters Club: Mastering the Art of Family Mealtime. Misha and Vicki Collins' book seems to be selling well, so maybe he'll take time off from acting to write more books with his wife and kids. We'll have to wait and see.
Jim Beaver (Bobby Singer)
Bobby Singer has been one of Supernatural's longest running recurring characters. He's appeared in at least one episode of all fifteen seasons. Bobby hunts paranormal creatures and has become a father figure to the Winchester brothers. Jim Beaver holds many job titles. He's written, produced, and directed films. He's also written articles, plays, and books. Jim Beaver's books have been about John Garfield, the history of Blockbusters, and his own life. His memoir is entitled Life's That Way.
In 2020, Jim Beaver appeared on Young Sheldon Season 3, Episode 13, "Contracts, Rules, and a Little Bit of Pig Brains." He played a character named Kenneth. Jim Beaver is also set to reprise his role as Secretary of Defense Robert A. Singer in the Season 2 premiere of The Boys. He also has three upcoming films: Blindfire, Gunfight at Silver Creek, and Nightmare Alley. Clearly, Jim Beaver has no plans of slowing down with Supernatural ending.
Samantha Smith (Mary Winchester)
Played by Samantha Smith, Mary Winchester is Dean and Sam's mother, whose death starts the boys and their father on their hunters' quest. Like many of the Supernatural characters, she often dies and then gets resurrected, then dies again.
Samantha Smith appeared on blockbuster films like Jerry Maguire and Transformers. She's also appeared in many hit TV shows like Friends, Seinfeld, NYPD Blue, The Mentalist, and NCIS: Los Angeles. Smith hasn't made any major project announcements, but she tweeted on January 22 that she was going on her first audition in a while. This probably means we'll see her on the screen again real soon.
Mark Pellegrino (Lucifer)
Mark Pellegrino plays the Devil himself Lucifer in Supernatural. Lucifer has been one of the Winchester boys' biggest foes for a majority of the series. He's currently out of action, but we wouldn't be surprised if he makes at least one more appearance before Supernatural's final curtain call.
Mark Pellegrino has had recurring, guest, and series regular roles in many TV series including NYPD Blue, Dexter, Lost, Quantico, and 13 Reasons Why. Likely Mark Pellegrino will reprise his role as Deputy Standall aka Alex (Miles Heizer)'s dad in 13 Reasons Why's final season. Pellegrino is also set to appear in Strangers in a Strange Land, a collection of 12 comedic shorts with connecting themes. His wife, Tracy Pellegrino, is the writer and director of this movie.
Ruth Connell (Rowena MacLeod)
Rowena was the main villain of Supernatural Season 10. She's Crowley (Mark Sheppard)'s mother and a very powerful witch. As of Season 15, she's the current Queen of Hell. Ruth Connell is a Scottish actress who has appeared in theater, along with her television, film, and voice-over roles. Since moving to the states, she's mostly done independent films like The Cursed Man, Meth Head, and Hara Kiri.
Ruth Connell has lent her voice to Brave's Merida for several Disney games and TV series, such as Disney Infinity 3.0 and LEGO The Incredible games, and for the Disney Junior series Sofia the First. In 2019, she appeared in a movie called Open House and on a Youtube series called Spellagram. Connell will play Lady MacDuff in the ScotWeek production of MacBeth. This production is set for an April 11 premiere, during Scotweek. at the Moss Theater in Santa Monica, CA.
Alexander Calvert (Jack)
Jack is Lucifer's son and a boy that Dean, Castiel, and Sam have watched and trained. He's been through a lot these last few seasons. Jack has a major role in this season's battle against God. Alexander Calvert made television appearances on Bates Motel, The Returned, and Arrow before landing his Supernatural role. He's also appeared in the movies Good Boys, The Edge of Seventeen, and The Package.
Alexander Calvert's post-Supernatural schedule seems open. He'll appear in a short film called Blackout, but doesn't seem to have other projects lined up at the moment. However, in July 2019, he spoke to an online publication called Boys by Girls and mentioned that he doesn't like to talk about upcoming projects in case they fall through. Therefore, Alexander Calvert may have a few acting gigs in the works, but is being cautious about sharing them.
Kim Rhodes (Sheriff Jody Mills)
Sheriff Jody Mills runs Sioux Falls, South Dakota. Mills often helps Dean and Sam on their cases and occasionally does her own hunting. Jody Mills has been a recurring character on Supernatural since season 5. Kim Rhodes' most memorable appearances are as Cindy Harrison on Another World and As the World Turns, and as Casey Martin in The Suite Life of Zack & Cody and The Suite Life on Deck. She played Zack and Cody's mother on the Suite Life shows.
Kim Rhodes also made a few appearances as Assistant Director Linda Barnes in Criminal Minds and Criminal Minds: Beyond Borders. Rhodes has appeared in the movies Christmas with the Kranks, Sky High, and Beethoven's Christmas Adventure. Kim Rhodes and Briana Buckmaster host a podcast called The Wayward Podcast. It's a lifestyle podcast that gives their insight on being humans trying to find their path. It launched in 2018.
Rob Benedict (God)
God first entered the Winchester's world as a character named Chuck Shurley. It was later revealed that he was the one and only God. God has been a recurring character since season 4 of Supernatural, and the Winchesters are currently in an end of days type battle with him.
Rob Benedict has a hefty resume of television and movie roles. His most known works include Buffy the Vampire Slayer, Felicity, the Birds of Prey series, Alias, Masters of Sex, and Not Another Teen Movie. Rob Benedict will appear in Violet. Violet is set to premiere in March at South by Southwest. Justine Bateman wrote and directed this movie about a film development executive who realizes that her guiding voice is a liar. Olivia Munn plays the title character and Justin Theroux plays her guiding voice.
Jeffrey Dean Morgan (John Winchester)
Jeffrey Dean Morgan plays Sam and Dean's beloved father, John. John taught the boys how to be hunters, and his teachings and morals have been an important factor in their quests. Jeffrey Dean Morgan is best known for his TV series roles on Grey's Anatomy and The Good Wife. He also had roles in the movie Rampage, Batman v Superman: Dawn of Justice, P.S I Love You, and Watchmen.
Since 2016, Jeffrey Dean Morgan has turned his recurring character role into a series regular gig on The Walking Dead as Negan. He has three future movie projects in the work: The Postcard Killings, Walkaway Joe, and Shrine.
Supernatural returns to the CW on March 16, and the series finale is set for May 18. Netflix also has the fourteen prior seasons available to stream.
Your Daily Blend of Entertainment News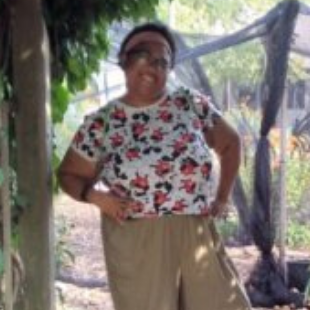 Spent most of my life in various parts of Illinois, including attending college in Evanston. I have been a life long lover of pop culture, especially television, turned that passion into writing about all things entertainment related. When I'm not writing about pop culture, I can be found channeling Gordon Ramsay by kicking people out the kitchen.