Why Outlander's Heartbreaking Death Is Exactly What Season 5 Needed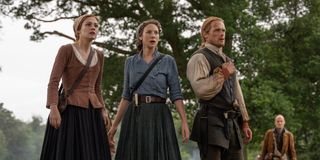 (Image credit: Starz)
Spoilers ahead for Episode 7 of Outlander Season 5, called "The Ballad of Roger Mac."
Outlander's long-awaited battle between the Regulators and the forces of the English crown finally went down in "The Ballad of Roger Mac," and it delivered a death that was both shocking and a long time coming. The fight saw the death of Murtagh Fitzgibbons, and although it was arguably the most heartbreaking death on the series in years, for me it was exactly what Season 5 needed.
I have two reasons for being glad that Murtagh's death finally happened, which is saying a lot considering how thrilled I was back in Season 3 when the show delivered the twist of Murtagh's survival following Culloden, unlike what happened in Diana Gabaldon's book saga. If you've recovered enough from watching Murtagh die just after saving Jamie's life despite fighting on opposite sides in "The Ballad of Roger Mac," read on for why Murtagh's death is a good thing for the story.
Let's start with the reason that didn't leave me an emotional mess by the end of the hour!
Sadly, Murtagh's survival and then return to the narrative once Outlander moved to North Carolina significantly altered the course of the show, especially compared to the books. There was a recognizable name and face to the Regulator movement, so it became very important. While this wasn't a bad thing, it did pull Outlander away from the source material, and Outlander is a grand saga with more books to get through.
Sticking to the novels is probably the best way to remain on track for a series that presumably isn't going to end any time soon. Unlike Game of Thrones, Outlander is unlikely to outpace the source material and have to wing it. As the leader of the Regulators with the crown gunning for his head (especially once his men started with the tarring and feathering), Murtagh couldn't fit into any of the non-Regulator plots.
Murtagh couldn't stay with Jamie and Co. at Fraser's Ridge without putting everybody in danger, and he couldn't be with Jocasta after she refused to wait for him and married somebody else. The Regulator rebellion wasn't sustainable. There was no more room left in Outlander for Murtagh if the other plots are going to advance, so Murtagh had to die. R.I.P. Murtagh, but good for the narrative.
Now that I'm done being heartless about how good it is for the story that Murtagh met his doom in "The Ballad of Roger Mac," I'll get into why it was exactly what Season 5 needed from an emotional standpoint.
A lot of Season 5 has fallen emotionally flat for me, which I partially attribute to how Season 4 was tearing through the source material at a furious pace to hit the plot points without giving the characters any time to breathe. The fifth season has felt kind of paint-by-numbers, so to speak. "The Ballad of Roger Mac" succeeded for Outlander the same way the Battle of Culloden did: viewers of course pretty much knew what was going to happen, thanks to history, to the trailers, and to what naturally had to happen, but it was an intense event with an emotional culmination. Outlander delivered what it promised, and it delivered it well.
The emotional stakes built throughout the episode, starting with Bree and Roger and really packing a punch when Jamie was forced into wearing a red coat. Kudos to Sam Heughan for the entire episode, but I was particularly struck by his performance when he had to don that coat. Kudos to Caitriona Balfe as well, for managing to convey the whole history of the show pertaining to the Brits vs. the Scots and what happened to Jamie with one look, when she saw him in that red coat.
The whole episode built to Jamie and Murtagh meeting, and even though I just knew somebody was going to shoot and/or stab Murtagh as soon as he and Jamie started smiling and approaching each other, the moment of the gunshot still struck me. When Jamie refused to accept that Murtagh was dead and dragged his beloved godfather's body to Claire for treatment, I wanted him to be right even though I knew he had to be wrong. And the episode gave Jamie moments to despair and mourn, which meant I (and hopefully other viewers for whom this packed a punch) got some catharsis.
Outlander didn't rush this battle or Murtagh's death or the aftermath, and the aftermath consisting of Jamie condemning Tryon for what he did and all but throwing the red coat back felt earned. While this episode was about the battle, the end of the Regulator plot, and the spark of the Revolutionary War, the death of Murtagh was the emotional climax, and it was heartbreaking in the best way.
Now that I've gone on and on about how happy I am about how sad I was, you may be wondering why I haven't mentioned Roger here. After all, the cliffhanger was about Roger, the hour opened on Roger, and the episode was literally named for Roger.
Outlander really did paint the picture of an executed Roger, since the man carrying Roger's handkerchief had been hanging from a tree long enough that surely he had to be dead. Jamie crossed himself, and Bree was devastated. Sure, the man's face was covered, but it definitely looks like Roger is dead.
Which definitely might be what Outlander is going for. The episode ended with the body being cut down but before Jamie could remove the hood, and Outlander just delivered one game-changing death. Since the show has departed pretty heavily from the books this season, I'm not going to assume one way or the other that the books 100% hold the answer to whether he lived or died.
Still, I'm going to assume that Roger lived and Outlander just wanted to make us even more emotional after watching Murtagh die until I know any better. Since Roger is probably alive, in my mind, Murtagh is the only heartbreaking and game-changing death from "The Ballad of Roger Mac."
Find out what happened to Roger and how the Fraser family moves on from Murtagh with new episodes of Outlander, airing Sundays at 8 p.m. ET on Starz. Since Outlander finished production on Season 5 before the premiere, fans don't have to worry that it will be one of the many shows forced to cut their seasons short due to the coronavirus. A very long Droughtlander is on the way, but Season 5 will air in full.
Your Daily Blend of Entertainment News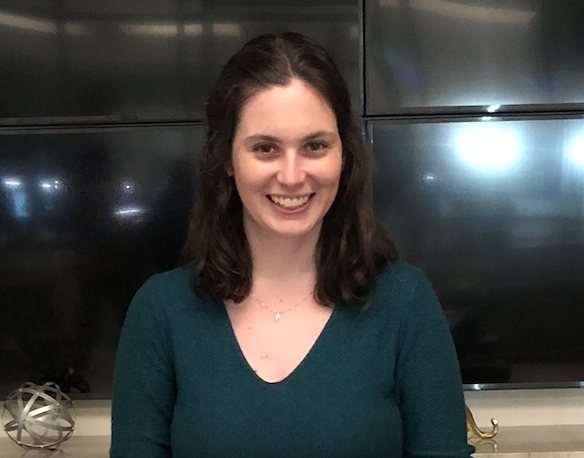 Laura turned a lifelong love of television into a valid reason to write and think about TV on a daily basis. She's not a doctor, lawyer, or detective, but watches a lot of them in primetime. Resident of One Chicago, the galaxy far, far away, and Northeast Ohio. Will not time travel and can cite multiple TV shows to explain why. She does, however, want to believe that she can sneak references to The X-Files into daily conversation (and author bios).