Every TV Show Cancelled In 2020 So Far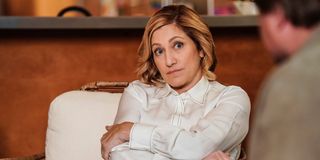 I think we can all agree that the end of the 2019-2020 television season has been a weird one, and through no fault of its own. Most of our favorite network TV shows had to stop filming before their seasons were even finished, with almost all of the series on the major broadcast networks (CBS, NBC, ABC, Fox, The CW) needing to give us de facto finales and, in some case, wrap up with episodes that had to be completed in some odd ways.
While everyone has spent much of the spring streaming more than ever, that doesn't mean we don't care about watching shows when their air live, especially right now, so when something we love gets cancelled it really stings. Well, no year, no matter how odd, is safe from the extreme highs of renewals or the excessive lows of cancellation, and 2020 has already seen its fair share of shows fail to impress and get sent to the great TV beyond.
We know you already have a lot to keep track of, so, for you now, we have a complete list of everything that's been cancelled so far in 2020. This means that you can consult this list when you need to check up on the status of any show, whether it aired on a traditional network, cable, or one of those newfangled streamers that you kids are always going on and on about. Let's get to it!
Tommy (CBS) - Cancelled In May
Edie Falco's return to TV after long stints on two premium cable hits (The Sopranos and Nurse Jackie) was almost certainly seen as a wonderful possibility to do gangbusters for CBS. The show combined Falco's Emmy-winning powers with the police procedural nature known and loved by many of the network's fans, with Falco starring as the first female Chief of Police in Los Angeles on Tommy. After an early February debut, though, it would seem that the ratings were a lot lower than was hoped, and the show was axed shortly before its 12th and final episode aired.
AJ And The Queen (Netflix) - Cancelled In March
With the enduring success of RuPaul's Drag Race, you would think that a scripted show where Mr. RuPaul Charles plays a down on her luck drag queen who has to travel across the country to find work, while teaching a young stowaway about life, would be a shoo-in for viewers aplenty. Alas, it seems that that was not to be, as the RuPaul executive produced and written AJ and the Queen met its end about two months after its 10-episode first season debuted.
Broke (CBS) - Cancelled In May
As we've already seen, having a successful and popular actor / personality headline your show isn't in any way a guarantee for high numbers of viewers, but the fall of Broke was still sudden. Fans were heartbroken when Pauley Perrette announced that she was leaving her time on NCIS behind after starring in all 15 season of the hit crime procedural. But, it wasn't long before she decided to lighten things up and took the gig on Broke, playing a single mom who lets her snobby sister and brother-in-law move in when they lose their fortune. Unfortunately, just a little over a month after the sitcom's April 2 premiere, Broke was cancelled.
Spinning Out (Netflix) - Cancelled In February
Cancellations are never easy on fans, but sometimes a show gets the boot and people get riled up real good. This is the case with Spinning Out, Netflix's one-season ice skating drama. Just over a month after its January 1 debut, it was confirmed that viewers would not get a second season, and, well, it would be fair to say that those who loved show did some spinning out of their own. Fans were furious that a show which found a way to deal with several important issues (such as bipolar disorder, sexual assault, racial and economic inequality, and cultural stereotypes) wouldn't be given a chance to grow, but that ire did not end up giving Spinning Out another life.
Carol's Second Act (CBS) - Cancelled In May
This is yet another case of a long-time favorite trying to make a comeback and it just not connecting enough with fans. Carol's Second Act saw Patricia Heaton (Everybody Loves Raymond, The Middle) head back to sitcom land, this time as a woman who decides to follow her dream of being a doctor in her 50s, after raising her family, getting a divorce and leaving her teaching career. The series took over a timeslot from the revival of Murphy Brown, and managed to do worse there than that cancelled show did in its one new season, so it's not a huge surprise that Carol's Second Act was cut short.
Soundtrack (Netflix) - Cancelled In January
There are going to be a lot of one season wonders on this list, and Soundtrack is among them. This romantic musical drama followed a diverse cast through the ups and downs of their love lives in modern day Los Angeles, and featured well known stars like Jenna Dewan, Marianne Jean-Baptiste, Campbell Scott, Christina Milian and Madeleine Stowe. While it certainly took an unusual approach to its drama, it released to little buzz in mid-December and didn't manage to gain any real popularity, so it came and went very quickly.
Man With A Plan (CBS) - Cancelled In May
This Matt LeBlanc-led family sitcom is one of the few on this list that was let go with several seasons under its belt. Man With a Plan focused on LeBlanc's Adam taking on a larger parenting role after his wife decides to head back to the outside-of-the-home workforce after 13 years as a stay at home mom. The show was never a huge hit, but the ratings fall that began in Season 2 finally sealed the comedy's death knell in Season 4, when it was cancelled a little less than a month before the season finale.
Marianne (Netflix) - Cancelled In March
It turns out that not even a thumbs up from horror-meister Stephen King can save a show...even if that show is, indeed, focused on scaring the bejeezus out of us. This French series followed an author who soon came to realize that the terrifying creatures she wrote into her stories were somehow manifesting in the real world, but while Marianne got great reviews from critics and viewers alike, not enough people tuned in to witness its creepy glory. So, Marianne got about six months to gain traction, until it was cancelled by Netflix in March.
Almost Family (Fox) - Cancelled In March
Stirring up controversy isn't always a bad thing for a TV show, but it probably didn't help the not-at-all-buzzed about and poorly reviewed Almost Family bring any viewers to the party. The drama was centered on three young women who find out that they're siblings...who were all fathered by a famed fertility doctor who's been discovered to have used his own sperm to "help" his many patients. This is something that's actually happened in real life, and several victims spoke out against the drama. Almost Family debuted in the fall, was promptly left off of the winter schedule, and then cancelled in early March.
Sorry For Your Loss (Facebook Watch) - Cancelled In January
It can be hard to get enough eyeballs on a show from a new streaming service, but, by all accounts, Sorry for Your Loss deserved more attention than it got. The drama, which starred Elizabeth Olsen (Avengers: Endgame) and Kelly Marie Tran (Star Wars: The Last Jedi), saw recent, young widow Leigh's life upended after her husband's sudden death and the realization that she actually didn't know a lot about him. Sorry for Your Loss was loved by critics and audiences, which was probably what granted it enough grace to nab a second season, but it lost its life almost two months after the end of Season 2.
Limetown (Facebook Watch) - Cancelled In January
It's no longer uncommon for a podcast to get turned into a television show, and such was the case with Limetown. The series (and podcast on which it was based) follows the fictional account of journalist Lia Haddock (Jessica Biel), who attempts to solve the mysterious disappearance of over 300 people from a neuroscience research community in Tennessee. This was Biel's live action follow up to her Emmy nominated role in The Sinner, but her recent TV triumph wasn't enough to keep Limetown around for more than one season.
Party Of Five (Freeform) - Cancelled In April
There are no guarantees in television, but that is even more true when trying to bring a formerly beloved property back from the dead via a reboot. Party of Five was a big hit for Fox from 1994-2000, so many were skeptical when the family drama about five siblings who had to raise each other when their parents die suddenly was primed for a reboot. This time, the concept was turned on its head, with the siblings being forced to fend for themselves when their parents get deported. The new Party of Five got much love from critics, but the ratings were low enough that it was just too costly for the cabler to justify a second season.
Insatiable (Netflix) - Cancelled In February
Here we have another controversial show, but at least this one made it to Season 2. Insatiable followed high schooler Patty (Debbie Ryan), who had been bullied for years because of weight. Now suddenly thin, she returns to school to get revenge on everyone who made her life a living hell for years. But, the dark, satirical comedy got lots of negative attention after people saw the first trailer and said the show was body-shaming, with a petition to stop the show's release getting hundreds of thousands of signatures. Still, Insatiable managed to score a second season, but it's possible the negative attention scared off too many people for the show to get the viewers it needed.
Project Blue Book (History Channel) - Cancelled In May
Networks always try to bet on established stars when possible, and the History Channel probably had great hopes for Project Blue Book, which featured Game of Thrones alum Aidan Gillen as a Cold War-era college professor hired by the U.S. Air Force to investigate UFO sightings. The show debuted in early January 2019 to numbers strong enough for it to rate as the most-watched scripted cable series premiere of the 2018-2019 TV season. Season 2, however, averaged far less viewers, so it would seem that the network thought it best to cut the drama loose.
Mortel (Netflix) - Cancelled In January
Late November saw the debut of French supernatural drama Mortel on Netflix, and the show had an intriguing premise that could have easily connected with audiences looking for something creepy and original to watch. The series focused on two teenagers who were trying to solve the murder of one of their siblings, and were better able to embark on that task after meeting with a mysterious entity who gifted them with superpowers. Unfortunately, Mortel didn't make much of an impact on subscribers, and was cancelled two months later.
Ambitions (OWN) - Cancelled In January
Soapy dramas about high profile figures getting into mischief can be an easy sell if they score the right audience, but it looks like the time simply wasn't right for Ambitions. The OWN series, which starred Robin Givens as the wife of Atlanta's ambitious mayor who's in a very public legal battle with her former best friend, could have been catnip for viewers. But, all the scheming and gun-toting couldn't give it any real traction, and it only manged to out rank two other shows on the network, leading to its cancellation a little over a month after Season 1 ended.
Knightfall (History Channel) - Cancelled In May
Another two-season History Channel show lost its life in early May, and that show was the medieval-set drama, Knightfall. The series followed the the Middle Ages' most powerful, wealthy and mysterious military order, the Knights Templar, as they lose allies and gain enemies. The Season 2 addition of Mark Hamill, apparently, didn't do anything to bring the series more viewers, and it was let go almost a full year after the second season ended.
If Loving You Is Wrong (OWN) - Cancelled In February
If Loving You Is Wrong was the second soapy drama to get the ax from OWN this year, but at least this one had five seasons to let its light shine. The Tyler Perry-created series followed a group of friends looking to find (and keep) love in their middle class neighborhood, but who frequently looked in some very wrong places. About a month before Season 5 premiered in March, word came down that it would be its last.
Ray Donovan (Showtime) - Cancelled In February
Sometimes even a long and fairly prestigious run doesn't guarantee that a series will get the opportunity to wrap things up so that fans aren't left with cliffhangery questions when it all comes down to it. Showtime's Ray Donovan, which ended Season 7 on January 19, was cancelled just a couple of weeks later. Fans were shocked, as it was thought that the show would at least get one more season, but, aside from series star Liev Schreiber seeming to be pretty cool about the cancellation, the good news is that it looks like fans might actually get some answers in the not too distant future.
Very Cavallari (E!) - Cancelled In May
Well, this one isn't a total surprise at this point. The divorce of Very Cavallari stars Kristin Cavallari and Jay Cutler quickly went from amicable-seeming to a bit nasty, and many assumed this would mean the end to the reality show that focused on the couple, as Cavallari flexed her fashion empire muscles. Now, a little over three weeks after the couple announced their split, Cavallari has gone public with her decision to end the show. Will Cavallari wait for this dust to settle and then launch a reality show about rebuilding her life with her three kids after divorce? Nothing's been announced, but I wouldn't be surprised.
Outmatched (Fox) - Cancelled In May
Well, it looks like Outmatched really was (yeah, Imma do it) outmatched by the competition. The comedy, which starred Jason Biggs and Maggie Lawson as blue collar parents trying to raise four kids, when three of those kids were certified geniuses, was in its first season at Fox. Outmatched debuted in January, but didn't catch on with critics or audiences, so it was cancelled about two months after the Season 1 finale.
Osmosis (Netflix) - Cancelled In March
This near-future set drama, which debuted in March 2019, followed a group of singles who try a new dating service which uses a brain implant to help people find a partner who fits them perfectly. Since Osmosis is sci-fi, you can probably guess that things then went awry in several disturbing ways. Unfortunately, the cool premise of this French series didn't attract enough perfect partners of its own, and the show never really took off as hoped. Osmosis was cancelled by Netflix a year later, after one season.
Bless This Mess (ABC) - Cancelled In May
Awww, man! I was really hoping that Bless This Mess (which starred Dax Shepard, Lake Bell, Lennon Parham, David Koechner and Pam Grier, among others) would be able to capture a dedicated following that would allow the series to grow, such as recently unsung comedy heroes like Superstore have. Alas, it appears that was not to be. The series followed a New York City couple who leave their lives behind to take over the unexpectedly ramshackle farm that they inherited from a relative. As they slowly adjusted to farm life, they tried to fit in with their new community, which was filled with many lovable weirdos. Bless This Mess was cancelled shortly after the Season 2 finale.
The Rook (Starz) - Cancelled In March
A supernatural series at Starz has bitten the dust. The Rook, which was based on the 2012 book of the same name by Daniel O'Malley, focused on Myfanwy (Emma Greenwell) who woke up near London's Millennium Bridge with no memory and no way to explain why she's surrounded by dead bodies. Myfanwy comes to realize that she's an agent for a secret branch of the British government that handles people with supernatural abilities, and that someone is trying to kill her. Many fans of the novel took issue with he fact that the drama twisted the light, fantastical tone and made it gritty for TV, and The Rook ended Season 1 last summer with ratings that landed it in the bottom third of Starz's nine dramas.
Schooled (ABC) - Cancelled In May
Spinoffs don't always have an easy road ahead just because the parent show was a solid hit, and that turned out to be the case for this spinoff of The Goldbergs. Schooled followed former Goldbergs character Lainey (AJ Michalka) as she returned to her old high school to teach music, connect with some of her old teachers as a peer, and try to be a positive influence in the lives of her students. The show, which took place in 1990-something, was the second-highest rated new comedy of the 2018-2019 season, but a ratings dip in Season 2 led to its demise.
Vida (Starz) - Cancelled In March
The critically acclaimed family drama, Vida, got something most cancelled shows don't get to do: end with a finale that actually wraps up the storylines. Vida saw two estranges sisters, Emma (Mishel Prada) and Lyn (Melissa Barrera) return to their East Los Angeles neighborhood for their mother's funeral, only to realize some big secrets about her and have to confront their own life choices. The series, which won the GLAAD Media Award for Outstanding Comedy series last year, was cancelled before Season 3 could begin airing in April, but it gave those behind the show time to craft an ending that should satisfy fans.
Well, we already have quite a long list of cancellations, and while I certainly hope your favorite isn't among them, let's be honest, none of us are going to run out of great TV to watch anytime soon. Remember to bookmark this list so that you can keep track of all the cancellations coming our way this year, and if you need something new to watch, be sure to check out our 2020 Netflix guide and see what's coming to TV this summer!
Your Daily Blend of Entertainment News
Yennefer's apprentice, Gilmore Girl; will Vulcan nerve pinch pretty much anyone if prompted with cheese...Yes, even Jamie Fraser.