The Challenge And 12 Other Non-CBS Shows Streaming On CBS All Access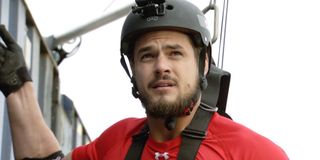 Since its launch in October 2014, the CBS All Access online subscription service has been the place to go to catch up on all the latest and greatest programming from the broadcast network. The platform has only gotten better and more dynamic in six years following its release with the addition of exclusive original content as well as a number of fan-favorite shows from across the Viacom library of channels. Users can find non-CBS shows like MTV's The Challenge streaming on the service, as well as countless others.
Speaking of which, let's take a look at just a few of those shows that happen to call CBS All Access home.
The Challenge (MTV)
Originally starting out as Road Rules: All Stars and then Real World/Road Rules Challenge way back in late 1990s, The Challenge has remained one of the most popular shows on MTV. Each week, competitors from any number of the network's shows square off in a series of games and tasks to decide the winner of that season's grand prize. With CBS All Access, you'll be able to watch everything from Season 11 to Season 31, which should keep you busy for quite some time.
Stream It On CBS All Access Here.
Chappelle's Show (Comedy Central)
Back in the early 2000s, it was impossible to go anywhere without hearing someone butcher a quote from Chappelle's Show, and now you can join in on the fun more than 14 years after the final episode (of the delayed and abbreviated third and final season) aired back in 2006. This should be repeat viewing for anyone who enjoys Dave Chappelle's signature style or sketch comedy in general. And unlike watching it on television, you'll be able to enjoy all those infamous skits without the commercial breaks... assuming you have the no-commercial plan.
Stream It On CBS All Access Here.
Avatar: The Last Airbender (Nickelodeon)
Fans who are still holding out for the Netflix live-action adaptation of Avatar: The Last Airbender can catch up on the fan-favorite Nickelodeon animated series in all its glory on CBS All Access. Centered around a 12-year-old airbender by the name of Aang, the series follows the journey of the young Avatar as he sets out to find balance in the world. All three seasons are currently available to stream.
Stream It On CBS All Access Here.
The Legend Of Korra (Nickelodeon)
There are plenty of reasons to watch The Legend of Korra and another one is that it's available to stream on CBS All Access right now. The follow-up series to Avatar: The Last Airbender picks up with the story of Korra, the successor to Aang, as she comes to terms with a changing world. And all four seasons are available to watch, so get ready to binge this highly addictive animated series.
Stream It On CBS All Access Here.
The Real Husbands Of Hollywood (BET)
Created by and starring Kevin Hart, the BET satirical reality show The Real Husbands of Hollywood is an insanely entertaining spoof of all the Real Housewives shows that fill up all the programming space over at Bravo. With a cast that includes Nick Cannon, J.B. Smoove, Nelly, Robin Thicke, and countless others playing fictionalized and exaggerated versions of themselves in various situations, there's no reason not to watch all five seasons right now.
Stream It On CBS All Access Here.
RuPaul's Drag Race (VH1)
The VH1 series RuPaul's Drag Race has had its fair share of unpredictable and dramatic moments over the years, and now you can relieve them all. All the way from the beginning of the competition show back in 2009 through Season 10, there is plenty of over-the-top outfits, catty exchanges, and more wigs than you'll know what to do with.
Stream It On CBS All Access Here.
Reno 911! (Comedy Central)
The classic Cops spoof Reno 911! has returned with a new season on Quibi, so now's the perfect time to go back and catch up with all the misadventures and chaos at Reno Sheriff's Department. And with all six seasons of the show's original run on Comedy Central, you'll be picking out all those before-they-were-famous cameos like it's nobody's business.
Stream It On CBS All Access Here.
Beavis and Butt-Head (MTV)
Before King of the Hill and Office Space, Mike Judge became a major player in the world of television with his revolutionary and controversial MTV animated series Beavis and Butthead. Now you can relive the glory of your adolescence (or childhood) and watch the classic cartoon without having to hide it from your parents, as three volumes of the "Mike Judge Collection" are available on CBS All Access. Just don't expect to watch Beavis and Butt-Head make fun of terrible '90s videos as those aren't included here.
Stream It On CBS All Access Here.
Frasier (NBC)
It's rare to find a spinoff series that ends up becoming just as popular as the original, but that was the case for the resident psychiatrist on Cheers Frasier Crane who was given his very own show (this time set it Seattle instead of Boston) on the '90s sitcom Frasier. Long gone was the darkened bar where everybody knows your name and instead everyone's favorite radio show host found himself shacked up with his dear old dad played by the late John Mahoney in a show that remains just as popular 16 years after its final episode. Speaking of episodes, all 264 can be watched here.
Stream It On CBS All Access Here.
Ren & Stimpy (Nickelodeon)
I still can't believe that I got away with watching the legendary Nicktoon Ren & Stimpy, but for some reason, my parents were cool with it. Full of dark humor, shocking stories, and some of the most grotesque close-up shots you'll see in a show made for the kids, it's amazing the show lasted five seasons, four of which can be streamed on CBS All Access
Stream It On CBS All Access Here.
Strangers With Candy (Comedy Central)
The oddball Comedy Central series Strangers With Candy is by far one of the most bizarre shows to ever air on the channel. Centered around a 46-year-old former prostitute (Amy Sedaris) who goes back to high school, the series featured a number of different actors in supporting roles (like Stephen Colbert as history teacher Chuck Noblet) and ridiculous situations. All three seasons of the show's original run can be streamed right now.
Stream It On CBS All Access Here.
Beverly Hills, 90210 (Fox)
The classic Beverly Hills, 90210 series on Fox had it all: a cast made up heartthrobs and teen idols, crazy storylines, and even an appearance by Dean Cain just because. Now you can relive all 10 seasons of pop-culture sensation on CBS All Access. Just don't blame me when you fall down a rabbit hole of teen drama and high society in one of television's most exclusive zip codes.
Stream It On CBS All Access Here.
Building Star Trek (Smithsonian)
If CBS All Access has an abundance of one thing it would be Star Trek. The streaming platform has just about anything a trekkie could want from the original to the latest crop of live-action and animated series showcasing Starfleet's biggest and most exciting adventures. That also includes the 2016 Smithsonian Channel documentary Building Star Trek honoring the landmark series and the futuristic technology that made it so memorable.
Stream It On CBS All Access Here.
Well, all of that should be more than enough help you decide if you want to sign up for CBS All Access or keep in your collection of streaming platforms. If there's something you think I missed make sure to sound off in the comments below.
Your Daily Blend of Entertainment News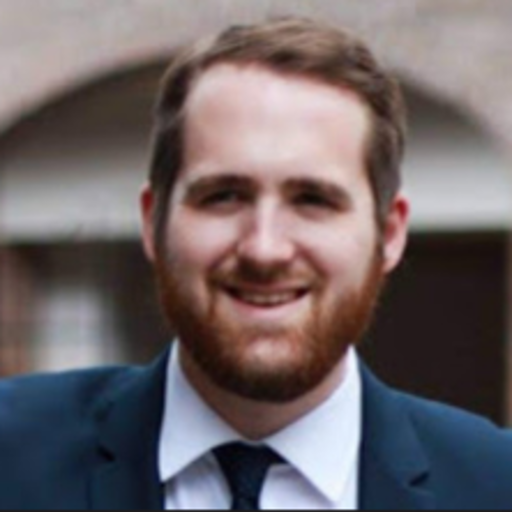 Philip grew up in Louisiana (not New Orleans) before moving to St. Louis after graduating from Louisiana State University-Shreveport. When he's not writing about movies or television, Philip can be found being chased by his three kids, telling his dogs to stop barking at the mailman, or yelling about professional wrestling to his wife. If the stars properly align, he will talk about For Love Of The Game being the best baseball movie of all time.