Nielsen's First Streaming TV Top 10 Reveals How Popular Umbrella Academy Really Is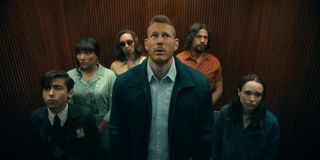 In the past, Netflix has occasionally reported on its own streaming numbers, changing up the rules of what counts as a view along the way. Meanwhile, Nielsen began tracking the ratings for Netflix in recent years, offsetting the streamer's tendency to keep viewership largely under wraps. Now, the U.S. ratings data provider has added its first weekly top ten ratings for TV shows on streaming and it reveals exactly how popular The Umbrella Academy is with viewers.
For the week of August 3 to August 9, viewers watched a whopping 3+ billion minutes of The Umbrella Academy's first two seasons. That's well ahead of the number of minutes viewers watched Shameless and Grey's Anatomy. According to Nielsen, the comic book adaptation is the only original Netflix series on the list. It's also worth noting that the entire top ten is made of shows streaming on Netflix, with no Amazon series on the list at all for the week listed. Take a look at the full top ten below!
That's 3.011 billion minutes of The Umbrella Academy that viewers collectively watched in one week, and that number is based solely on U.S. subscribers. Netflix has around 190 million subscribers worldwide, and my guess is that the superhero series would see an increase if global data were to be added.
With so many viewers tuning in to watch The Umbrella Academy, I'm honestly surprised that it hasn't been renewed yet for Season 3. The series is obviously popular, with great characters and a fun plot, and my two cents is that Season 2 was even better than Season 1. The fact that The Umbrella Academy is in the number one spot amongst evergreen binges like The Office and Parks and Recreation is pretty impressive, and proves that it can hold its own.
Speaking of The Office and Parks and Rec, both NBC sitcoms will be headed to Peacock and we'll have to see what Nielsen's top ten streaming list looks like after the move. Of course, now I'm wondering how Nielsen's weekly top ten will compare to Netflix's top ten feature, which lists the most popular movies and shows for the day, and whether there will be any major differences. But, that's a discussion for another time.
For more on what TV shows to binge, be sure to check out our 2020 Netflix premiere schedule. Be sure to also swing by our fall TV premiere guide for additional options.
Your Daily Blend of Entertainment News