90 Day Fiance: 8 Quick Things We Know About The Discovery+ Spinoffs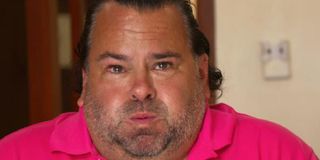 One of the biggest shows on television right now is undoubtedly 90 Day Fiancé, and what do all popular and buzz-worthy shows get once they reach the zenith of popularity? A spinoff. But unlike most shows that get one, maybe two variations after a few years on the air, the hit TLC series recently received four spinoffs — 90 Day Bares All, 90 Day Diaries, 90 Day Journey, and The Other Way Strikes Back! — with more on the way (did someone call for a game show because we're getting that too.
All of these news shows, like 90 Day Fiancé itself, are currently or will soon be found on the Discovery+ streaming service following its January 2021 launch. But what are these shows and what are they about? Will they contain anything new or just old material repackaged? Well, it's sort of a mixed bag in terms of the combination of previously seen and new content, but anyone who is a diehard fan of the show that was willing to sign up for another streaming platform probably knows that going on. But if not, here's a breakdown of things we know about all those 90 Day Fiancé spinoffs on Discovery+.
90 Day Bares All Offers An Uncensored Look Into The Lives Of The Show's Most Memorable Characters
First off is 90 Day Bares All, which is more of a companion piece for 90 Day Fiancé than anything else and provides fans of the TLC series with an unparalleled and uncensored look at various couples featured throughout the show. Each episode is hosted by Shaun Robinson who sits down with the different members of the cast and asks them about some of their most personal and regrettable moments. The first episode started off with an interview with Brandon from 90 Day Fiancé Season 8 (and his parents), where they discussed his relationship with Julia. Fear not, however, as 90 Day Bares All doesn't ruin any of the surprises that await the couples later on.
Fans Are Given The Opportunity To See What Happened When The Cameras Turned Off
In addition to being uncensored (and uncomfortable at times), 90 Day Bares All also features extended versions of some of the show's tensest moments as well as the aftermath of the some of the most explosive interactions and revelations. All of this is presented in a way that allows the individual cast members (and their families like in the case of Brandon) to respond in a candid way that isn't safe for television.
90 Day Diaries Is A More Intimate Exploration Of The Couples And Their Lives
Then there is 90 Day Diaries, which brings back everyone's favorite 90 Day Fiancé cast members but this time in the form of self-produced testimonials and glimpses into their everyday lives. This unfiltered approach to storytelling is raw, genuine, and most of all, must-watch television. Shot throughout the COVID-19 pandemic, 90 Day Diaries examines how the couples (both as partners and as individuals) managed life and their relationships during the early stages of the global shutdown. With a new set of challenges brought on by either being with each other 24 hours a day or periods of apart from one another, there's a lot to take in here.
Each Episode Of 90 Day Diaries Is Filmed By The Couples Themselves
With each episode of 90 Day Diaries being filmed by the couples and individuals themselves, viewers are treated to some truly amazing moments like the shot in the show's trailer that features Big Ed (Edward Brown) eating a guacamole face mask with tortilla chip in true Big Ed fashion. Hey, at least it's better than putting all that mayonnaise in his hair like in seasons' past.
90 Day Journey Splits Each Of The Couples' Stories Into Self-Contained Collections
Speaking of Big Ed… What if you just want to revisit Ed and Rose's journey but don't want to sit through the rest of the stories that make up each episode? Well, 90 Day Journey collects each of the segments featuring your favorite characters (like Big Ed) and stitches them together into a single collection. In the case of Ed and Rose, their journey is split into five parts ranging from 24 to 44 minutes in length and provides for a more streamlined approach to the greatest moments and characters from 90 Day Fiancé.
The Other Way Strikes Back Shows Fan-Favorite Couples Reacting To Their Most Embarrassing Moments
The 90 Day Fiancé spinoff The Other Way Strikes Back! follows the couples as they carry on with their lives as well as when they watch episodes of the TLC series. Each episode features different couples as they relive some of their proudest, and most embarrassing moments from their time on 90 Day Fiancé, which, in some cases, brings up some not so pleasant memories. And much like some of the other spinoffs featured here, The Other Way Strikes Back! offers up plenty of never-before-seen footage that was just too much for traditional cable television. But that's not all…
The Couples Also React And Respond To Tweets From Their Fans And Critics
In addition to showing the couples relive some of their greatest (and not so greatest) memories from their time on 90 Day Fiancé, The Other Way Strikes Back! also allows the couples to respond to their fans (and critics) on social media. There are times in the first two episodes where the cast watch an embarrassing moment and then respond to the backlash they received on Twitter. All of this creates one of the most insane ideas for a spinoff, which is saying something considering everything that has come from this circus.
Love Games Will Pit 24 Couples Against One Another In A New Take On The Newlywed Game
The four previous 90 Day Fiancé spinoffs are all currently available to stream on Discovery+, but the fifth and final new show based on the hit TLC series won't be coming out until later, though it sounds like it will be worth the wait. The show is being called Love Games and will be like a modern day Newlywed Game with an edge in the sense that it will feature 24 couples going head-to-head in competition. According to Deadline, Love Games will see the couples square off by answering questions ranging from their biggest and darkest secrets to most annoying habits as they try to see who knows each other the best.
There isn't too much time until we will all get to see our favorite 90 Day Fiancé cast members square off as the show is scheduled to debut on February 8, 2021 on Discovery+. In the meantime, you can check out the Love Games teaser here.
These are all the crazy 90 Day Fiancé spinoffs you can watch on Discovery+, giving you yet another reason to give the new streaming service a shot. New subscribers can take advantage of a seven-day free trial to see all the platform has to offer. If you want to know what else will be coming to Discovery+ and other streaming services and television networks the next few months, check out CinemaBlend's 2021 Winter/Spring TV Release guide.
Your Daily Blend of Entertainment News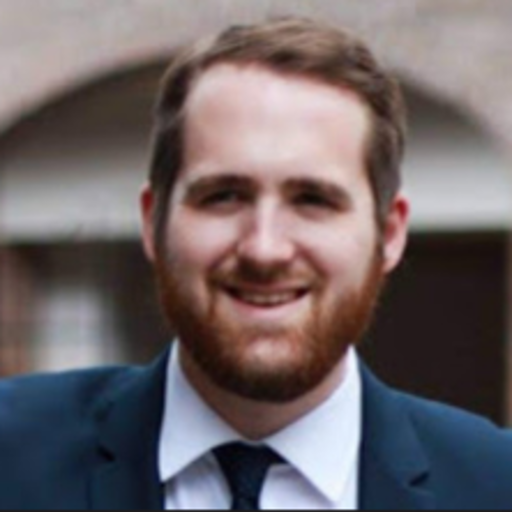 Philip grew up in Louisiana (not New Orleans) before moving to St. Louis after graduating from Louisiana State University-Shreveport. When he's not writing about movies or television, Philip can be found being chased by his three kids, telling his dogs to stop barking at the mailman, or yelling about professional wrestling to his wife. If the stars properly align, he will talk about For Love Of The Game being the best baseball movie of all time.