2021 WWE Royal Rumble Favorites: The 10 Wrestlers Most Likely To Win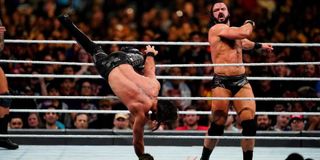 When people think of the biggest WWE show of the year, WrestleMania is typically the first that comes to mind. Sure, it has all the pomp and circumstance, iconic moments, and that larger than life feel to it, but oftentimes the road to WrestleMania is just as, if not more, exciting than "The Showcase of the Immortals." This year doesn't look to be any different, as the 2021 WWE Royal Rumble (both the male and female matches) will give superstars like Daniel Bryan a shot at winning his first rumble, see if Charlotte Flair can become the first woman to win back-to-back title shots, and so many surprises.
While this year's Royal Rumble will be much different than any ever before, considering we're still in the middle of a pandemic and fans can't enter the building, everything that happens in the ring between the competitors remains the same: 30 men (and women) enter the ring for a shot at a championship opportunity at WrestleMania 37. But, who stands the best chance to win it all and end up pointing at the WrestleMania sign hanging from the rafters at Tropicana Field in St. Petersburg, Florida. We'll find out Sunday, January 31. In the meantime, let's speculate on who has the best shot.
Daniel Bryan
If we lived in a perfect world, Daniel Bryan would have multiple Royal Rumble victories under his belt, but the multi-time WWE Champion has yet to outlast 29 other competitors in one of WWE's signature events. And sure, Bryan has a long list of achievements to his name since joining the company more than a decade ago, but that Royal Rumble victory still hangs over his head all these years later, especially his heartbreaking elimination in January 2015.
But, this is a new year and Daniel Bryan hopes to change his Royal Rumble misfortune once and for all. Bryan became the first superstar (male or female) to announce his participation in the epic match on the Christmas Day 2020 SmackDown shortly after defeating Jey Uso in one of the best matches of the year. Bryan's recent momentum, his history at the Royal Rumble, and the fact that he's just so damn likable make him an ideal winner after all these years.
Bianca Belair
If you want to know why Bianca Belair has such a good shot at winning this year's Royal Rumble all you have to do is look at the stats from her performance in the 2020 event. Entering as the second competitor, Belair (who still wasn't on the main roster at that point) spent 35 minutes and eliminated eight competitors before being thrown out by eventual winner Charlotte Flair. Belair spent more time than anyone else in either the male or female matches and the only person who eliminated more opponents than her was Brock Lesnar (13 eliminations).
In early 2020 I argued that Bianca Belair was one of the up-and-coming female superstars to watch out for and she ended up having a pretty good year, all things considered. After debuting on Raw shortly after WrestleMania 36, Belair was was later drafted by SmackDown where she led the women's team in the Survivor Series match before being eliminated by countout. Despite that, don't count her out when she enters the rumble this year.
Big E
As sad as it was to see Big E get separated from the rest of The New Day in late 2020, the former NXT, Tag Team, and current Intercontinental Champion has been on an absolute tear as of late. That being said, don't be surprised if you see a rocket strapped to his back in the coming weeks, and month especially, with him officially being a part of the 2021 Royal Rumble.
And although Big E's track record at the Royal Rumble hasn't been the greatest or filled with career-defining moments, he hasn't taken part in one since breaking out on his own from his former stable. Big E's pre-New Day Royal Rumble matches were also before he became the lovable fan-favorite he is today and he didn't have near as much charisma and potential as he does on the eve of the big event.
Alexis Bliss
Alexis Bliss, another perennial favorite in the Royal Rumble match, once again has a shot at winning it all this year. It's not like it is out of the realm of possibility, considering Bliss' performance at last year's event (started in the dreaded number-one spot, yet lasted 19 minutes) and the fact that she has won the Raw and SmackDown Women's Championships a combined five times throughout her career.
The "Five feet of fury" has also had quite the run these past few months after teaming up with Bray Wyatt and his alter-ego The Fiend, forming a formidable partnership that has at times ventured into the supernatural. Alexis Bliss, with her track record, and new spin on her persona and move-set make, her someone to watch out for this year.
AJ Styles
AJ Styles shocked the wrestling world when he made his WWE debut at the 2016 Royal Rumble and he hasn't really allowed the momentum to stop since. In the years following his arrival in WWE following runs in TNA and NJPW, "The Phenomenal One" has won the WWE Championship on two occasions as well as other titles, but has failed to win his first Royal Rumble.
"The face that runs this place" as he likes to be called, is hoping to make the third time a charm with his participation in the 2021 Royal Rumble, and there's a good chance this could be his year. Not only is it the five-year anniversary of his arrival in WWE (talk about a five-year plan), but AJ Styles has been flying under the radar as of late, which, if I've learned anything from wrestling, means you shouldn't count him out.
Nia Jax
Nia Jax, one of the many cousins of Dwayne "The Rock" Johnson, is one of the most formidable female superstars in all of WWE, and happens to be the only wrestler in the company's history to have participated in two Royal Rumble matches in the same night after showing up in both versions at the 2019 event. That being said, you never know where the six-foot monster of the women's division will show up, and with her size and pedigree, there's a chance she could win both if someone doesn't stop her first.
Having debuted in 2015, Nia Jax has built up quite a resumé in her time in WWE, serving as a test of strength for several champions (some who couldn't get past her strength) along the way. After losing her Tag Team title against two longtime foes in Asuka and Charlotte Flair, expect her to be looking for revenge.
The Miz
The Miz, who happens to be the current Money in the Bank contract holder (after essentially stealing it from Otis in 2020), is looking to double his chances of securing his second WWE Championship in this year's Royal Rumble match. The superstar you love to hate has been in more Royal Rumble matches than most of the current roster, but he has failed to secure a victory in any of his appearances going back to 2007.
Just like with AJ Styles, The Miz is never a wrestler you want to count out, especially with his track record and ability to pull victories out of thin air. But, ideally, I would like to see The Miz lose the match but cash in his title opportunity and have Daniel Bryan win the Rumble itself, which would then set up a championship to culminate the feud that has been building since 2010.
Mandy Rose
Mandy Rose may seem like a long-shot for the 2021 Royal Rumble, but make no mistake about it, she has more than proved her potential and star power the past few years, especially after he feud with former tag partner Sonya Deville in the summer of 2020. Since then, Rose has continued to propel herself to top tier of the women's division where she continues to grow as a superstar.
Another thing we should consider are Mandy Rose's performances in her previous two Royal Rumble matches. She entered in the three spot in 2019 and lasted 25 minutes which was longer than all but four other competitors. Her 2020 appearance wasn't as strong (still got in an elimination), but Rose has come a long way since last January.
Edge
A little over a year ago, Edge shocked the world and made his triumphant return to wrestling at the Royal Rumble after nearly a decade away due to serious neck injuries. The former Royal Rumble winner and four-time WWE Champion's return didn't go as expected due to additional injuries and the pandemic taking most of the steam out of his run, but he's back and ready to go this year.
The 47-year-old future WWE Hall of Famer stands a good chance at winning it all this year, considering his experience in the match over the years and the way he can pull victories out of nowhere. Though there's also a good chance Edge's former friend-turned-rival Randy Orton (who is also slated to appear) gets revenge and sets up another feud between the two.
Charlotte Flair
And then there is last year's Women's Royal Rumble winner, Charlotte Flair, who stands a good chance of pulling off a repeat in 2021. With her pedigree (the daughter of Ric Flair) and her own list of accomplishments, there are plenty of reasons why Flair is viewed as a favorite to win her second Royal Rumble match, with her skill and drive to be the best at the top of the list.
Another reason why Charlotte Flair stands a good chance to win this year is the fact that her tag team partner and longtime rival, Asuka, is currently the Raw Women's Champion, and Flair's victory could set up a rematch from their epic bout at WrestleMania 34.
Each of these 10 superstars have a good chance at standing alone in the ring at the end of the Royal Rumble, but there are dozens of other superstars who are also vying for a championship opportunity. With the possibility of the return of Seth Rollins (and maybe, just maybe Becky Lynch) and other missing superstars, not to mention the likes of Randy Orton and Sheamus, who knows what's going to happen at the 2021 Royal Rumble. But please, please, please don't let it be Orton.
Your Daily Blend of Entertainment News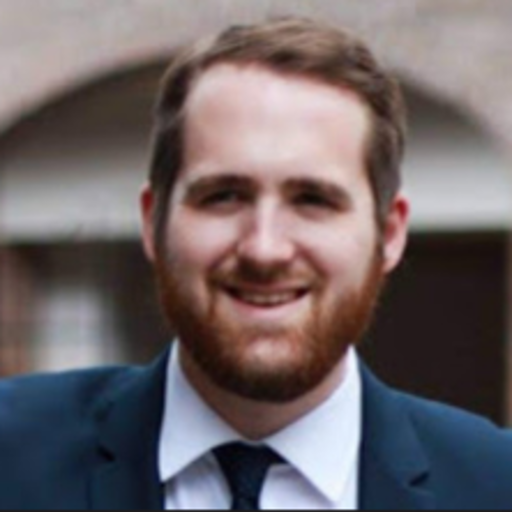 Philip grew up in Louisiana (not New Orleans) before moving to St. Louis after graduating from Louisiana State University-Shreveport. When he's not writing about movies or television, Philip can be found being chased by his three kids, telling his dogs to stop barking at the mailman, or yelling about professional wrestling to his wife. If the stars properly align, he will talk about For Love Of The Game being the best baseball movie of all time.