Bridgerton Season 1's Sexiest Scenes, Ranked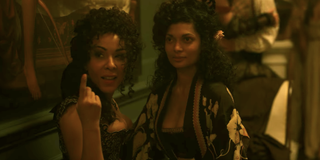 I don't know if you've noticed, but Netflix's Regency era hit Bridgerton is filled nearly to bursting with quite a few sexy scenes. And, when I say sexy, I do mean that some of the activities which the well-dressed characters within get up to have probably been downright inspiring for several viewers.
The record-breaking series, which stars Regé-Jean Page, Phoebe Dynevor, Jonathan Bailey, Luke Thompson, and many, many others, mostly focused on two couples when it came to these (sometimes) horizontal pursuits, but that doesn't mean that the good times weren't spread around to some of the other characters, as well. Bridgerton Season 1 can be relived any time, and, seeing as how we know that Season 2 is on its way to us, now seemed like as good a time as any to revisit the sexiest of the sex scenes held within. You know, for the sake of... research. Yeah... research.
Here for you now are the sexiest sex scenes on Bridgerton, ranked!
8) Anthony Bridgerton And Siena Rosso Against A Tree (Episode 1)
Y'all? I can't even show you the full screeshot of what happened in this scene, because I'm trying to keep this article as SFW as possible. So, Bridgerton gets off to a rip roaring sexy start, as only about three minutes pass in the very first episode of Season 1 when we get to watch this poor man (who's probably been through this dozens of times with Anthony) try to contain his horror at having to stand by while Anthony (Bailey) and his sorta forbidden love, opera singer Siena (Sabrina Bartlett), do the BANG, BANG, BANG, up against an unsuspecting tree. Why can't I show you a picture of the full scene, you ask? Oh, that's easy. Because our boy Anthony, inveterate rake that he is, is still enough of a gentleman to back Siena into that tree as he has bares his entire, old-timey buttocks to the world. Hot stuff!
7) Daphne Bridgerton And Simon, The Duke Of Hastings Do It On A Desk (Episode 6)
I know, I know. You're probably complaining because I've put one of Daphne (Dynevor) and Simon's (Page) hotter than hot sexytimes toward the bottom of this list. Well, what can I say? You simply cannot win them all, alright? As you may recall, this comes during a very active episode for the newly married "enemies to friends to lovers" couple, as they had only tied the knot in the episode before. Obviously, as a lady of the olden times, Daphne was unaware of the details of carnal knowledge, but that changed very quickly once she was wed and realized how beneficial to one's sex life it is to have a strong desk available in one's estate. She's really starting to get the hang of this sex stuff, you guys!
6) Anthony And Siena In Her Dressing Room (Episode 1)
Look, these two are not playing around, OK, people? Anthony and Siena have yet another liaison in Episode 1, which comes only about 12 minutes after the first one. This time, he's gone to see her at the opera house, and after a brief look of lustful hunger crosses his face as he watches her rehearse, the duo head into her dressing room, Siena pushes him up against a wall (these folks enjoy vertical vigorousness, that's for sure) and start to get nasty with it. They really can barely control themselves, and if you like sounds with your sex scenes, there's a lot of good grunting and sighing to be had here. Enjoy!
5) Anthony And Siena Under The Bleachers (Episode 8)
Can't stop, won't stop! After Anthony and Siena have a bit of a break, the two spot each other at a boxing match, and, even though Siena has now taken up with another man who doesn't have any familial duty to stop him from being with her publicly, well... You see what happens. Siena and Anthony sneak off during the match and do thangs underneath the bleachers, as her new man, the other Bridgerton boys, and a whole parcel of strangers sit above. I don't know if you've noticed a theme here yet, but these two have never met a vertical position they're averse to, apparently. Also, a lot more moaning, groaning, ooohing and ahhhing to be found here. Their longing is always just barely contained!
4) Daphne And Simon On Their Wedding Night (Episode 5)
OK, so, after marrying under some less than desirable circumstances, Daphne and Simon head to his estate to begin their married lives together. But, the trip is just long enough that they have to stay over at an inn, and while they argued for a bit beforehand, you better believe that Daphne and Simon eventually got with the get down to consummate that marriage ASAP. Look at Daphne's face, folks. She learned on her wedding night. That. Is. For. SURE.
3) Simon And Daphne On The Stairs (Episode 7)
You know what, good for Simon and Daphne! These two had a serious break in trust in the previous episode once Daphne figured out why Simon wasn't going to be able to get her good and knocked up, but they, obviously, still have the red hots for one another. They've been sleeping in separate rooms, but when she catches him coming home after he has a late night out doing, I don't know, independent man things, their passion boils over and Simon treats his lady wife to some good ol' fashioned oral on the stairs. It appears that Daphne had a jolly good time, too!
2) Daphne And Simon Have Sex Everywhere (Episode 6)
This is, by far, one of the most talked about scenes in Bridgerton Season 1. The Duke and Duchess have now fully admitted how totally into each other they are, they're all married up, and have taken up residence at his estate. So, they spent several days christening every possible surface with their... love. The sequence lasts for a little over three minutes and follows along as Simon and Daphne enjoy each other during a nighttime rainstorm in some sort of stone gazebo, in bed (oh, novel idea, you two), in broad daylight during a picnic, and in the library on a freakin' ladder. Go! Go! Go!
1) Benedict Bridgerton Has A Three Way (Episode 5)
Yes, despite the length of the scene in the second pick, and that Taylor Swift score, and all of the variety held therein, how does one beat a three way sexcapade? I'll answer for you. One. Does. NOT. I'm sure you'll recall that second son, frustrated artist Benedict (Luke Thompson), begins attending an artists salon after meeting Henry Granville (Julian Ovenden). While his first night at the salon was pretty tame, and everyone had fun sketching some nude models, Benedict's second trip was far more adventurous. Not only was there a full scale orgy going on, but Benedict walked in on Henry and his lover, Lord Wetherby (Ned Porteous), and then got called over to a couch for some very adult action with modiste Genevieve Delacroix (Kathryn Drysdale) and a woman, whom he later finds out is Granville's wife, Lucy (Sandra Teles). Do the damn thing, y'all!
These aren't even all of the sex scenes in Bridgerton, but these are the best of the absolute best, and should you decide to rewatch any of the sexytimes included here, you won't be disappointed!
Your Daily Blend of Entertainment News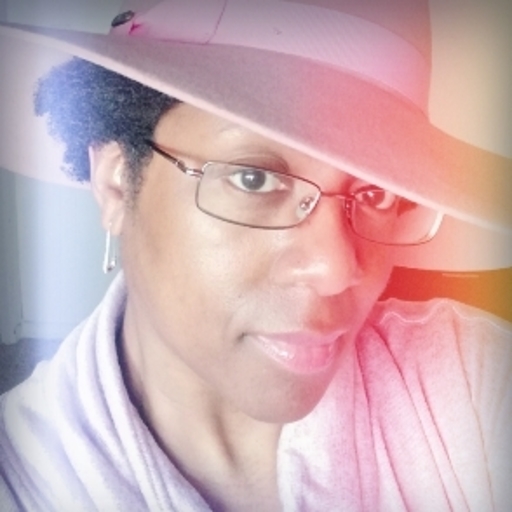 Yennefer's apprentice, Gilmore Girl; will Vulcan nerve pinch pretty much anyone if prompted with cheese...Yes, even Jamie Fraser.