Netflix's Bridgerton Season 2, An Updated Cast List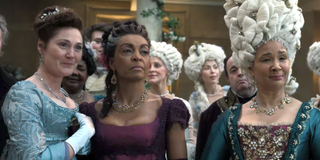 It's no secret by now, unless you enjoy hiding yourself away from good news, that Bridgerton has become a massive hit for Netflix. The series, which is based on the best-selling series of romance novels from Julia Quinn, follows the relationships of the eight Bridgerton siblings as they look for love...or find it thrust upon them. Season 1 of the series debuted on Christmas and ended up breaking both viewership records for the streamer, and casting expectations when it comes to historical shows.
We've known for several weeks now that Bridgerton is preparing for Season 2, and the first of the Netflix shows from Shonda Rhimes plans to add "a bunch" of new characters, according to showrunner Chris Van Dusen. So, we thought it best to help you stay up to date on everyone who'll be either returning to Regency London or coming to play in the Bridgerton sandbox for the first time. Without further ado, here's who we expect to see in Bridgerton Season 2, starting with the first new addition who was announced!
Simone Ashley (Kate Sharma)
Those who've read the Bridgerton novels will know that Anthony's story comes in the second book, and the show is following that trajectory with the casting of Simone Ashley as Kate Sharma. Ashley will be the female lead of Season 2, as her new-to-London Kate and Anthony will see themselves falling for one another. According to Deadline, Kate is headstrong, smart, and suffers no fools, so it sounds like Anthony is going to have a much bigger challenge in store for himself than even his former love, opera singer Siena.
Ashley might be recognizable to you from her time playing snooty popular girl Olivia on another Netflix hit, Sex Education, but she's also been in Season 3 of Broadchurch, and Detective Pikachu.
Shelley Conn (Mary Sharma)
Also new to Bridgerton Season 2 is Shelley Conn, who will be playing eldest Sharma sister, Lady Mary. The lady's marriage once saw her and her family embroiled in very pubic scandal, and now she'll return to London and be forced to face similar scrutiny from the city's upper class all over again.
Conn has had dozens of film and TV roles since getting her start a little over 20 years ago, and has been seen in properties like Charlie and the Chocolate Factory, How Do You Know, Terra Nova, and 24: Live Another Day, and can be seen on Netflix's newly released series The Irregulars.
Charithra Chandran (Edwina Sharma)
Kate's younger sister, Edwina, will be played by Charithra Chandran. Edwina has learned every lesson from her older sister Kate about being a perfect young lady so that she can make her debut in society. But, the amiable and endearing girl is set on settling for nothing less than a true love match when she finally marries.
Chandran is just getting starting, and, so far, her only completed credit is for an episode of British TV series Alex Rider. Along with playing Edwina, Chandran has a role in the upcoming series Pillow Talk.
Calam Lynch (Theo Sharpe)
Calam Lynch will be playing a new character who could shake things up a bit for London's elites. As a hard working printer's assistant, Theo Sharpe is a solidly working-class man, but he's also highly intellectual, and seeks to fight for everyone's rights.
Lynch only has a few credits to his name so far, but he's making strides with roles in some well-loved films and TV shows. He can be seen in Dunkirk, Mrs. Wilson, Derry Girls, and the recent Disney+ film, Black Beauty. Lynch also has a role in the upcoming movie Benediction.
Rupert Young (Jack)
And, here we have a bit of something intriguing with Rupert Young's character, who we only know as Jack for the time being. Apparently, Jack is a new member of the ton (that's London's elite society) who will have important ties to a notable family. I'm guessing right now that he will be the one to take over as head of the Featherington family in the wake of the Lord's death at the end of Season 1.
Young has made quite a name for himself over the past 17 years, mostly on TV in the U.K., and has appeared in Merlin, Doc Martin, Shameless, Doctor Who, The White Queen, and more.
Rupert Evans (Edmund Bridgerton)
Bridgerton Season 2 will introduce fans to the dearly departed dad of the lovelorn clan, Viscount Edmund Bridgerton, in the form of Rupert Evans. The patriarch died several years before the action of the first season, but his shadow was felt over much of the proceedings, especially when it came to Anthony, who had to take over as Viscount at only 18, and Lady Violet. Hopefully, we'll get to see some lovely dovey moments between Edmund and Violet, as well as how this strong, supportive and loving father helped to guide Anthony when he was a child.
Rupert Evans is best known for his part in Charmed on The CW but has also had major roles in The Man in the High Castle, Fleming, Hellboy, American Pastoral, and The Boy.
Jonathan Bailey (Anthony Bridgerton)
Well, after being heartbroken by the Season 1 finale, Jonathan Bailey is expected to return as Anthony, and pursue settling down and finding himself a wife. But, you can count on that being more difficult than he had originally planned, much like his firm (and somewhat misguided) previous attempts to find a husband for his sister Daphne.
Jonathan Bailey did an excellent job of infuriating fans during Bridgerton's first season, while still charming us just enough to so that we want to root for him to find his perfect match, so we'll likely see more of that in Season 2. Bailey has also appeared in Crashing, the first two seasons of Broadchurch, Elizabeth: The Golden Age, and Amazon's Jack Ryan.
Phoebe Dynevor (Daphne Bridgerton)
Am I cheating a tiny bit by putting these two together? Sure. I know it feels nearly impossible for one to show up on Bridgerton without the other after the events of Season 1, but that's exactly what fans will see when Season 2 rolls around. We followed Simon and Daphne's love story in the freshman season, but the new set of episodes will focus on Anthony and Kate, so it was revealed on April 2, 2021 that Regé-Jean Page will not be returning for the new season, with it being said that this was the plan all along. However, Phoebe Dynevor will bring Daphne back to the show as moral support for the rest of the family. We don't know how they'll explain Simon's absence, but I'm sure it'll be fascinating.
Dynevor has also been seen in Seasons 4-6 of Younger, and the BBC One series Dickensian.
Adjoa Andoh (Lady Danbury)
It's believed right now that all of the main cast from Season 1 of Bridgerton will return, so I'm hoping that, despite the probable smaller roles for Simon and Daphne, that Adjoa Andoh's Lady Danbury will still grace us with her inimitable presence. In fact, I wouldn't mind it at all if we, somehow, get to see Lady Danbury even more than we did the first time around. My guess is that she will continue to guide her best friend's son and his new wife in Season 2.
Adjoa Andoh's screen career goes back to her 1990-1991 role as Karen on the British soap opera EastEnders, and she's also been in projects like Casualty, Wire in the Blood, Invictus, Law & Order: UK, had an eight episode run on Doctor Who from 2006-2008, and provided the voice of Colonel Casey in Thunderbirds Are Go.
Claudia Jessie (Eloise Bridgerton)
To be quite honest, I very nearly added the sublime duo of Eloise and Penelope here, but decided that, even though the best friends are also often found together on Bridgerton, they deserved their own spots. If you've read the novel series, you know that Claudia Jessie's Eloise is set to get her own story, but the chances of her stepping to the forefront in Season 2 is still somewhat unlikely. Although, we will probably see her continue to hunt for Lady Whistledown's identity as she bristles at the idea of making her debut in society.
Prior to Bridgerton, Jessie was seen on series like The Paradise, Jonathan Strange & Mr Norrell, Call the Midwife, and Vanity Fair.
Nicola Coughlan (Penelope Featherington)
Oh, Pen! How do we love thee? Let us count the ways! If you've watched all of Bridgerton Season 1, and have, somehow, managed not to fall completely in love with Nicola Coughlan's Penelope Featherington...I think maybe you need to rewatch the first season. Truly. Pen will also get her time in the sun eventually, as long as the show lasts long enough to get to Colin Bridgerton's story (that's book four, if you're intrigued enough to read ahead). In the meantime, she is likely to continue her somewhat scandalous secretive activities and keep being a grand friend to Eloise.
Coughlan has also spent notable time on Derry Girls and Harlots.
Golda Rosheuvel (Queen Charlotte)
All hail the queen! Golda Rosheuvel helped to make her relatively small role as Queen Charlotte yet another one of the standouts of Bridgerton Season 1. I really hope we get to see more with her, no matter what she's doing or whom she's doing it with, though I'd love to see how she deals with the king and at least a few of their 15 children. But, it's possible the queen will still be committed to finding out the identity of Lady Whistledown.
Golda Rosheuvel can also be seen in Death in Paradise, Lady Macbeth, Rev., Luther, and Torchwood.
Luke Thompson (Benedict Bridgerton)
Benedict Bridgerton was well on his way to living his best, I-don't-actually-have-real-responsibilities-in-this-family life by the end of the first season, so we can probably expect to continue watching Luke Thompson's character explore threesomes, orgies, freedom of expression, and wild art parties.
Thompson has also been in 2018's Hamlet, Dunkirk, and The Suspicions of Mr Whicher.
Ruby Barker (Marina Thompson)
Poor Marina. Right? She got shipped off to her cousin and his (relatively) bitchy wife, lost touch with the love of her life and felt her only way out was to try and trick Colin Bridgerton into eloping so that she could have a father for her unborn baby. By the end of Season 1, she had agreed to marry the brother of her lost love, and I really, really hope that we get to watch them truly fall for each other in the second season. Wouldn't it be nice to watch Ruby Barker play Marina as a happy person?
Barker has also starred in the fantasy series Wolfblood and will star in the upcoming film, How to Stop a Recurring Dream.
Luke Newton (Colin Bridgerton)
After having his young heart seriously broken by Marina, Luke Newton's Colin Bridgerton decided to cut his losses and do a little traveling at the end of the first season of Bridgerton. So, we may see him return early in the new set of episodes, or he may stay away for quite a bit longer, to really drive home how much he's grown, seen, and how much he took Anthony's advice and sowed his virginal oats. At any rate, his eventual return will be sure to make Penelope happy.
Luke Newton has also had roles in Lake Placid: Legacy, The Lodge, and Mr. Selfridge.
Didn't see your favorite character above? Never fear, we are still expecting to see many of the other Bridgerton Season 1 actors come back for Season 2, including Polly Walker (Lady Portia Featherington), Kathryn Drysdale (Madame Genevieve Delacroix), Ruth Gemmell (Lady Violet Bridgerton), Bessie Carter (Prudence Featherington), Harriet Cains (Philipa Featherington), and many other assorted lords, ladies, their friends and foes.
Your Daily Blend of Entertainment News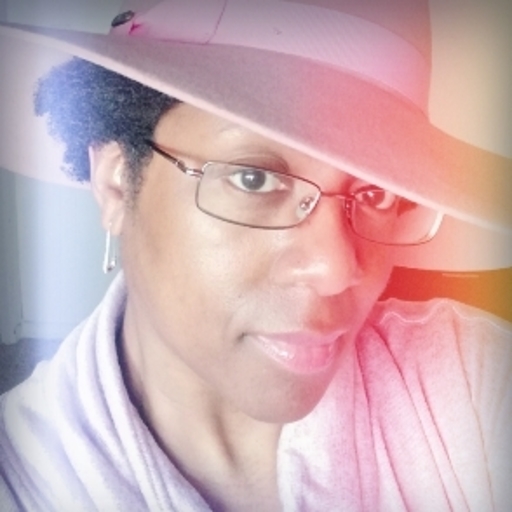 Yennefer's apprentice, Gilmore Girl; will Vulcan nerve pinch pretty much anyone if prompted with cheese...Yes, even Jamie Fraser.