Netflix's Sweet Magnolias: All Of The Relationship Statuses Going Into Season 2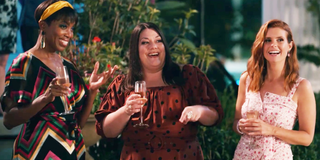 Netflix is, of course, no stranger to massive hits, and the streamer struck gold once more last May, when it released Sweet Magnolias Season 1. The small town drama, which is based on a series of 11 novels by author Sherryl Woods, captured viewers and carried away their heartstrings on margarita-scented wings of love, which is totally fitting, considering how many romances there are to be had on the series, just during the first season.
While we await the Season 2 adventures of Helen, Dana Sue, Maddie, and all of their friends, family, exes, and foes, now seems like a perfect time to take a look back and revisit all of those romantic entanglements. So, here are all of the relationship statuses from Sweet Magnolias before we head into Season 2!
Maddie Townsend And Coach Cal Maddox
Well, things were going quite well for Maddie and Cal despite the fact that Maddie was still smarting from being cheated on and abandoned by Bill, and that Cal is her son, Tyler's, new baseball coach. The finale even saw Cal declare his love for Maddie, while she admitted she was ready to move forward with him. But, nothing lasts forever, does it? When Maddie found out from Tyler that a major league scout came to watch him play without her knowledge, because Cal had set it up, it caused a giant rift between the newly connected twosome. Which leads us, unfortunately, right back to Bill...
Maddie Townsend And Bill Townsend
What a mess. And, I'm not talking in general terms here, I literally mean that Dr. Bill Townsend is an actual mess. He started his near reign of emotional terror by cheating on Maddie with his (much younger) nurse Noreen Fitzgibbons, got her pregnant, and then left Maddie and their three children for a new life with Noreen. As we watched Bill and Noreen try to handle his generally less than impressed children and all of the gossip surrounding their union, though, it became clear that he was not so sure of himself. The finale saw Bill dare to ask Maddie to take him back, so she's got a big decision to make in Season 2.
Helen Decatur And Ryan Wingate
These two put themselves in an unbelievable situation, which I'm sure that many folks have found themselves in IRL. After a decades long on-again-off-again romance between lawyer Helen and her high school love Ryan, he comes back to town and they immediately take up again, as though all of their difficulties have been solved by time apart. But, it becomes very, very clear that they still want different things out of life when they (FINALLY!) have a conversation at the beginning of the finale. Ryan has no desire for children or staying in one place, while Helen wants the exact opposite.
Getting everything out in the open prompts Ryan to leave town again, and leaves Helen with a serious case of heartbreak. That is, unless she can actually see what's been right in front of her face for weeks...
Helen Decatur And Chef Erik Whitley
Lawd, yes! Now we're talkin', Helen! From the moment Dana Sue's sous chef laid eyes on Helen it was clear to everyone that he had a bad case of the romantic googly eyes for the legal eagle. Unfortunately, Helen quickly got herself wrapped back up in the dying relationship with Ryan and was far too busy to notice. Luckily, she did see how kind, talented and caring Chef Erik was with others and to her, and that helped cement a friendship.
With Ryan newly out of the way toward the end of the finale, Erik came by with his famous homemade brownies and cinnamon ice cream to help cheer her up. A bit of dessert (not a euphemism) and a nice chat, and it looks like Helen might be able to get over Ryan by getting under the wonderful chef at some point during Season 2.
Dana Sue Sullivan And Farmer Jeremy Reynolds
I have to admit, I was really, really salty while watching the first eight episodes of Sweet Magnolias, because each of the other two leading ladies got multiple potential love interests, while everyone's favorite over-worked and sometimes slightly cranky chef, Dana Sue, just got diabetes. But! That all changes in Episode 9, when Ryan introduces Dana Sue to Farmer Jeremy so that he can replenish her kitchen (definitely a euphemism). The sparks that flew when these two met were basically immediate, with every sentence directed at the other seeming to be filled to the brim with sexual innuendo. Dana Sue and Jeremy even kissed within just a few hours of meeting! Unfortunately...
Dana Sue Sullivan And Ronnie Sullivan
What are you gonna do? Dana Sue might be a hard-working business owner now, but Sweet Magnolias Season 1 makes it very clear that she had a wild youth and a somewhat mysterious past which took her away from her small hometown for a while. Part of that past involves her estranged husband and the father to her daughter, Ronnie.
This is only an issue because, while it sounds a lot like Ronnie stepped out on Dana Sue, they're not officially divorced yet. He's also a good dad to their teen, Annie, despite having moved away. Oh, and there's also the little matter of Dana Sue needing to ask him for money to help save her restaurant, which brings Ronnie back to town and puts ideas into his head about trying to win Dana Sue back.
Bill Townsend And Noreen Fitzgibbons
I really have to congratulate the makers of Sweet Magnolias. It would have been so easy for them to paint Noreen, who was the nurse in Bill's medical practice he ended up having an affair with and getting pregnant, as a scandalous "other woman" character. Instead, while you might not like what Noreen helped Bill do in breaking up his marriage to Maddie, we certainly sympathize with her more and more as Season 1 goes on, and see how he used her to deal with his disappointment over his floundering marriage.
Noreen comes to see that, as well, along with how poorly Bill treats his youngest son, Kyle, which leads to a genuine friendship between her and the teen. After a visit from her brother drives home how unhappy she is, Noreen leaves Bill to move home.
Annie Sullivan And Tyler Townsend
If you've noticed a pattern of potential love triangles on Sweet Magnolias, there's no need to worry that the teens on the show get left out of the messy, romantic fun. Dana Sue's daughter Annie has a serious crush on Tyler, who mostly just sees her as a friend, but also, you know, kinda also like likes her, too, and they did kiss after Annie got drunk at a party. But, not only is Tyler sorta dating cheerleader Cece, while Annie went to prom with nice guy Simon, a third complicating factor is Tyler's little brother, Kyle.
He, of course, has the biggest crush on Annie, and would be more than happy to tell the world, except he can tell that, once again, he's also going to lose out to his popular older brother when it comes to Annie's affections.
Of course, the trajectory of all of these relationships could be thrown off course by the events of the finale, which showed Kyle taking off in Tyler's car after getting upset and crashing into a tree, with a, currently unknown, teen passenger along for the dangerous ride. We'll have to wait until Sweet Magnolias Season 2 on Netflix to see who else was in the car and how the aftermath of that accident affects the denizens of Serenity, South Carolina and their love lives.
Your Daily Blend of Entertainment News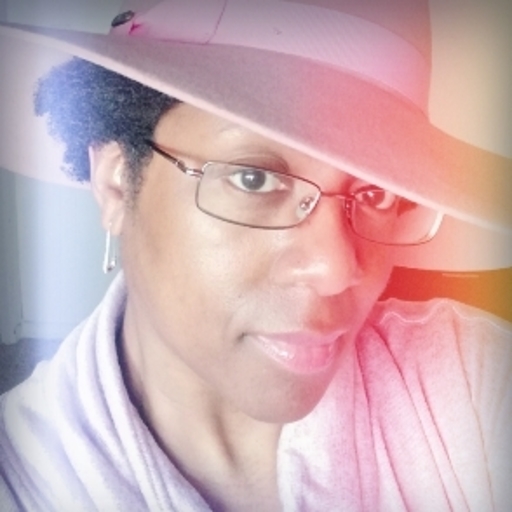 Yennefer's apprentice, Gilmore Girl; will Vulcan nerve pinch pretty much anyone if prompted with cheese...Yes, even Jamie Fraser.