Where Each 90 Day Fiance: Happily Ever After Couple Ended Up Ahead Of Season 6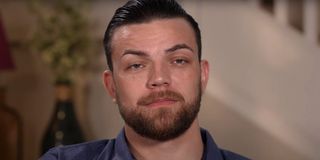 90 Day Fiancé Season 8 just ended, but TLC won't take its foot off the brakes just yet. A new season of 90 Day Fiancé: Happily Ever After? has arrived and, with it, a litany of cast members from the show's distant and not-so-distant past.
Some of these folks you may know but, given the number of spinoffs there are and the drama that goes down between these couples, it's understandable if you're not entirely up to speed. Luckily, I'm paid to watch and have compiled most of the need-to-know facts on each couple as we head into a new season of 90 Day Fiancé: Happily Ever After?
Jovi and Yara
Jovi Dufren and Yara Zaya made their debut in Season 8 of 90 Day Fiancé and as one may have guessed, successfully tied the knot with a Vegas wedding at the end. The two welcomed their daughter Mylah not long after, since Yara was pregnant pre-wedding, and were only just beginning their journey as parents at the end of the season. The main conflict to watch here will be whether Jovi can put aside his hard-partying ways and whether Yara can handle life in New Orleans. I'm assuming the answer to both is no, but these two seemed strong enough in their commitment that they'll find a solution that works for everyone.
Michael and Angela
Michael Ilesanmi and Angela Deem were last seen on Season 5 of 90 Day Fiancé: Happily Ever After? and had tied the knot in Nigeria. Angela hoped that by getting married in Africa, she'd have an easier time bringing Michael over on a spousal visa but, as of this writing, he's still in his home country. That will surely be a point of tension for the two along with Angela's radical body transformation, which she underwent in the past year. Michael was candidly against Angela losing weight, so there will probably be a number of fights over Zoom calls in regard to that.
Brandon and Julia
Brandon Gibbs and Julia Trubkina were introduced in Season 8 of 90 Day Fiancé and quickly gained notoriety amongst fans due to Brandon's controlling parents. Despite Russian-born Julia's anger over being forced into farm life, the two tied the knot but hoped to find a place of their own, out of the watchful eye of his strict parents. Fans did learn in the tell-all, though, that the two could have left the farm anytime they wanted and that it was Julia who wanted Brandon to save money for a nicer place to live. Given Julia's lofty expectations and Brandon's general obliviousness, I expect there could be some real problems between the two in their first year of marriage.
Elizabeth and Andrei
Elizabeth (Libby) and Andrei Castravet are long-time veterans of the franchise who were last seen in Season 5 of 90 Day Fiancé: Happily Ever After? and are fresh off a season for the record books. The couple traveled to Moldova for a wedding funded by Libby's father, and chaos ensued shortly after. Libby's family continually pressed Andrei's family and friends for questions about his past and why he left Moldova. It all culminated in a wedding showdown in which Libby's brother Charlie drunkenly confronted Andrei in front of the entire wedding reception, a sleight I'm sure Andrei has not forgotten. Will there be peace between Libby's family and Andrei this season? I don't know, but I'm eager to see what happens either way.
Asuelu and Kalani
Asuelu Pulaa and Kalani Faagata were last seen on 90 Day Fiancé: Happily Ever After? Season 5, and it was a rough season, to say the least. The couple struggled with fights on multiple fronts, though Asuelu's family pressuring them for money they didn't have was definitely at the top of the list. Things got so heated between the two that Kalani openly questioned whether she wanted to stay married but, a year later, the two are still together and trying. Hopefully, things are going better for the two but, based on some of the fights we've seen within previews so far, it's going to be another rough season.
Tiffany and Ronald
Tiffany Franco and Ronald Smith made their debut in Season 1 of 90 Day Fiancé: The Other Way, as Tiffany traveled to Ronald's home of South Africa for a fresh start. Ronald's crippling gambling debt immediately put a strain on the relationship, and the two ultimately left South Africa for fear of safety and gave birth to their child in America. We haven't seen this couple on television since then, but we do know the two announced and retracted their statements of divorce in 2020 and are seemingly together at the moment. Obviously, there's a wild story to tell behind how the two went from the brink of collapse to being stronger than ever, so I can't wait to see how Season 6 turns out for them.
Mike and Natalie
Mike Youngquist and Natalie Mordovtseva were last featured on 90 Day Fiancé Season 8, and it was quite a ride for the both of them. Mike called off the pair's wedding at the last minute and, as Natalie made plans to return to Ukraine, he changed his mind -- and they went through with the ceremony anyway. Via the tell-all, we've already seen hints that marriage wasn't going as well as it could, and Mike's Uncle Beau recently told outlets that the two were done as of a few months ago. I'm not expecting TLC to give a real answer on that until this season is done, but we could definitely see why things may have gotten as bad as they did.
Catch all these couples and more on Season 6 of 90 Day Fiancé: Happily Ever After?, which airs Sundays on TLC at 8:00 p.m. ET. Of course, stick around with CinemaBlend for updates on all the action that will happen all year long and the juicy gossip that the cast leaks out during the season. For example, it's kind of hard to believe Amira Lollysa's story about her fight with Andrew Kenton after the latter leaked a bunch of alleged texts that seem to tell a different story.
Your Daily Blend of Entertainment News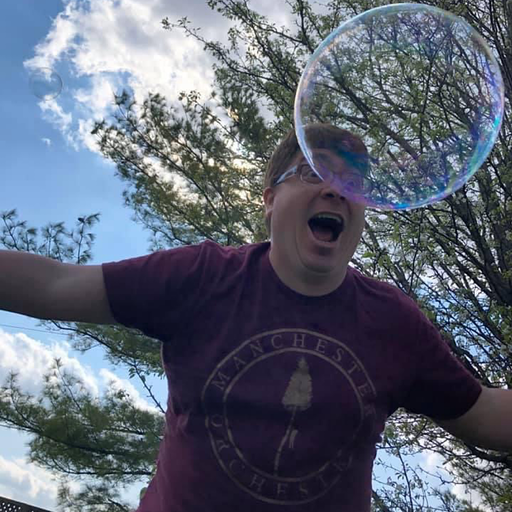 Mick contains multitudes and balances his time reporting on big happenings in the world of Star Trek, the WWE, reality television, and other sci-fi shows.