In Bold Move, Netflix Cancelled Not One But Three Shows In A Week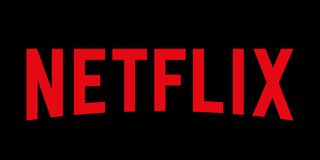 In a bold move, Netflix has ripped off the bandaid and cancelled not one but three shows in a very short window of time.The list includes two newcomers, one of which had made the network's Top 10 list when it first aired. The other was an old stalwart and somewhat of a fan-favorite on the network. Those three shows? The Irregulars, The Last Kingdom and The Duchess.
Of the three, The Last Kingdom obviously had the most chance to tell its story. Originally a BBC and BBC America series, Netflix became the sole distributor of the series starting with Season 3.The subscription streaming service renewed the series a couple of more times and, in fact, Season 5 has not hit Netflix yet. Instead, the streamer announced Season 5 would be the show's last just a few days ago, giving fans one more set of episodes to indulge in in the near future. As far as cancellations go, that one is pretty painless.
That's not true for The Irregulars. The steampunk, Victorian series set in the same world as Sherlock Holmes first hit the streamer back in March. It was the #1 series on Netflix for the day and was on the Top 10 list for 18 days, which doesn't seem so shabby. However, a Reelgood study compared that to other period drama Bridgerton and found The Irregulars waning. The sexy Shonda Rhimes-led drama was the number 1 series for 19 days and was on the Top 10 list for a whopping 71 days. Comparatively, it's easy to see why Bridgerton is coming back for Season 2 and The Irregulars is not.
However, what The Irregulars had was an avid fanbase, many of whom were unhappy about the cancellation news. Perusing around there are quite a few comments of the "Netflix why?!" bent and those who simply reacted with gifs shared sentiments such as this one:
There are a lot of shows that fall into that weird grey area of underwatched but not underappreciated by its fans. In this case, I honestly wonder if the title was a misfire. How many people would have watched The Irregulars if they had known it was a supernatural steampunk series set on Baker Street and featuring none other than Dr. Watson and Sherlock Holmes lore? Maybe a title like The Baker Street Irregulars is less catchy, but it would have perhaps clued people into what they were signing on for. The point is, on rare occasions sometimes shows land active fanbases, but given production costs and other factors that active fanbase may not be enough to justify a second season.
Which brings us to The Duchess, another show that sounds like a period drama but wasn't. That one was created by comedienne Katherine Ryan and is not to be confused with the Keira Knightley movie with the same name. Instead, it was about a single mom who is dealing with her tween daughter while wondering whether or not to have another baby. At the time it was coming out last September, our own staff wondered whether or not it might be "a sleeper hit." It wasn't, as Netflix cancelled the series after Season 1 as well.
One thing that's worth noting is that for years networks would -- and still do -- sign on for a pilot for a series before deciding whether or not to greenlight a project to series. Netflix does things differently. The subscription streamer typically signs on for an entire first season rather than dumping money into pilots that may never make it to series. This means fans will always get a full season of a show before it is ultimately canceled, but on the negative side, it means we will likely see way more shows get cancelled after one season moving forward. Be prepared for more bandaids to be ripped off.
In the meantime, you can see what other first season shows Netflix has coming up with our full 2021 schedule.
Your Daily Blend of Entertainment News
Reality TV fan with a pinch of Disney fairy dust thrown in. Theme park junkie. If you've created a rom-com I've probably watched it.
Your Daily Blend of Entertainment News
Thank you for signing up to CinemaBlend. You will receive a verification email shortly.
There was a problem. Please refresh the page and try again.